LAFAYETTE — Ragin' Cajuns softball senior catcher Lexie Elkins is among a distinguished group of female athletes nominated for the 2016 NCAA Woman of the Year Award, the NCAA announced on Tuesday.
Elkins was one of 517 female student-athletes nominated nationwide across all NCAA divisions – setting a record for number of nominees for the second straight year.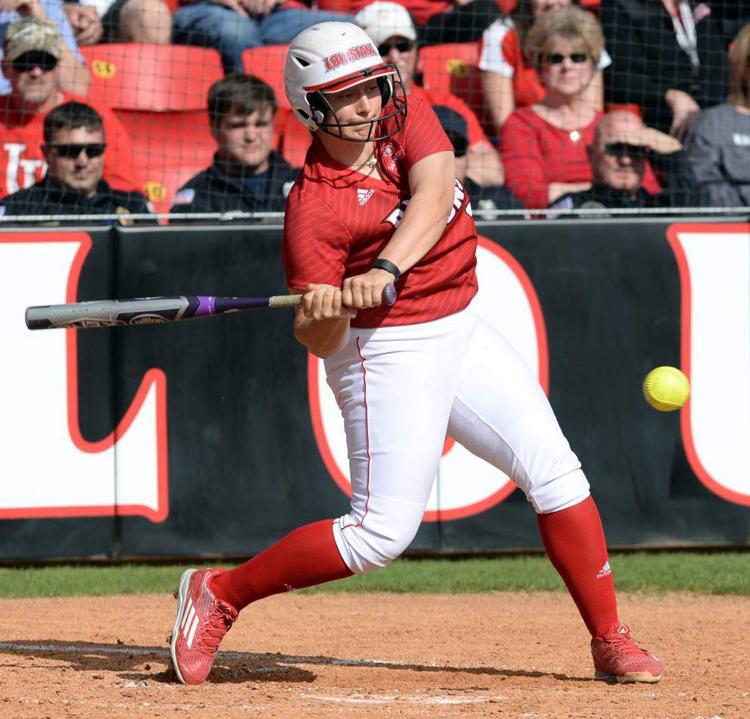 Of the nominees for the national award, 231 competed in Division I, 117 competed in Division II and 169 competed in Division III athletics. The nominees also represent 21 different women's sports.
The 2016 NCAA Woman of the Year winner will be announced, and the Top 30 honorees celebrated, at the annual award ceremony Oct. 16 in Indianapolis.
Now in its 26th year, the Woman of the Year award honors graduating female college athletes who have exhausted their eligibility and distinguished themselves throughout their collegiate careers in academics, athletics, service and leadership.