East Baton Rouge Council on Aging board member and attorney Dorothy Jackson has been placed on administrative leave from the Southern University Law Center while the school conducts an investigation of its Elder Law Clinic.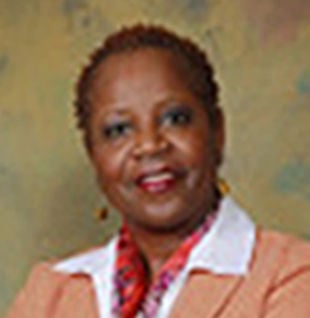 Southern University officials would not say why Jackson was put on leave or why they they are investigating the Elder Law Clinic. However, both played a part in a high-profile case in which a Council on Aging client left the agency's director in charge of her estate.
Now-deceased Helen Plummer named Jackson as her attorney and Jackson notarized Plummer's will in July 2016 at the Elder Law Clinic at Southern Law.
Following Plummer's death in March, her family accused Council on Aging Executive Director Tasha Clark-Amar and Jackson of wrongdoing, as Plummer's will specified that Amar was to receive $120,000 over the next 20 years to be the trustee and overseer of Plummer's estate.
If we could condense our reaction to recent revelations about Baton Rouge's Council on Aging…
Plummer's family claimed their 95-year-old grandmother was unduly influenced into leaving Amar in charge of her estate, and that it was wrong for someone in Amar's position to agree to take money from a client. After extensive media coverage, Amar asked April 6 in court to remove herself from being the overseer of Plummer's will, and the court granted her request.
While Amar has been the focus of much of the political criticism related to the Council on Aging, Jackson has also recently come under scrutiny.
She runs the Elder Law Clinic at Southern that usually represents those who are poor and elderly and Jackson is an expert in elder law and successions law, according to the university's website.
Southern University Law Center Chancellor John Pierre said he could not say what prompted his university's investigation into the Elder Law Clinic, when it began or when it will finish. It's also unclear how much of the investigation focuses on Jackson versus how much it focuses on the clinic itself.
"The investigation is still going on," Pierre said. "Basically, I just can't make a comment on anything at this point."
As any community would, Baton Rouge has the moral and ethical obligation to take care of its…
A Southern University spokesman confirmed that Jackson was placed on administrative leave April 20 as a "personnel matter." Reached by phone, Jackson said she could not give more details.
"On advice of counsel, I cannot comment on it," Jackson said. "I really and truly wish that I could. But I can't."
Mayor-President Sharon Weston Broome said Thursday the city-parish should not enact special …
Jackson removed herself from the Plummer succession case when it went to court. Attorney Joseph Prokop replaced Jackson in representing Plummer's estate.
District Court Judge Donald Johnson agreed April 17 to place attorney David Koch, who specializes in estate planning, in charge of Plummer's estate in place of Amar. Court documents show that Koch is not to receive any payments that Plummer originally authorized for Amar in her will.
Jackson is not the only Council on Aging board member to recently land in the spotlight.
A news release the Council on Aging circulated on Monday said board chairman Brandon Dumas, vice chancellor for student affairs and enrollment management at Southern University, would resign from the board in May. They said Monday he was "in the process" of relocating to Ascension and would step down to comply with bylaws that require board members to live in the parish.
State District Judge Donald Johnson removed Council on Aging Executive Director Tasha Clark-…
But publicly available Ascension Parish Assessor's Office records show Dumas listed a home in Prairieville as his primary residence in November 2016. WBRZ also reported that neighbors in the Fountain Hill subdivision said Dumas has lived there for months.
Dumas pushed up his timeline and resigned from the Council on Aging board this week, confirmed Christel Slaughter, whose firm, SSA Consultants, has been working with the Council on Aging. She said Dumas accelerated his move in the "best interest of his family and the organization."
Family members of Helen Plummer said Monday they felt betrayed by elected officials who have…
Dumas did not immediately return a message Thursday left at his Southern University office, and Southern reported that he is not on leave from the university.
The Baton Rouge Metro Council also delayed yet another Council on Aging-related matter on Wednesday. The Council quickly deferred a proposal to spend $1.3 million in old disaster recovery money from Hurricanes Gustav and Ike to renovate a building at 1701 Main Street.
The Metro Council has also yet to approve the cooperative endeavor agreement and the levying of the Council on Aging's dedicated tax, which passed in November 2016. Some Metro Council members said they wanted to wait until a Louisiana Legislative Auditor investigation into the Council on Aging becomes public, though the desire to wait prompted a walkout from Democrats who supported immediately pushing forward with the tax.
A tube of lipstick, a pair of glasses and a popcorn ball were all that remained at Democrats…