After two straight years of criticism for controversial float themes in the Spanish Town Mardi Gras Parade, organizers are signaling to participants they'd like to maintain a "respectful environment" at this year's event.
The parade board shared a message on its Facebook page this week calling for krewes' best effort to "deploy a wicked sense of humor ... without degrading anyone based on gender, race, sexual preference, or religion."
After two years of uproar surrounding the Spanish Town Mardi Gras parade, float riders, paradegoers and those who decided not to attend this y…
The message was penned by the "Prancing Babycakes," a marching group and parade mainstay. Members sent the message to the parade board, which shared it on Facebook, noting that "we felt it was worth posting.
In 2016, at least two floats parodied the "Black Lives Matter" movement with "Pink Lives Matter" slogans, which reference the parade's pink flamingo mascot.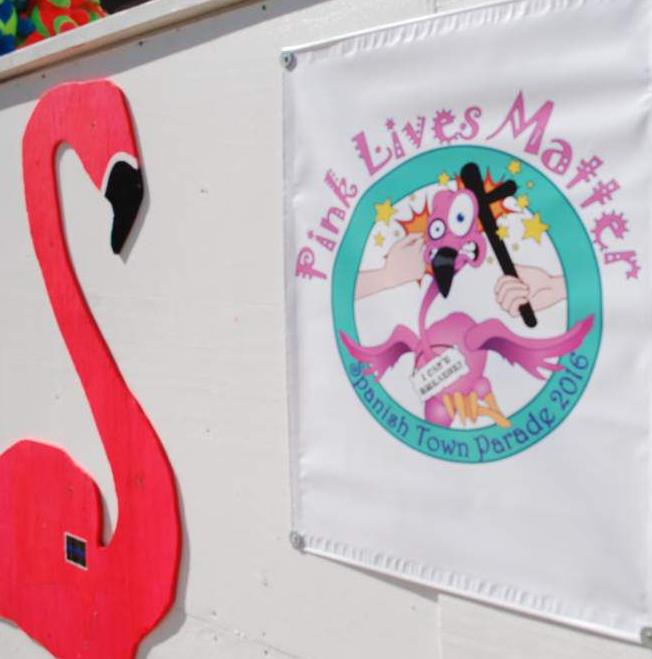 One float featured a drawing of a flamingo being beaten with a police baton. The flamingo had an "I can't breathe" sign strung around its neck, mimicking the words of Eric Garner, whose 2014 New York City death at the hands of police officers sparked protests about police brutality.
Some parade goers complained that several floats were plastered with Confederate flags and one included a quote that said "I prefer to call rape surprise sex."
In 2015, former "Sons of Guns" co-star Stephanie Ford said a Spanish Town Parade float made fun of her alleged sexual abuse at the hands of her father, a particular insult because the float was carrying Baton Rouge police officers.
Baton Rouge's signature Spanish Town Mardi Gras Parade provoked controversy for the second y…
After the 2016 parade, board member Doug Cossman said the group had no official position on the controversy, but "we're not about to start censoring anybody's free speech rights."
Mystic Krewe for the Preservation of Lagniappe in Louisiana organizes and produces the parade and other events and donates proceeds to local charities, according to its Facebook page.
The 2017 parade rolls at noon Feb. 25. 
The defining spirit of Mardi Gras, its open-armed generosity to friends and neighbors, is wh…