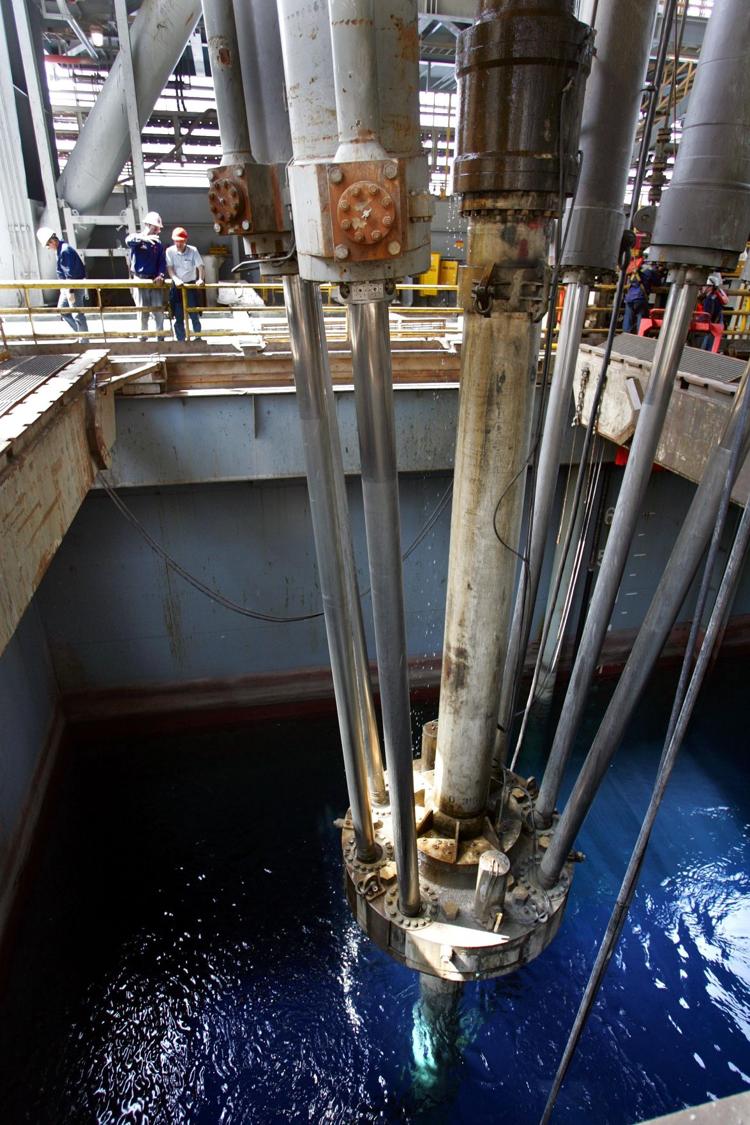 The global economy is starting to work through the glut of crude oil, but exploration and production companies are not comfortable enough with oil prices to pull the trigger on $30 billion worth of projects in the Gulf of Mexico.
"Depending on who you talk to, whether you need $50 oil or $60 oil, that's really the next phase of spending in the offshore environment. We have almost $30 billion in activity that's sitting on the sidelines waiting for commodity prices to recover and actually stabilize," said Chris Paschall, vice president of research, oil and gas for the market research firm Industrial Info Resources. "So there is hope here. I just think it's going to take a little longer than what we were probably anticipating."
Paschall was one of the speakers at Industrial Info's 2018 Industrial Market Outlook, held Wednesday evening in Baton Rouge. About 600 people attended. Analysts discussed prospects for the chemical, power generation, refining and energy industries.
Paschall said by the end of 2017, $13 billion worth of projects will be online in the Gulf, producing 436,000 barrels of oil each day. But that increase may not be enough to replace the amount of oil coming out of the Gulf, so overall production could fall in 2018.
In the current low-price environment, unlike what took place when oil was $100 a barrel, there's not much in the way of "wildcatting," or drilling in areas with no history of production, Paschall said. No one's really swinging for the fences.
That's not the case when it comes to natural gas export facilities.
The Gulf Coast is the premier location for liquefied natural gas terminals, with $200 billion worth of LNG-related projects scheduled, Paschall said. 
Right now, the supply of LNG is greater than demand, but the imbalance is expected to even out in the latter part of 2023, he said. To keep in step at that point, construction on two to three LNG production units will need to begin over the next year.
Six of the proposed LNG plants or expansions already have the federal permits they need to proceed, with four of those in Louisiana, Paschall said. Those plants are already past the front-end engineering and design phase and can focus on converting their nonbinding sale-and-purchase agreements to 20-year contracts.
Paschall said he would pay close attention to Lake Charles LNG, Magnolia LNG and Cameron LNG in Louisiana and Golden Pass LNG in Texas.
Sabine Pass LNG, which just completed its fourth production unit and started construction on its fifth, already has approval for its sixth production unit, he said. All of the projects are expected to begin production in 2022 or 2023.