When a cat named Bella found herself in a tight situation last week, Ascension Parish Sheriff's Deputy Mike Scott came to the rescue.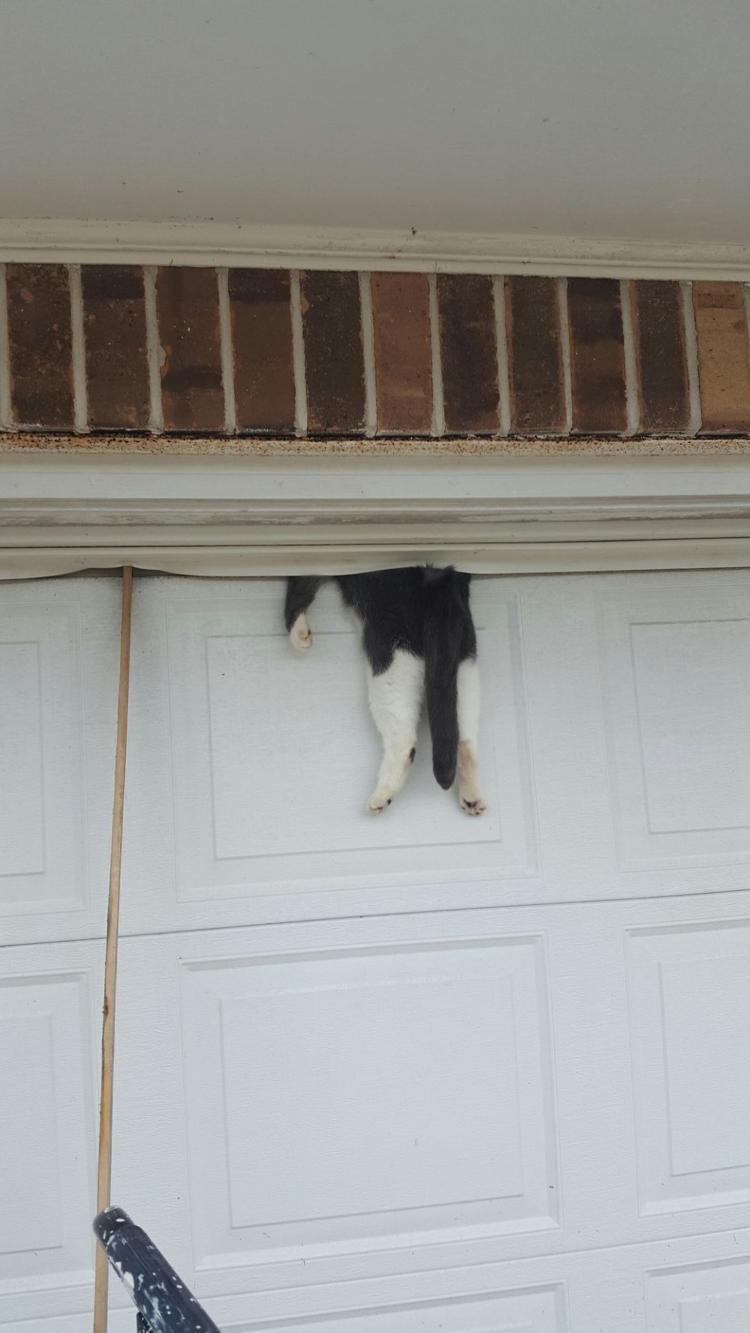 "A cat had been stuck between a garage door of a residence and the wall," Scott said in a Sheriff's Office news release detailing the Dec. 29 incident. "Never in all of my years was I prepared to encounter what I saw upon my arrival."
Neighbors and construction workers were already at the residence attempting to assist the cat, said Scott, a part-time deputy who returned to the force after retirement from a 34-year career.
"The neighbors were very helpful as we cautiously removed the upper frame molding that allowed some space for us to remove the cat," he said.
The homeowner arrived at the house to find neighbors and deputies in his yard and Scott holding Bella. The cat appeared to be unharmed by the ordeal, the news release said.
The homeowner speculated that Bella may have been sleeping on the door when he left earlier to get supplies for ongoing repairs related to the August flood.
"I am not much of a cat person, but no one wants to see an animal suffer," Scott said. "After losing so much from the flood, I was happy that I could save the homeowner's cat. Thank God for miracles and good neighbors."