I think it's unanimous that 2016 will be remembered as one of the worst years on this planet, especially in Baton Rouge.
With the loss of so many homes in the historic flooding, the killing and wounding of law enforcement officers, the police shooting of Alton Sterling, and an array of senseless violence, the Red Stick was a tough place to be.
The year was made worse by hundreds killed in terrorist attacks here and abroad and the seemingly endless number of deaths of beloved national figures, movie stars and great athletes.
Then, there was the most controversial and bizarre presidential race in recent history.
Despite all of that, there was a recent passing that made me pause.
William "Tex" Turner died this week. He was a legend at my alma mater, McKinley High School. Officially, he was an educator, athletic coach and an assistant principal.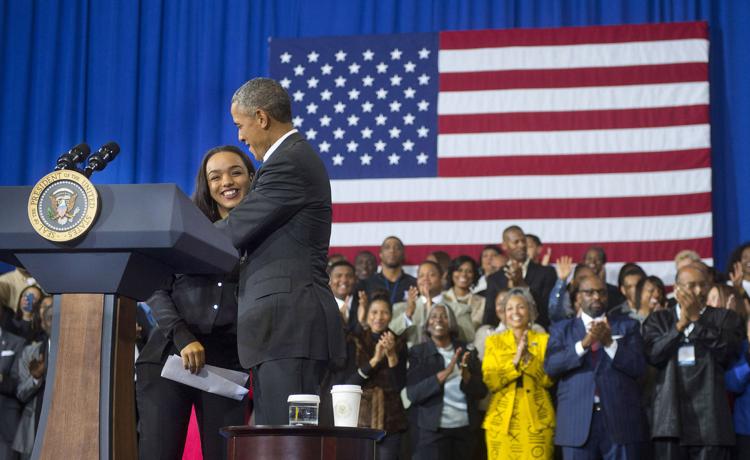 In reality, he was an intellectual and the right person, at the right time, at the right school in the 1960s and 1970s.
He was larger than life and commanded respect and enforced discipline. Even the most onerous students would straighten up if they knew he was nearby.
He could quiet a classroom just by peeping into the door for 5 seconds.
"Coach Turner," that's what we called him, could look down the hall and see a couple of students misbehaving and say, "Hey boy, stay there. I'll be there to talk to you in a minute."
In the meantime, he would visit with teachers and students. All the time, the students he shouted at would still be standing in place, hoping all they were going to get was a talking to.
In a small way, he changed the trajectory of my life, by persuasion and a little bit of intimidation. In the spring of 1971, he came into my 10th-grade government class shortly before the bell rung and called me to a table at the back of the room.
He said the football team was in desperate need of players for the 1971 season. I told him I agreed, but at 130 pounds, I didn't seem like a good candidate. I had played junior varsity basketball that year, and Coach Turner said, "You're kind of quick. They could use you as a running back or something."
Again, I begged to disagree, saying I had no plans to play basketball or football in 1971. But, I might play baseball. He nodded and said, "Good. But we need you on the football team. See you out there."
Now mind you, he was no longer a coach.
The next year, all of 5'7", 135 pounds, I was a starting safety on the football team. And, I played again my senior year at a whopping 152 pounds. Football, at my size, was a test of my will to absorb pain. It also required quite a bit of discipline.
I never regretted a minute of it, even the nagging injuries and big hits I took. I am sure it helped me endure a lot in my adult life.
One day during my senior year, Turner caught me sneaking back on campus after a visit to Burger King. He didn't grab me or anything. He told me to meet him at his office in 15 minutes. I walked in, and he gave me the choice of getting his fists or the "board of education" (actually a small paddle). I chose the board. Everyone chose the board.
As much as he was a disciplinarian, he stressed our need to be in the classroom.
By today's standards, he would be tossed out of the school system. But, he was at a tough school, with tough students, and we needed his kind of tough love.
Years later Turner would call and write me notes about some of the stories I had written in the local newspapers. He was quite a professor and lecturer on history, but especially African-American history.
He would recommend books and articles to me. He would ask me to speak to some of his classes and to the young people he volunteered to mentor.
Coach Turner would always tell the students where I came from and how proud he was of me. That meant a lot to me so many years after dealing with him and the "board of education."
Coach Turner was not a perfect man. None of us are. But he was perfect for me. For me and so many others, he was the right person, at the right place, at the right time.
He will be missed.