Michael Defelice wrote a letter to the editor asking people to stop confusing free speech with obnoxious behavior. Since when did kneeling become obnoxious? Are all those people kneeling in church being rude to Jesus? Or are they imploring for his help? As usual, this whole conversation has gone off the rails.
Please, sir, try really hard to remain on topic. The act of kneeling is actually a sign of respect, and by all religious and historical accounts, a sign of the deepest respect. Those football players have been imploring our country to live up to its own stated ideals — the ones that declare everyone equal under the rule of law. That is the point that you should be talking about, and not by trying to turn kneeling into an act of disrespect.
The players have been pointing out the abysmal treatment of black (and brown) citizens by the American criminal justice system. There are an awful lot of white people who refuse to acknowledge this reality. The FBI crime statistics used to be the go-to source of evidence for this sort of thing until the Trump administration started to edit the site. I also know that, among others, Stanford University has done extensive research on the subject, and the information is available online. Black people get arrested more often than white people, go to jail more often and get longer sentences than white people — even when the offenses are identical. That shows greater disrespect for American ideals than kneeling during the anthem does.
This is before we address the issue of how much more quickly black men get shot by the police during a stop. For me, the most telling instance of this type of mistreatment is the shooting of John Crawford III in an Ohio Walmart on Aug. 8, 2014. He was killed for looking at a toy gun inside the store. Not long after that, white men marched through a different Walmart holding loaded semi-automatic weapons, showcasing their Second Amendment rights, under police protection. This level of discrepancy by law enforcement should appall every true American.
Please, sir, these are the issues that really matter, not whether someone is bothered by the fact that wealthy NFL players are trying to bring it to your attention. Also note that these issues have very real repercussions for the white community.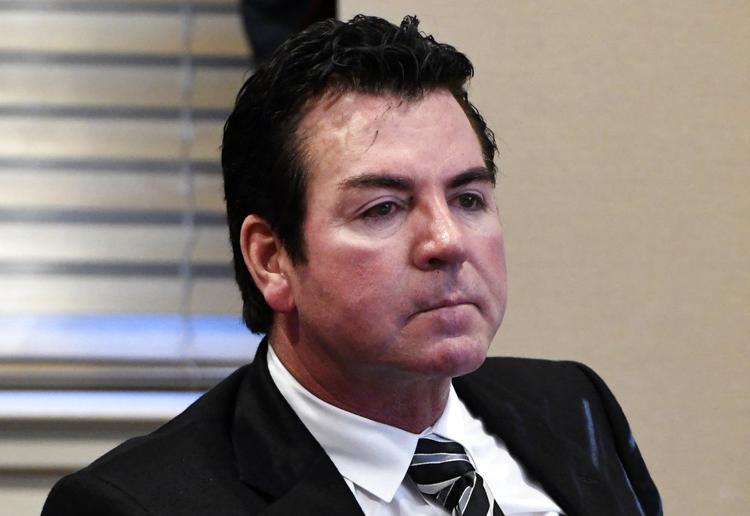 Personally, I think the players could be much more effective by making very public efforts to encourage minorities to exercise their voting rights and by doing everything in their fame-assisted power to guarantee that those rights are not infringed upon. The recent election in Alabama proves that the black vote really does have power.
John Kennedy
property maintenance
Harahan