Have you ever wondered that 2018 students are worse off than 50 years ago? Or that the United States has fallen to between 14th to 35th in the world in education? Have teacher's forgotten how to teach? Can you explain it except to say, politicians that control education, have an agenda? If so, why would they want Americans dumber today than they were 50 years ago?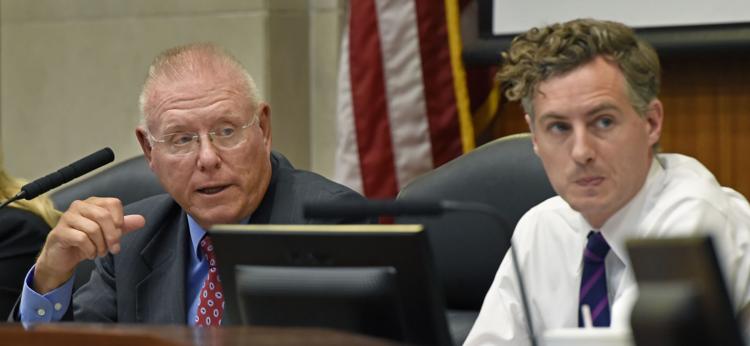 States were supposed to be the labs of democracy, so why don't we find out what the No. 1 state does, then copy that? Or, better yet, what the No. 1 country does and copy that? Also, local school boards could put meal services out to bid to culinary schools, bringing in additional funds and giving school kids better choices. Local high school woodworking shops could build shelters for the homeless. If students were taught to grow vegetables under the supervision of college students, the food could be used in cafeterias or food banks.
The school year could be expanded to 12 months, with one to two-week breaks between each quarter. This would allow for expanded curriculum and business-sponsored trade classes. In urban areas, some classrooms could be rented out for business meetings. Why can't we combine all the boards of higher ed into one board with 50 or 51 percent of the reps appointed by LSU and the rest divided by the other schools? (If you go 50/50, the governor or lieutenant governor could vote on ties.) Why does it seem like in the United States and Louisiana particularly that we say education is the most important thing, then do everything to make it harder to get?
There are at least four state boards of education in addition to the federal department of education. What's wrong with that? Well, when you are billions in the hole, do you need to pay for each board to have someone answer phones, or for a chairman or president?  You can have a class at one accredited state university that will not transfer to LSU or vice versa. Make sense? What if someone starts at a trade school while working to become a certified nursing assistant, then wants to go on to be a licensed practical nurse, then a registered nurse, then a doctor? I bet many of those classes won't transfer. There has been talk of only providing TOPS money for students with an ACT of 28 or better to save money. Do you think every student with a 28 will finish school with a degree? How many that do will stay in state paying taxes?
Blaine Gillis
retired
Robert