Before you can come up with a solution to a problem, you first have to recognize the problem. Our state has a huge budget deficit coming up in 2018 because of two obvious problems. One problem is we have a Democrat for a governor whose mantra is tax and spend; secondly, we have a state legislative body that is firmly beholden to special interest groups. When you couple that mentality, you have a stalemate when it comes to solving our problems.
The easiest solution for our state would be for our legislative body during regular session to grow a backbone. You can't continue to crucify health care and education. That means that once and for all, you tackle the challenges of the Louisiana Industrial Tax Exemption Program that is robbing our state of the monies needed to run state government. Resist the special interest groups for once and realize that your constituents will support your good faith efforts and you will be re-elected without the financial support of big business that presently owns so many of our state and federal officials.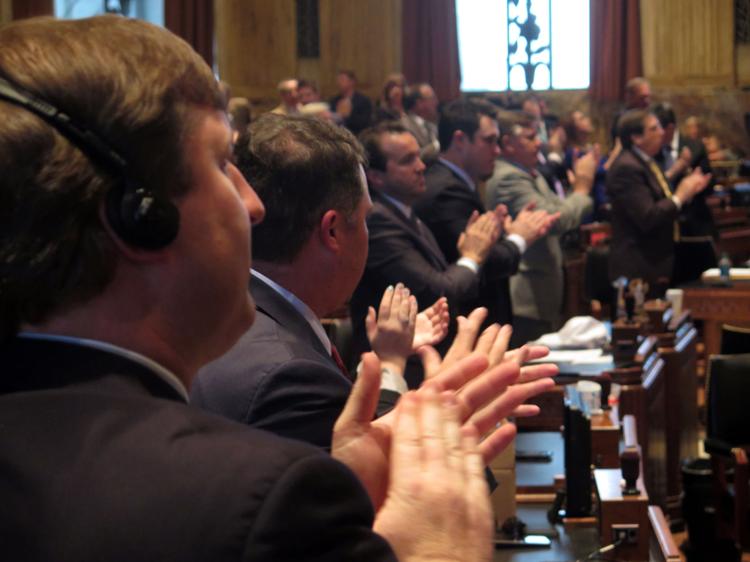 If our elected politicians can't do the tough work required to stabilize our state government, then the next reasonable solution would be the following: Our leaders tell us that they are projecting an approximate $1.3 billion shortfall. We have about a $23 billion budget. That being the case, make an across-the-board 5 percent reduction in spending, and you have your shortfall taken care of if our legislative body can't grow a backbone for the people that they represent.
One final note to our governor. We, the people of Louisiana, are sick and tired of our politicians wasting our money on special sessions. When they know that you are going to call a special session, it is just too easy to do nothing so they can collect extra money from the people of Louisiana during your special sessions.
Now, a note to all members of our legislative body: Do the job you were elected to do during the regular session, and if you can't, then you go into special session on your own dime. No extra funds should be allocated for special sessions, period. Do your job during the time frame you were elected to conduct your business. Enough already.
Jesse Pitre
retired industrial salesman
Walker