April 4, 1968, a day that began as an ordinary workday for me in our nation's capitol, lost its industrious atmosphere when my floor supervisor announced that Dr. Martin Luther King had been assassinated, that we were to evacuate the building immediately, and not return until further notice.
For the longest period of time, the news media vividly focused on people pushing through the back doors of overcrowded buses, abandoned vehicles and reputable businesses going up in flames, flying debris, and hardworking police officers trying to discourage mobs of people from vandalizing furniture/appliance stores and leaving with quality goods ingeniously strapped to their strongest body parts. Strangers, ironically, had become partners in crime.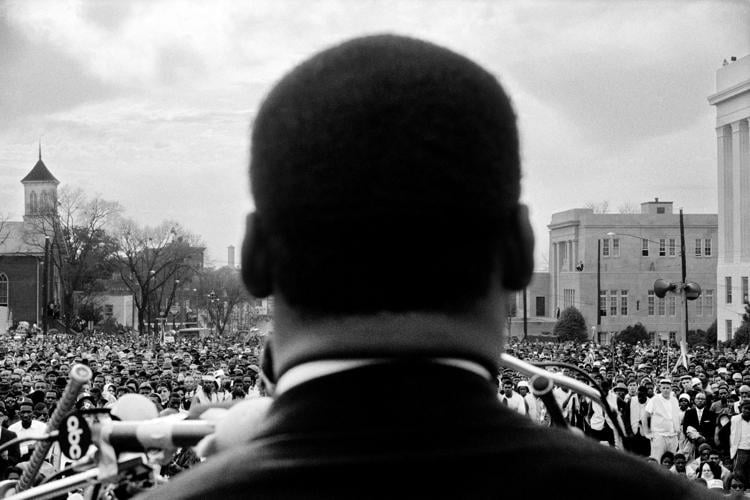 During my earlier childhood years in Crowley, it was an after-work routine for "colored" adults to gather on a porch or under a tree to drink coffee and discuss what they had heard on radio station KSIG during the day. These talks often became stressed when someone would mention the possibility of Dr. King visiting our city. Regardless of what was said as a group, each adult knew that befriending Dr. King could result in being fired from his/her job or being penalized in another fashion. Years later, these childhood memories sometimes became a "reality check" for me when I would be summoned by an administrator to explain "questionable" behavior.
April 4, 1968 — truly a day to remember. The entire world lost the physical presence of a great role model, but his words of wisdom are forever ingrained in the bittersweet memories of time. His beliefs and methods of sharing these beliefs provoked immeasurable changes in our mental and physical well-being, but regretfully, much more needs to be done.
We must remember that our society is composed of a diverse mixture of cultures, and that all cultures may not react to a situation in the same manner. With this in mind, we must strive to recognize people for who they are, and not for what we want them to be.
Barbara Spencer
retired educator 
Lafayette