I am a crime survivor. When I was 15 years old, a man tried to kidnap me. My first husband was murdered 20 days before I gave birth to our twins. My sister-in-law was killed by her domestic partner. When sheriffs, district attorneys and other opponents to criminal justice reform say they speak for crime victims, they do not speak for all of us. They do not speak for me.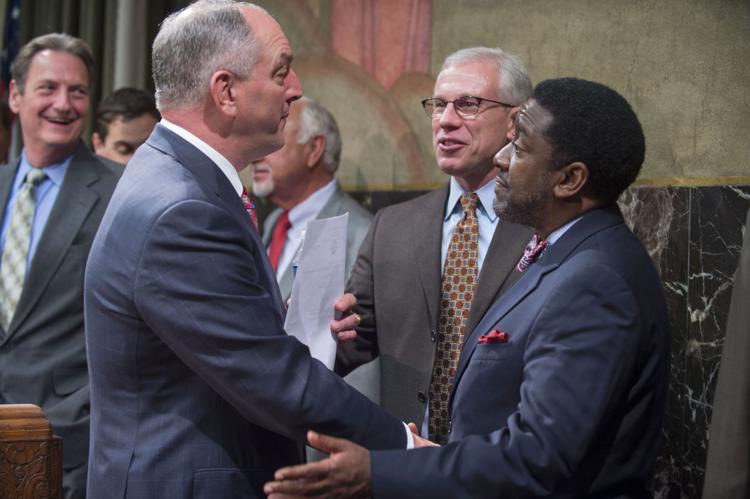 They care about victims only until their cases are closed, then they're done with us — until they need to exploit us for political reasons. I don't want to be defined as a victim, and I'm not their poster child for a scare tactic. I am an advocate for criminal justice reform.
I believe that if people are rehabilitated and show redemptive qualities they should have the opportunity to be productive citizens. I support the early release of people on Nov. 1. It's a sign that our state is finally embracing proven criminal justice reform practices that will reduce our prison population, save us money and keep our communities safer. As a crime survivor who supports criminal justice reform, I am not an exception. I am the majority. A study by the Justice Policy Institute last year found that victims support investing less money in incarceration and more money in treatment programs and education. Six in 10 victims prefer shorter sentences so money can be reinvested into crime prevention and rehabilitation services.
Approximately 95 percent of those who go to prison will return to our communities. We can either set them up for success by providing re-entry programming, job training, education opportunities and practical living advice or we can set them up for failure by doing nothing. One of those options deters crime; the other perpetuates it. We are at a crossroads in Louisiana. As the incarceration capital of the world, we spend hundreds of millions of dollars each year to lock people up, but fail to provide adequate prison alternatives or rehabilitate those who are incarcerated. The criminal justice reform bills passed last session will reduce the prison population and save money that can be reinvested into programs to prevent crime in the first place as well as keep formerly incarcerated people from reoffending.
Criminal justice reform leads to less crime. Less crime means fewer victims.
Debra Sheehan
postal worker
Denham Springs