There's great value to living in Louisiana. There are the values you can't put a number on, like family, morals, cuisine and the lifestyle we sometimes take for granted living in a state so rich in people and culture. Then, there are things we value in Louisiana which literally enrich our state. My livelihood, agriculture, contributes $12 billion to the state's economy. My love, LSU, has a $5.1 billion economic impact on the state, but what Louisiana State University does to improve lives in every corner of the state is priceless. That's why I'm asking every person who reads this to support LSU.
LSU is more than three letters. It's the state's flagship campus, a top-tier, research-intensive institution that attracts students and faculty from around the world while giving Louisiana students an exceptional education.
It's the LSUAgCenter, with extension offices in every parish of our state dedicated to protecting our state's agricultural economy by creating new strains of drought- and disease-resistant crops and training the farmers and ranchers of tomorrow through the state's 4-H program.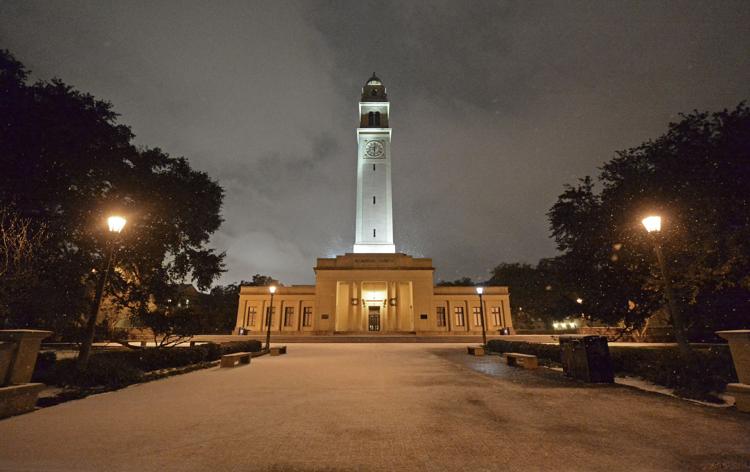 It's the Pennington Biomedical Research Center, a world leader in fighting chronic diseases including diabetes, which my friends and neighbors suffer from at a higher rate than the rest of the country. Pennington researchers are involved in the development of all key obesity and diabetes medications on the market today.
It's the Health Sciences Centers in New Orleans and Shreveport, training physicians and medical professionals — the majority of whom remain in the state to practice — and advancing treatment and drug development for everything from cancer to traumatic brain injuries.
And it's the regional campuses in Eunice, Alexandria, and Shreveport, which provide top-notch educational opportunities to students across Louisiana, focusing on programs that directly address the needs of those regions.
When we consider the impact of the entire LSU enterprise, it breaks down to about $1,100 per Louisiana citizen. It really represents the future of Louisiana, because the research produced by faculty and graduates will solve everything from coastal landloss and environmental hazards to revolutionizing our K-12 educational system, making the state an even better place to live. The intellectual capital represented by the faculty, staff, students and graduates attract companies like IBM and DXC to Louisiana, building the jobs that will keep the state's best and brightest right here at home.
Let's recognize and rally around the university that gives us so much. I hope you'll join me in celebrating LSU's role in making Louisiana a resilient, competitive and exciting place to call home.
Ronnie Anderson
member, LSU Board of Supervisors
Baton Rouge