Congressional leaders have seized upon a historic opportunity to reform the U.S. income tax law in an attempt to improve the global competitiveness of U.S. manufacturers. CF Industries, a global leader in the manufacture and distribution of nitrogen fertilizer, applauds these efforts.
Unfortunately, the current Senate tax bill does not achieve this goal despite a proposed lower corporate tax rate, because it includes a provision to severely limit the ability of capital-intensive businesses such as ours to make significant investments in job creation.
Currently, companies deduct the interest on loans used to finance business in computing taxable income. It's like the deduction for home mortgage interest, which makes it more affordable to invest in your largest purchase — your home — just as the business interest deduction makes it more affordable to invest billions in expanding our business.
For example, we recently invested approximately $2.5 billion at our Donaldsonville plant. This expansion project created thousands of contract jobs — an estimated 700 jobs in related industries and nearly 100 permanent jobs onsite. We financed those expansion projects like many other manufacturers do: through long-term debt with the expectation of being able to deduct the interest from those loans.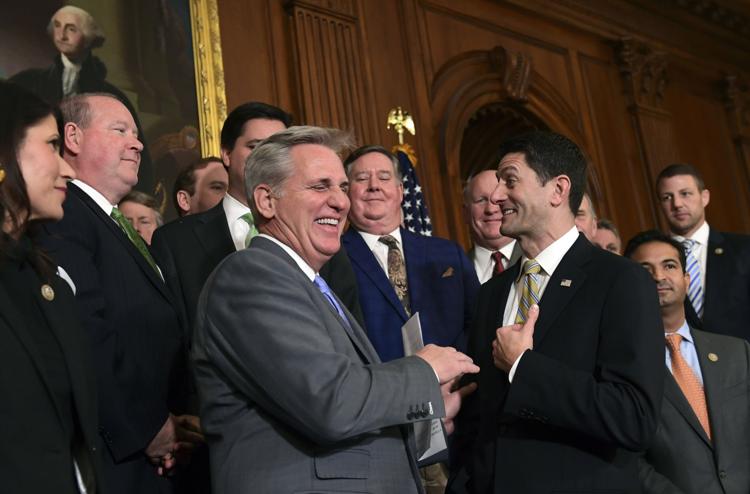 As part of tax reform discussions, the Senate has proposed to limit the amount of interest businesses are allowed to deduct in computing taxable income. The way the Senate crafted this provision reduces available cash flow and makes it more expensive and unlikely for manufacturers to invest in big projects similar to what we undertook at Donaldsonville. The unfortunate result will be fewer new contractor and permanent jobs here in the future.
Lowering the corporate rate to 20 percent, which we strongly support, does not offset the impact of limiting interest deductions. Internal analysis shows our effective tax rate in the first few years will actually be closer to — and in some years even higher — than the current 35 percent corporate tax rate.
Fortunately, the tax bill passed by the House contains an interest deductibility provision that, when coupled with a lower corporate tax rate, will help capital-intensive manufacturers like CF continue to do their part to boost the U.S. economy. We urge legislators to include this language in the final tax package.
At CF, we have a "Do It Right" culture that permeates every area of our operations — from our safety strategy to our environmental impact to our relationship with the communities in which we operate. We urge Congress to adopt our "Do It Right" approach to ensure the final package helps U.S. manufacturers create high-paying jobs in Louisiana and other areas where they are most needed.
Tony Will
president/CEO, CF Industries
Deerpark, Illinois
Morris Johnson
general manager, CF Industries Donaldsonville Nitrogen Complex
Donaldsonville