A core component of HousingNOLA is sustainable design with an emphasis on creating smart and efficient housing opportunities. Initially, we received puzzled looks when we spoke about energy issues, but not anymore. Nowadays people see the bigger picture — smart policy to help us grow is also good housing policy, both of which are essential to our future. Still, some might be surprised to learn that the decision about a new power plant is in fact, a decision about affordable housing.
We must consider what happens when houses are better insulated, have leaks repaired or install high-efficiency appliances. With each unit of added efficiency, our utility's existing power resources go that much further, serving more customers. With this added efficiency, our utility can plan for fewer plants, avoid expensive substation expansions and have more flexibility to meet the economic growth we want at a lower expense, resulting in lower costs systemwide. This reality points to a powerful prescription. When our utility needs more power to fuel economic growth, we can decide to invest in a new power plant — as Entergy New Orleans has proposed — or we can invest in houses, schools, and offices.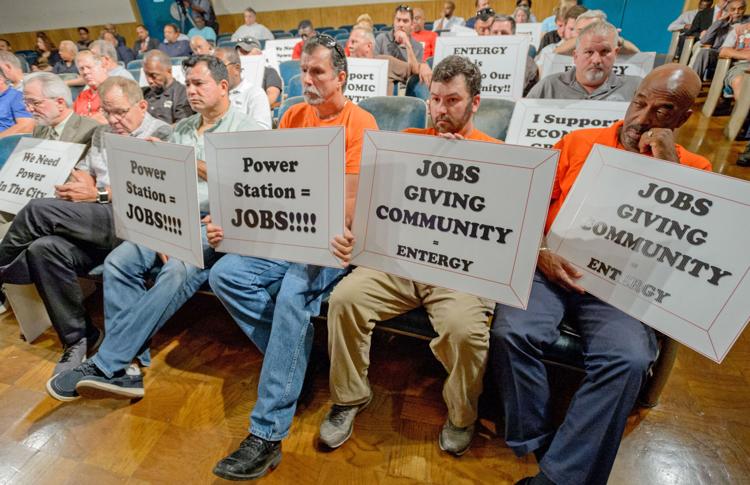 Across the country, utilities find that a megawatt of power from improved homes is often cheaper than building a plant. Those numbers don't include factors like the value of a new air conditioner, the added comfort of warmth in winter or the economic stimulus from hiring local firms.
I'm a staunch believer in home-grown solutions, and we've proven them here. Entergy has years of experience successfully operating Energy Smart, offering incentives to add insulation, repair windows, and install high-efficiency air conditioners. Look to their most recent report for proof of its value. Some people make the reasonable argument that there's only so much energy efficiency to be had and that the utility, at some point, needs more to serve customers. That is correct, but there is an enormous amount of work yet to be done to improve our current infrastructure.
A great way to determine how much efficiency could be obtained and what it might cost? Put it out to a market bid to ensure competition. Entergy should ask building owners and operators to estimate the cost of installing efficiency measures and compare that to the cost of alternatives, i.e., a new plant. In other words, anyone worried about uncertainty should support investing in housing — it's an undisputably much safer bet. If we're going to spend more than $200 million to improve our system, what's the best way to spend that money? We urge the New Orleans City Council to support housing or show us better numbers. We have to make rational, reasoned decisions to put housing first.
Andreanecia Morris
executive director, HousingNOLA
New Orleans