I almost choked on my morning oatmeal when I read this headline to a recent opinion piece by Cokie and Steve Roberts in The Advocate: "Press must keep President Trump honest."
It was one of the most hypocritical statements I have ever seen from anyone who considers themselves a part of the so-called mainstream media. This came on the same day that emails were revealed from a top FBI agent involved in the Trump-Russia investigation. These indicated that he was not interested in evidence that may exonerate the president. If true, this would be more evidence of what may be the greatest threat to our republic in our lifetime.
That is, the apparent subversion of top-level leaders of the FBI. We all considered that agency to be the highest, most unbiased investigative group in the country. However, it appears that the FBI has become a political tool used by certain groups to subvert the national election process. Contrary to the allegation of Trump-Russia collusion, there seems to be FBI collusion to keep Trump from being elected. I can only imagine what the typical, hard-working FBI agents are going through.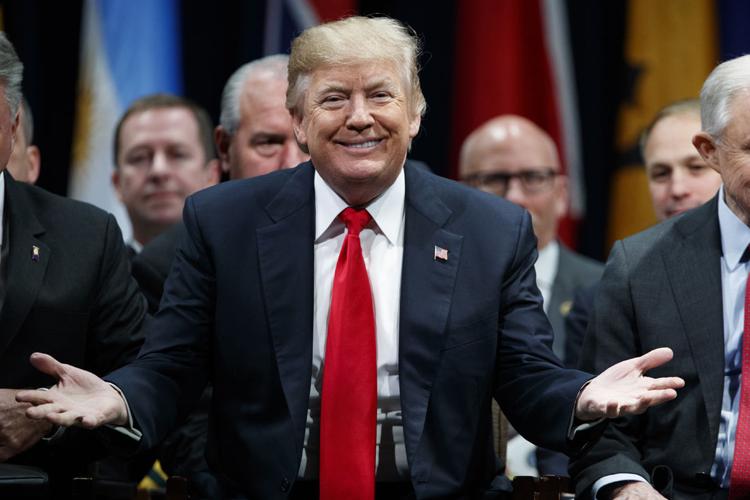 I have looked for any mention of these developments on CNN, MSNBC, or any other "mainstream media" outlet. Instead, they are more interested in the presidents' food choices; his children's businesses; or protecting people here illegally. The only mention by them is that the FBI email stories are just attempts by Republicans and Fox News to derail the Mueller investigation. They should be called "Lame Stream" media instead. Maybe if they stopped dreaming about being the next "Woodward/Bernstein" and concentrated on real news, they would start becoming real journalists.
Why isn't the "press" interested in keeping the FBI leaders honest?
Sibby Bourgoyne
retired
Central