It has been two years, six legislative sessions, several expert panels and task force reports, numerous editorial articles about the looming fiscal cliff from Shreveport to New Orleans, and still nothing has changed in the state Legislature. Advocate columnist Stephanie Grace describes it as taking on the "trappings of an insider game, a battle for political advantage and bragging rights among professional pols."
The extra one-cent sales tax imposed by the Legislature two years ago was labeled temporary and should roll off the books so Louisiana can stop being named the highest sales tax state in the country. This is a regressive tax and most harms people with the least income. Without budget/tax reforms, the state is projected by two credit rating agencies to receive a credit downgrade, which will ultimately cost more to service the state's debt.
There is not a case to be made to reduce spending. According to the Louisiana Budget Project, Louisiana actually spent $300 million less in 2017 than in previous years. A major driver of the $1 billion deficit is old debt payments to employee pensions mandated by the state constitution.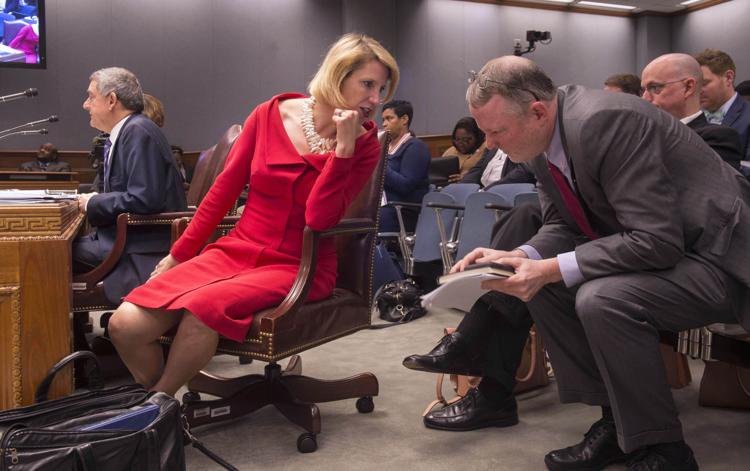 It appears that this fiscal cliff is self-inflicted due to the inaction of the Legislature. Therefore, I am calling on the House leadership, for example, state Rep. Lance Harris, Taylor Barras, and Cameron Henry, my District 82 representative, to demonstrate the courage to negotiate a compromise for comprehensive budget reforms. I recommend dusting off the "Task Force on Budget and Tax Policy" report as a start in creating different tax laws and budget reforms as well as expanding the sales tax to new types of services such as Netflix, Spotify, and cable TV. Most importantly, it would be inventive if you would reorganize House committees that consider budget reform legislation to be fair and balanced with less partisan members who are more reflective of a broad range of economic interests. There must be real progress in this term toward closing the budget gap for now and in future years.
Beverly Barry
retired school counselor
Jefferson