A recent Advocate story on the state and local crackdown on local strip clubs had a picture showing one of the strippers with a sign. The sign is one of the cleverest protest signs I've ever seen. The sign held by the young lady said, "Don't blame boobs for ur #1 murder rate !!!" In one way, she is totally correct, and in another, she's totally wrong. What is correct is her and the other young ladies' physical boobs are not to blame for the horrific murder and shootings rates in New Orleans. These young women are guilty of nothing but giving young men what they are willing to pay for, a practice that has always been with us and always will. Bourbon Street would never have become the attraction it is without the allure of pretty young women; let's just be honest.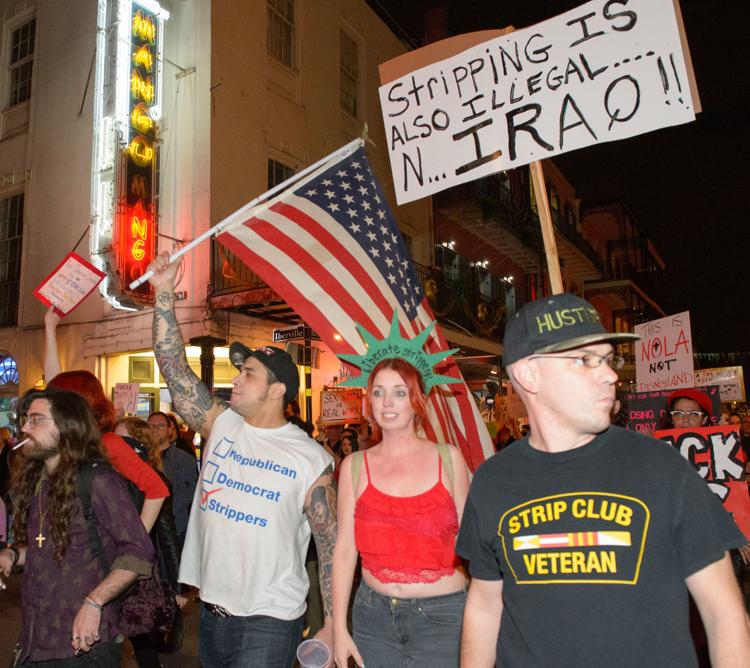 How the young lady's sign is incorrect is there are Boobs who certainly are to blame for the murder and shooting rates in the city —  the Boobs who inhabit City Hall. Those Boobs are led by the outgoing mayor, who has let problems like shootings, sewer and drainage disasters, a poor education system leading to poor employment opportunities and crime, a lack of large corporate presence and many others grow progressively worse while he tries to make himself a nationally recognized politician. If the state officials really want to do something to improve the city, they'll leave the boobs on Bourbon Street alone to entertain tourists and locals and do something about the real Boobs running Orleans Parish.
Young women doing their jobs on Bourbon Street are no real threat to anyone, but robberies and shootings are — and that's what the Boobs running the city are allowing to continue. And if it continues long enough, business will suffer, and the girls will have to go elsewhere, and that would be a tragedy.
Michael Sellen
retired sales representative
River Ridge