In his durable best-seller, "All I Really Need to Know I Learned in Kindergarten," Robert Fulghum argued that life's most important lessons usually come very early, thanks to the first people who teach us.
That was certainly true of the Baton Rouge area residents who watched "Buckskin Bill" Black, the beloved children's television host who died this week at 88.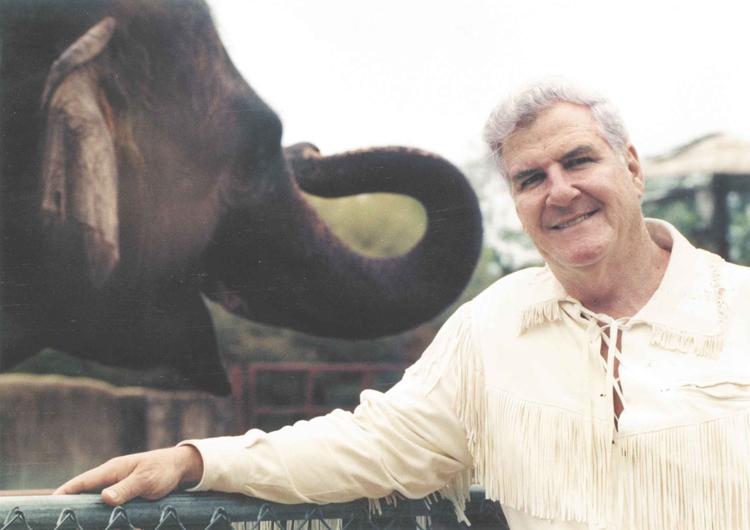 From 1955 through 1988, on WAFB-TV's "Storyland" and "The Buckskin Bill Show," Black donned a fringed cowboy suit and gently entertained his pint-size viewers, who were routinely invited to appear with him. For local youngsters, an invitation to be with Black was like meeting the president – perhaps even better.
Thanks to Buckskin Bill, children learned that even small gestures can collectively make a big difference. Black's penny drives, the Go Fund Me campaigns of their day, enlisted children to collect their tiny copper coins to buy elephants for the Baton Rouge Zoo.
Black's tireless efforts to help build the city's zoo are legendary. For 15 years, he signed off each day with "Remember, Baton Rouge needs a zoo." Thanks to Black and the civic activists he inspired, the zoo finally opened in 1970. In retirement, Black continued to help Baton Rouge as a member of the parish school board.
Black's other popular signoff, "You're never completely dressed until you put on a smile," reminded his young audience of the importance of good cheer in facing each day.
Smiling is a little harder this week in the wake of Black's death. But his legacy of gentle grace is one the world needs now more than ever.