The holidays seemed to arrive sooner this year, no doubt because of merchants getting a jump on Black Friday, the traditional start of the yuletide shopping season. But even beyond the marketplace, we also sensed a widespread desire to speed 2017 to its end. It was a trying year, after all, so no one can be faulted for wanting to put it to bed.
As New Year's Eve arrives, we've reached the finish line of a year marked by mass shootings, monster hurricanes, political discord and public dismay. Yet we can't help thinking, in the aftermath of so many grim headlines, how lucky we've been.
Hurricanes ravaged Texas, Florida and Puerto Rico in 2017, but Louisiana, miraculously, was largely unscathed. That good fortune was especially welcome, since many of the state's residents are still recovering from the Great Flood of 2016.
House Majority Whip Steve Scalise, a Jefferson Republican, was gravely wounded during a mass shooting near Washington, D.C. in August. But incredibly, he's back at his job, his life and the lives of others spared by the quick thinking of Scalise's security detail.
Luck touched 2017 so deeply that we came to rely on it -- maybe too much -- to carry the day. The year's urgencies called for moral clarity and hard choices. Instead, at the national and state levels, the political culture was defined by resignation rather than resolve, a collective desire to simply muddle through and hope for the best.
That was true in Washington, D.C., as Congress deadlocked on important issues such as health care and narrowly approved a tax plan grounded in partisan division rather than political consensus. And it was true in Baton Rouge, too, as lawmakers and the governor failed to reach agreement on a fiscal plan that will give state government the long-term stability it needs. Yet another state budget crisis looms in 2018.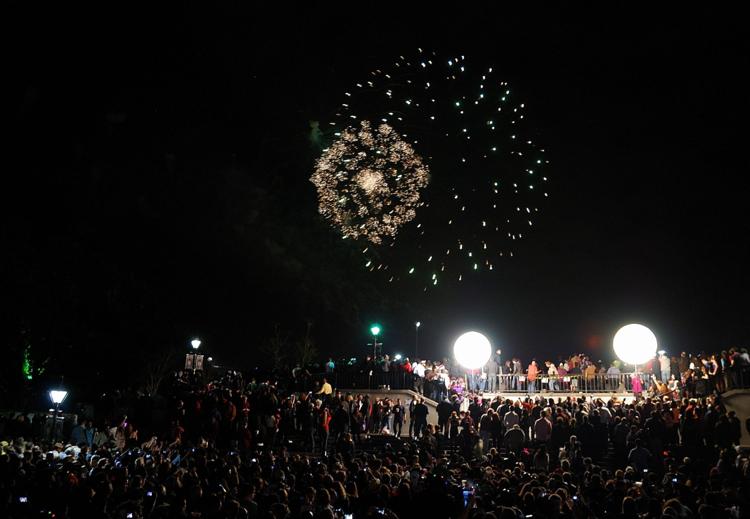 Ernest Hemingway often ended his writing day in midsentence, believing that that the momentum of work unfinished would give him fresh energy when he returned to his desk. We hope this principle applies to public life at the start of a new year— that the call of tasks not completed and obligations unmet will bring a renewed sense of mission to the people's business.
The tradition of New Year's resolutions stems from a related word, "resolve," something Louisiana residents know a little bit about. It has been our principle resource in responding to floods and hurricanes, and it can help us address other public challenges in 2018, too. That is the unfinished work that awaits us as the holidays draw to a close.