In the sheltered universe of campus culture, tenured professors rarely lose their jobs.
A notable exception is Dorothy Jackson, who was fired recently from the Southern University Law Center for her involvement in a scandal at the East Baton Rouge Parish Council on Aging.
In giving Jackson the ax, Southern officials have struck a welcome blow for public accountability. We hope that principle catches on at the COA, where some other house cleaning is in order.
Southern University System President Ray Belton, acting on a recommendation from Law Center Chancellor John Pierre, terminated Jackson in the wake of questions about her work as director of Southern's Elder Law Clinic, which is supposed to help low-income seniors with legal advice. But a probe turned up evidence that Jackson used her position to potentially benefit herself — and COA Director Tasha Clark-Amar — in the crafting of a will for an elderly agency client, Helen Plummer.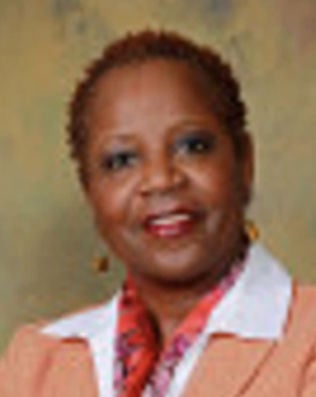 Jackson, who sits on the COA board, acted in her position as head of the law clinic to help Plummer draw up a will that authorized $500 monthly payments to Clark-Amar over 20 years for acting as Plummer's executor — an unusually high fee. Jackson also named herself as the estate's attorney after Plummer's death, which would have allowed Jackson to use her role as a provider of free legal services to the elderly to get a potentially lucrative side deal.
After Plummer died, her family balked at the will, and the subsequent controversy prompted Jackson and Clark-Amar to withdraw from their roles in the estate.
Jackson and Clark-Amar's actions are also being investigated by the state Office of Inspector General and the Louisiana Board of Ethics. Jackson is under investigation by the Louisiana Attorney Disciplinary Board, too.
Southern had initially tried to shield the records of its investigation of Jackson from public view, but a legal challenge by The Advocate and WBRZ-TV eventually prompted their release. Thanks to that transparency, taxpayers can see why the university sent Jackson packing.
But other questions remain. Why is Jackson, who demonstrated such an obvious ethical lapse, still on the board that oversees Baton Rouge's Council on Aging? And why is Clark-Amar, whose role in the development of Plummer's will seems like a case study in double-dealing, still in place as the COA's executive director?
When the agency's supporters touted a 10-year property tax two years ago that more than doubled COA's budget, we urged voters to reject the idea, which they approved at the polls, anyway. What's happened since has only deepened our skepticism about the agency's ability to responsibly handle its affairs, and we suspect we're not alone in our grave doubts about the direction of Baton Rouge's major public steward of services for the elderly.
The first step in restoring public confidence is for Jackson and Clark-Amar to resign from their roles in leading the agency.
Taxpayers who agreed to give COA more of their hard-earned money deserve nothing less.