The remaining days of Carnival season could be wet ones across south Louisiana, including some rain on Mardi Gras.
We hope those forecasts are wrong, but regardless of what happens, revelers should take heart. This wouldn't be the first Carnival dampened by bad weather, and even when the clouds unleash their worst, Louisiana's party spirit has a way of prevailing.
Just ask Brian J. Costello, one of the local writers who contributed to "New Orleans & the World," a lavish new coffee table book celebrating the city's tricentennial. Produced by the New Orleans Convention and Visitors Bureau, New Orleans Tourism Marketing Corporation and the Louisiana Endowment for the Humanities, the beautifully illustrated volume includes lots of commentators on all aspects of the Crescent City's rich history.
Costello's specialty is Carnival lore, and he's dug up some funny tales about how celebrants of old dealt with gray skies and unwelcome deluges.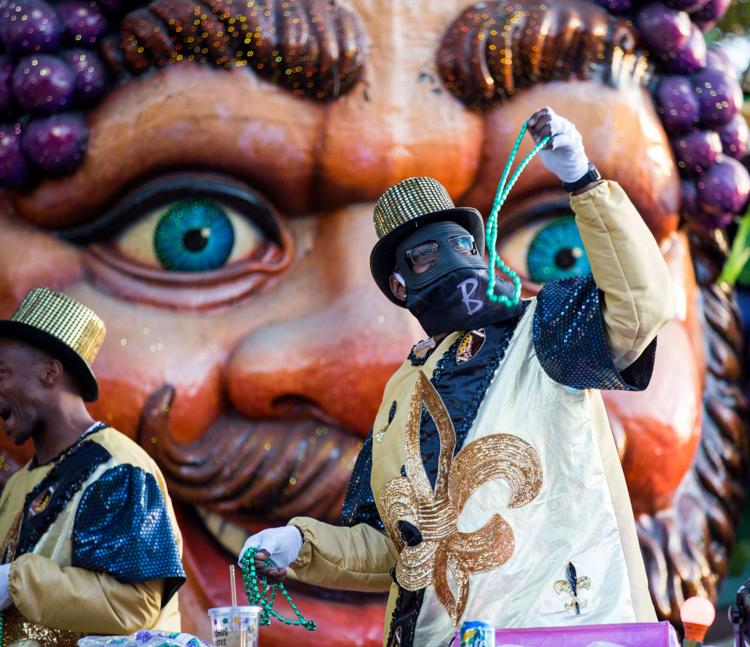 "Even in years marked by inclement weather," he hopefully notes, "the krewes, local residents, and visitors braved the elements to celebrate before the onset of Lent."
On Mardi Gras night in 1909, the Comus parade rolled through a gullywasher. As a period journalist reported, "when the pageant was in St. Charles Street, near Canal, the sheets of water borne on the breath of a strong wind deluged men and . . . floats alike. But all the while dripping maskers danced and sported . . . Comus waved his goblet to the throngs under the sheds, and the soaked musicians kept step to the suggestive strains of 'It Looks to Me Like a Big Night To-Night.'"
One participant suffered more than a wet costume that stormy night. "In keeping with Comus' high artistic standards," Costello tells readers, "one float rider who dared to open an umbrella in an attempt to protect himself in that memorable tempest was fined $100 by the krewe Captain who thought the masker's action spoiled the beauty of the procession."
A decade earlier, writes Costello, Carnival faced an even meaner meteorological calamity: "In 1899, snow on Lundi Gras spurred the Krewe of Proteus to postpone their parade to the first Friday of Lent."
Although traditions die hard in New Orleans, we hope no one is fined this Carnival season for using an umbrella. Better yet, we hope no umbrellas are needed as Mardi Gras approaches.
But residents will need more than an uncooperative sky to skip a central celebration in south Louisiana's cultural calendar.
At the very least, we should be comforted by the news that snow isn't predicted.