Ed Orgeron recalls joining Les Miles in the traditional Tiger Walk before the 2015 regular season finale against Texas A&M.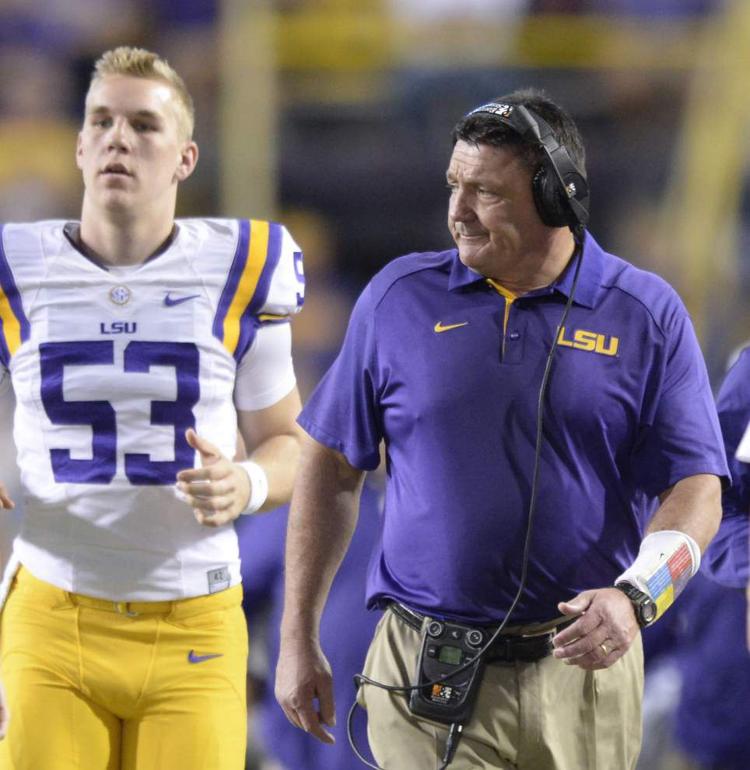 It wasn't a normal Tiger Walk, but Miles treated it as such, waving to fans and, never that night, mentioning his job status — something in doubt as the Tigers played the Aggies.
"It was a very emotional night," said Orgeron, then the Tigers' defensive line coach. "I remember he handled himself all week like a champion. All the focus was to win the game."
LSU did, 19-7. And Miles kept his job, a decision that was told to school leaders during the game and made public afterward in an announcement by athletic director Joe Alleva.
Two years later, the situation is flipped. Texas A&M coach Kevin Sumlin enters the duel with the 19th-ranked Tigers (8-3, 5-2 Southeastern Conference) with the school already prepared to fire him next week, according to at least one report from The Houston Chronicle.
Orgeron knows what to expect. He's been here before - twice. As interim coach last season, LSU beat A&M 54-39 to secure Orgeron as, at least, Alleva's second choice behind then-Houston coach Tom Herman. 
"I know we're going to get their best effort," Orgeron said of A&M (7-4, 4-3). "You can use the situation with Coach Miles two years ago. We didn't know what was going to happen. He won the game and saved his job."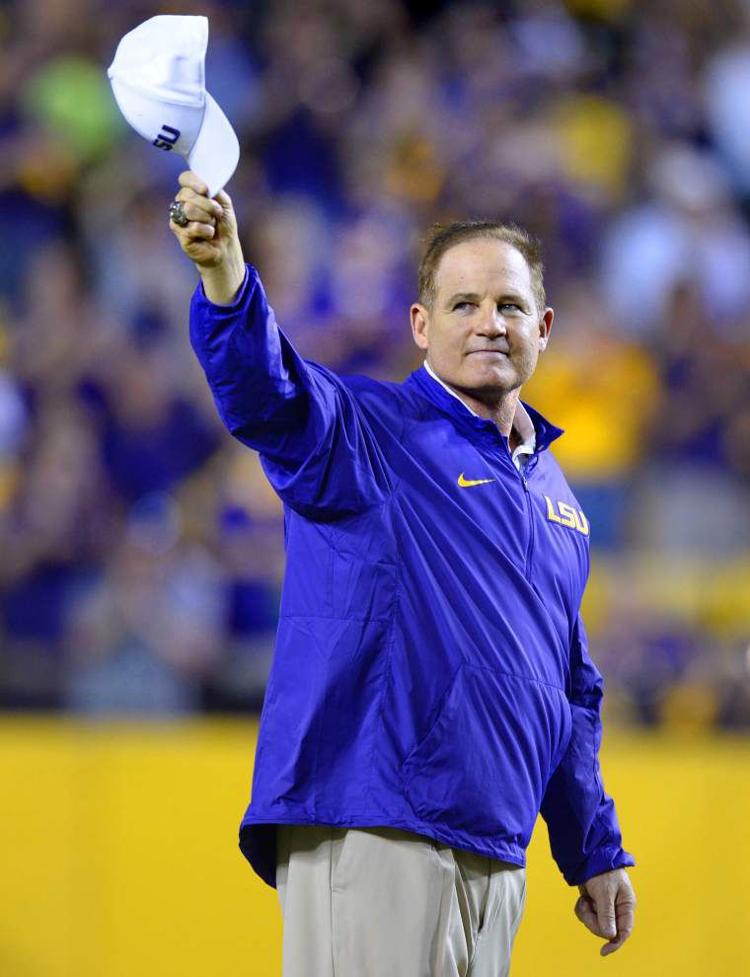 Orgeron used Miles' situation in 2015 last year when the Tigers traveled to College Station, Texas, as reports - just before kickoff - swirled about deep negotiations between LSU and Herman. 
"(2015) helped me last year when we went to Texas A&M and blocked out the noise," the coach said. "There was a lot of stuff going on out there. I used a little bit of  what I learned from Coach Miles, how to stay focused and take care of the task at hand.
"It's similar this year with the situation at Texas A&M. I know they're going to come play their best game. I know they're going to coach their best game. That's out of our control. That has nothing to do with us."
Orgeron said he wishes "the best" for Sumlin, calling him a "good man." 
"I know a lot of coaches on that staff," Orgeron said. "They've done a good job."
A&M offensive coordinator Noel Mazzone served in the same role for Orgeron during his first season at Ole Miss in 2005. Former LSU defensive coordinator John Chavis serves in the same role for A&M. He left Baton Rouge in 2014 following six seasons here for better job stability and guarantees in his contract.
LSU is in a fight. A fight for championships and for relevance in a college football landscape chock full with programs thirsting for big-time…
Kevin Sumlin is out at Texas A&M — no matter the result of the Aggies' game against LSU on Saturday night in Tiger Stadium.