Matt Canada isn't just spending his time recruiting high school players for LSU.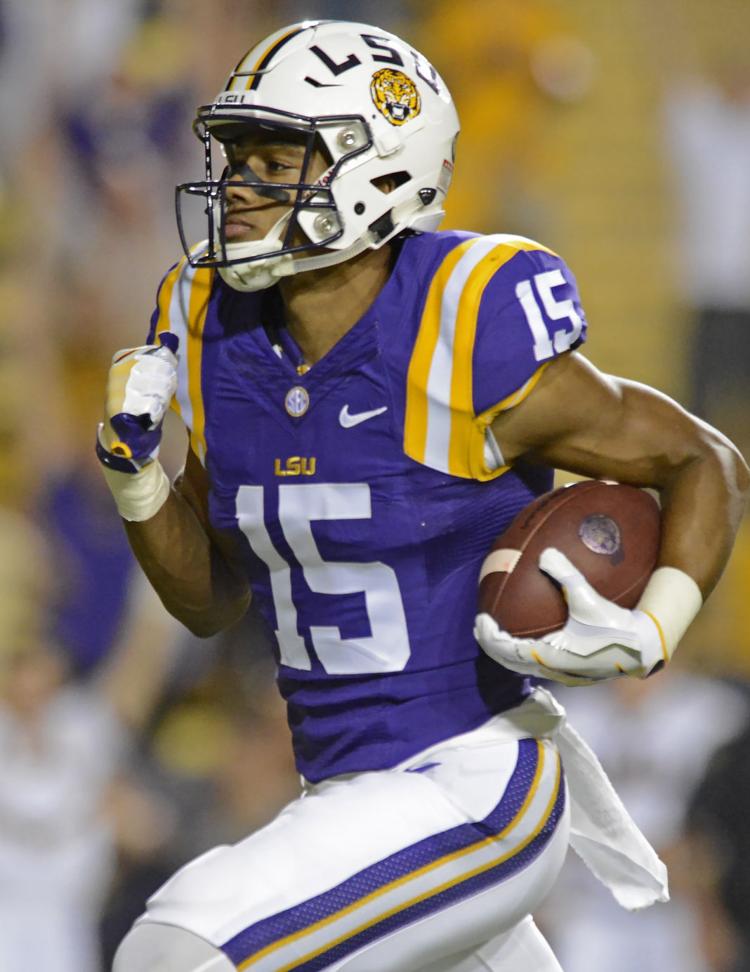 The newly hired offensive coordinator is recruiting current players, too, and he's doing it in person.
Canada flew in to Baton Rouge on Wednesday night and met with "several" of LSU's draft-eligible offensive players, coach Ed Orgeron said Thursday, hoping to convince them to stay for their seniors seasons.
Orgeron did not reveal which players Canada met with, but there are only a handful of possibilities, including receivers Malachi Dupre and D.J. Chark. 
"He flew in last night, flew him in," Orgeron said of Canada, who will remain with Pittsburgh through its bowl game on Wednesday. "We had meetings with a couple of juniors personally. He's been on the phone with some juniors' parents. Last night, he was in town. We had a meeting with several juniors."
Ed Orgeron gave his players a Christmas gift Thursday: practice at 6 a.m.
Dupre, projected by some as a second- to third-round draft pick, shot down a report earlier this week that said he planned to enter the draft. He told reporters Tuesday that he was "undecided." Chark, fresh off his first season as a starter, is not listed on many projections, but he burst onto the scene this year, flashing his speed and athleticism.
Draft analysts don't normally rank juniors who many expect to remain in college.
"On the offensive side, get them to know Matt Canada," Orgeron said of the meetings. "They all want to know how he's going to use them, what kind of plays we're going to run. He has a great personality. They're excited about his resume, excited when they talk to him. A lot of guys feel a bond to this football team, a great foundation on things to come. They want to be part of it."
LSU coach Ed Orgeron holds no hard feelings toward Leonard Fournette for his decision not to…
Some have already made up their minds, Orgeron indicated. He's working to change their stance. Underclassmen must declare by Jan. 16.
Safety Jamal Adams is expected to join running back Leonard Fournette in entering the draft. Defensive lineman Davon Godchaux says he'll put off his decision until after the bowl game, and nose tackle Greg Gilmore, a fourth-year junior, said he's leaning to return. Redshirt sophomore Will Clapp, a two-year starting guard, said earlier this week that he plans to return.
"We're going after all of them," Orgeron said. "Hopefully we can turn a couple around. We got a ways to go."
Canada's hire last week secured the commitments of a pair of high school quarterbacks, Myles Brennan and Lowell Narcisse. Orgeron is hoping he can do the same for guys like Dupre, who the site DraftAnalyst.com reported last week of his planned departure to the draft.
"Brings some juice. Brings juice. Matt Canada has brought some juice," Orgeron said. "He's brought some juice to the staff. He's a relentless recruiter, texting guys and getting after it. Has a vision of building a championship program."