ORLANDO, Fla. — His football talents took Louisville quarterback Lamar Jackson to all the way New York, where he was awarded the Heisman Trophy.
Saturday's Citrus Bowl against LSU brings him back home to Florida for the final game of his sophomore season.
The Pompano Beach native has spent a lot of time dealing with the unrelenting heat of his home state. But that didn't exactly give him a leg up on the rest of his team when the No. 15 Cardinals arrived here Christmas day to begin preparations to face the No. 19 Tigers.
"I've been gone for like seven months, so they've got to get me back used to it. It's hot," said Jackson, who played for Boynton Beach Community High School before joining the Cardinals. "Coming from, you know, Louisville to Florida, even in this hot sun, man, it's ... great."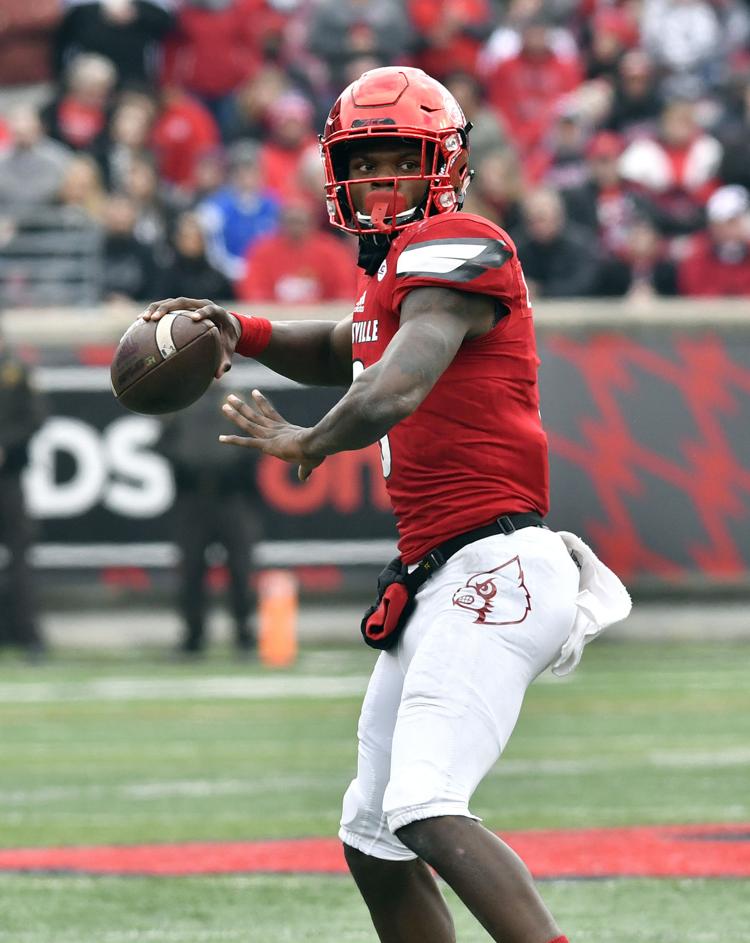 Playing a bowl game in Florida is almost another home game for a significant chunk of the Cardinals' roster, which includes 20 natives. Practically every region of Florida seems to be represented, from upstate Gainesville to the Orlando area to Miami.
The Cardinals will rely heavily on them during the Citrus Bowl, as they have throughout the season. Of Louisville's 6,705 yards total offense, 5,805 yards were generated by Florida players. If they were a team unto themselves, the Florida Cardinals would rank 31st in the nation in total yards.
The Cardinals have only 12 more players from Kentucky, their home state, than they do from Florida. By comparison, LSU has only five Floridians on its roster, despite being significantly closer.
Despite the high number of Florida players, only one, senior offensive lineman Khalil Hunter, is from Orlando. The others have enjoyed the opportunity to spend time in a part of the state they haven't seen.
"We went to Universal; that was fun. ... I never went on rides before," Jackson said. "All of us, we were having fun, you know, just running around, meeting a lot of people, seeing a lot of people.
"I've never been here in Orlando for a long period of time, even though I'm from Florida."
CELEBRATION, Fla. — Kristian Fulton and Ed Paris saw some time with LSU's starting secondary…
Given the Louisiana climate, LSU's players may still have an easier time in the Orlando weather. On Tuesday, the high was 83 degrees, only five degrees warmer than in Baton Rouge. In Louisville, however, it was more than 30 degrees colder.
"It feels good" to be back in Florida, said junior defensive lineman Drew Bailey, originally from Jacksonville. "I haven't been around this heat in probably about two years."
Despite the stifling heat and humidity, the Cardinals are excited for the chance to take on LSU in a state so many of their teammates call home.
"The first day (of practice) was just hot," Bailey said. "But we know what we're here for so it wasn't (bad)."
Weather for Saturday's game is expected to be ideal, with clear skies and temperatures in the low 70s.
ORLANDO, Fla. — About two weeks ago, Lowell Narcisse hit the running phase of his rehabilita…