After LSU basketball coach Will Wade missed out on graduate transfer guard Mark Alstork nearly two weeks ago, he landed another key player Monday on the first day of summer school classes.
Scout.com reported that 5-foot-11 guard Tremont Waters, a four-star prospect who is 41st overall and 10th among point guard in the composite rankings for the Class of 2017, signed with the Tigers after visiting the school last week.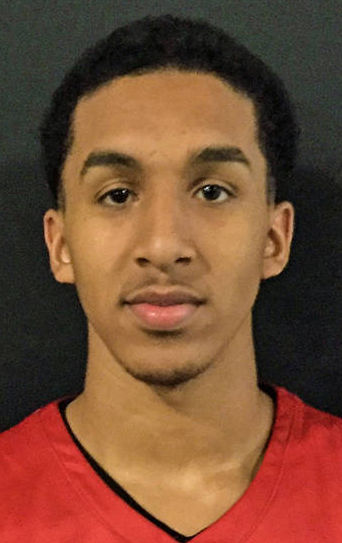 Waters' father, Ed, told Scout that his son has signed with LSU, and a source confirmed to The Advocate that the former star guard from Notre Dame High School in West Haven, Connecticut, will join Wade's program. The school had announced his addition by late Monday afternoon.
DESTIN, Fla. — With his wife and new baby daughter still preparing to make the move to Baton…
With Waters on board, Scout.com moved LSU up to 14th in the national recruiting rankings with four four-star prospects.
Waters joins forward Mayan Kiir, who was signed by Wade in April, and forward Galen Alexander and combo guard Brandon Rachal, who were both signed by former coach Johnny Jones in November.
Ranked 32nd on the ESPN 100, Waters was the last unsigned member of the list. The New Haven, Connecticut, native was the top-ranked player in the state this season.
"Having a good contract was important and understanding a coach like Will Wade coming has to prove himself, just like Tremont does," Ed Waters told Scout.com. "I like the fact that (Wade) is hungry and has something to prove. The conversations have been amazing."
Waters signed with Georgetown in November, but he asked for and received his release in early April when Hoyas coach John Thompson III was fired at the conclusion of the season.
Wade now has a full complement of 13 scholarship players for the 2017-18 season — including three other newcomers he has brought in since taking over the program March 20: Kiir, junior-college guard Daryl Edwards and forward Jeremy Combs, a graduate transfer from North Texas.
Kiir signed with VCU in November when Wade was the head coach there. But when Wade resigned to take the LSU job in late March, Kiir asked for his release and eventually signed with the Tigers.
As of Monday afternoon, Wade's roster also included seven holdovers from last year's team that went 10-21: guards Skylar Mays, Brandon Sampson and Jalyn Patterson; forwards Aaron Epps, Duop Reath and Wayde Sims; and center Elbert Robinson.
Not seeing the video below? Click here.
New LSU men's basketball coach Will Wade will be going home this season.