Ed Paris wanted to clarify a misconception: Even when he wasn't a starter or seeing extensive action with the LSU defense, he always found his way on to the field.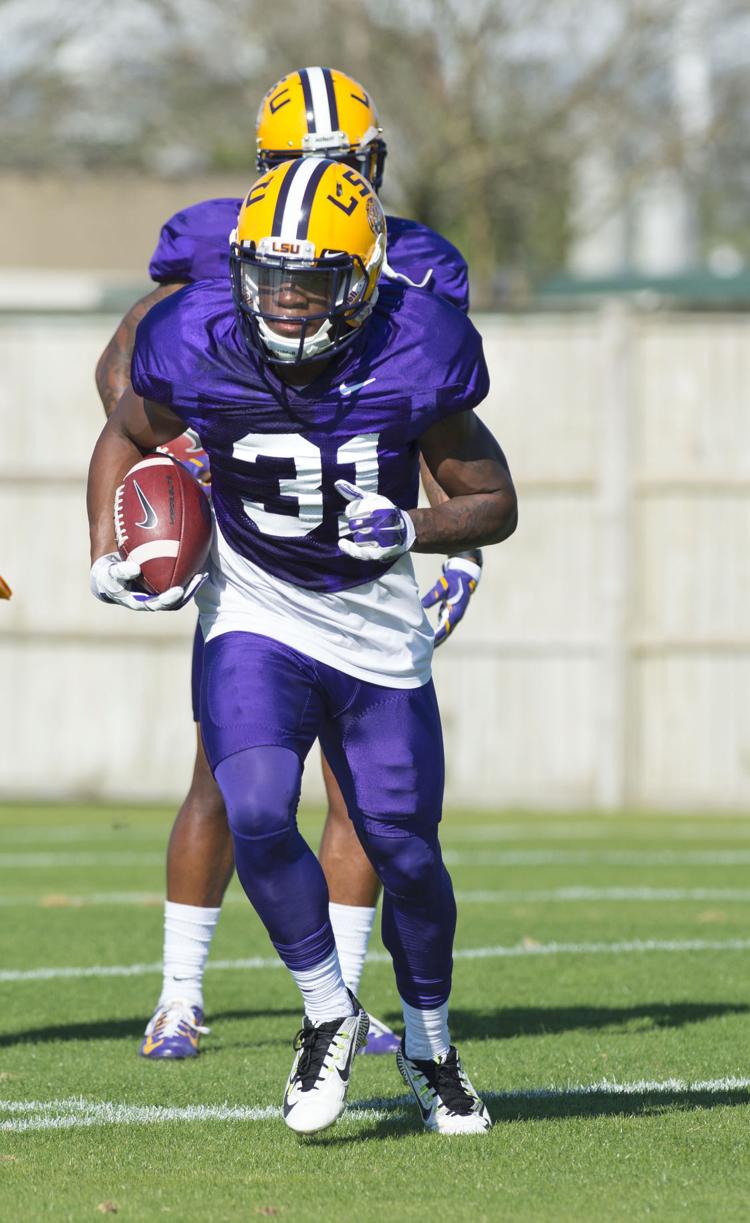 The senior defensive back isn't wrong. He has played in all 37 games in his first three years. He made his first two starts at cornerback last year, too, filling in for an injured and then suspended Kevin Toliver in games against Auburn and Southern Miss.
Still, Paris has primarily served as a special-teams guy and a rotational player in the secondary since he came to Baton Rogue. Even when he began the transition to safety before the Alabama game in November, his playing time on defense only came in the dime package, a six-defensive-back formation.
But to Paris, not having a prominent role hasn't been a challenge — even if it seems like it would be for a former four-star prospect.
"No, it's not tough," he said. "I played a lot. I always played a lot. I always played, no matter what. No matter what game or how many times, I always played. I got on the field. So I don't think it's tough. You're just learning. It's just a learning process, and you've just got to keep on working."
Nevertheless, the opportunity to be a full-time starter lies in front of him. He's the leader at one of LSU's five most hotly contested open jobs — the safety position opposite John Battle.
One week into spring practice, Paris is filling the void left by Jamal Adams at safety.
He has two redshirt freshmen behind him, Eric Monroe and Cam Lewis, and midyear enrollees JaCoby Stevens and Grant Delpit have joined the fold at safety. Third-year sophomore Xavier Lewis, who's listed as corner, has stepped in for Dwayne Thomas at nickelback.
Paris played safety during his sophomore year at Timberview High in Mansfield, Texas, he said, and was rated as the third-best safety nationally by 247Sports. He started his high school career as a cornerback and only moved to safety when a starter suffered an injury. He resumed his role as corner when the starting safety became healthy.
He believes his 6-foot-1, 203-pound frame, coupled with his speed, lends itself to playing safety, and he enjoys the idea of racking up more tackles in run support. LSU coach Ed Orgeron agrees.
"I think he's going to be OK," Orgeron said of Paris, who has registered 17 total tackles in three seasons. "I think that's a natural spot for him. I didn't think corner was."
Five LSU football players are recovering from injuries, and one could be serious.
Even during his transition to safety last season, Paris said he still took reps at cornerback, and he doesn't believe there's much of a difference between the positions. As a cornerback, he said, he was tasked with knowing the responsibilities of the linebackers and defensive ends. At a safety, he said he'll have to understand the assignments for all 10 of his fellow defenders.
He wasn't resistant to the position switch, either. Paris said more than one coach was involved, but he ultimately felt a move was best for him as well.
"There's nothing wrong with adversity. There's nothing wrong with change," Paris said. "At the end of the day, it's going to make me better. It's going to (improve) my film, seeing me play at every position. So I think the safety move was probably the best move for me.
"I could go play end today. I'll go line up at the nose," he added. "I don't care. Football is football."
---
This is the second of a five-part series running this spring about LSU's five most hotly competitive starting positions.
SAFETY
Ed Paris, senior
Cameron Lewis, redshirt freshman
Eric Monroe, redshirt freshman
Jacoby Stevens, freshman
(position opposite John Battle)
Maybe this time it will work out.