The three scouts represented the Jets, Rams and Titans.
They watched Josh Boutte scribble their request — diagram your favorite LSU plays — onto a piece of paper with a pen. There was no whiteboard or iPad here, no smart tablet or dry-erase projection.
Boutte, the former LSU offensive guard, put pen to paper while the three scouts stared at him intently, each taking notes on their own notebooks, each surely shuffling through a checklist. How well does he know the plays? Does he know each of the 11 players' assignments for each play? How quickly can he explain it?
"They had all eyes on me. I couldn't hesitate," Boutte said. "They tried to intimidate me on that."
Boutte got to scribbling. He drew up several of his favorites, diagramming the "power" and "counter," two basic running plays nearly as old as the game itself. He drew up a third play, too.
"I showed them 'Vince Lombardi,' " he said, referring to another power rushing play. "I think I impressed them with that."
Boutte is one of four former LSU players competing in two college all-star games this Saturday. He joins defensive linemen Tashawn Bower and Lewis Neal at the NFLPA Collegiate Bowl in Carson, California, a suburb of Los Angeles.
Tight end Colin Jeter is competing in the East West Shrine Game in St. Petersburg, Florida.
Regardless of who starts at quarterback for LSU next season, new offensive coordinator Matt …
The actual games are merely for show. They're the exclamation points that end an important week for players, many of whom aren't projected to get drafted.
The week leading up to the game — the scrutinized practices and meetings with scouts — are so much more significant than the 60-minute affairs that'll air on Fox Sports 1 and NFL Network.
"A lot of the focus is more on the practices," Jeter said in an interview Tuesday night from St. Petersburg. "That's when coaches watch you and scouts watch you. They really want to see what you can do and how you can take coaching daily."
By Tuesday night, Jeter had interviewed with NFL scouts from about 15 NFL teams. In his first 24 hours at the site of the NFLPA Collegiate Bowl, Boutte had interviewed with scouts from 12 NFL teams, he said during an interview Monday night.
The Cowboys, Ravens and several others conducted independent interviews with him. The Ravens, Rams and Titans orchestrated that three-on-one style meeting.
Boutte survived.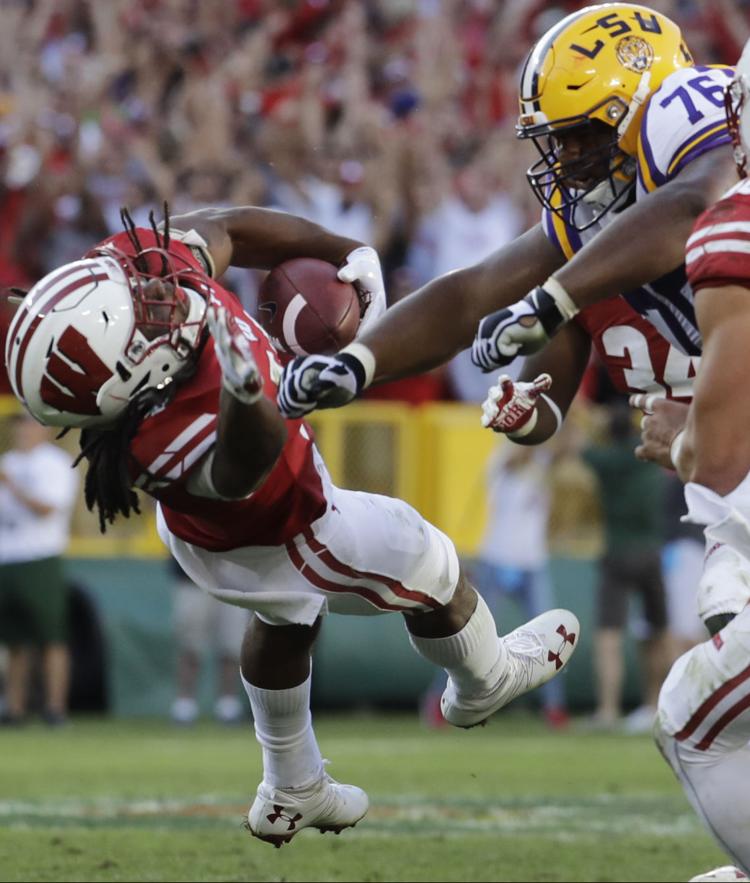 "Most of the interviews, they were trying to get to know me, trying to get my mindset, if I had my head on straight," said Boutte, a New Iberia native and 12-game starter at LSU.
Several scouts inquired about Boutte's personal foul toward the end of LSU's season-opening loss to Wisconsin. Boutte launched a forearm into the facemask of Wisconsin defensive back D'Cota Dixon during Dixon's celebration of a game-sealing interception.
The post-play clothesline move sent Dixon spiraling to the turf. Video of the play went viral, and LSU suspended Boutte for the next game. He called Dixon to apologize for the penalty a day later and maintains that he did not know Dixon had fallen to the ground, thus rendering the play dead.
He told scouts the same.
"I told them it wasn't intentional, just trying to play to the whistle," he said. "I didn't hear the whistle."
Many refer to the Senior Bowl, the preeminent college all-star game, as a "meat market" for college football talent. The same goes for these lower-level events, Boutte said.
Just like the Senior Bowl, players weighed in for the NFLPA Collegiate Bowl on Monday morning in front of note-taking scouts who scanned their near-naked bodies.
"Today we had to strip down to tights. You look around and it's all guys," Boutte said. "They're saying, 'State your name.' They get a good look at you, how your frame is."
Boutte measured at a height of just over 6-foot-4 and weighed 336 pounds. He plans to lose weight by the time LSU's pro day rolls around April 5.
After the all-star game Saturday, he'll return to Baton Rouge to continue training at Traction, a sports performance institute located on Burbank Drive. He's been training with former NFL and LSU center Todd McClure and conditioning with Ryan Clark, a 13-year pro and former LSU safety.
During the opening day of practice in California, Boutte played both guard positions and even got a crack at right tackle. Jeter played some fullback, H-back and, of course, tight end, the position in which he projects at the next level.
"There's very few true 'Y' tight ends in the NFL. That's what they think I can do," said Jeter, who's training this winter with LSU strength coach Tommy Moffitt.
What's a Y tight end?
"Basically," he said, "a tight end who will put his hand in the dirt and block."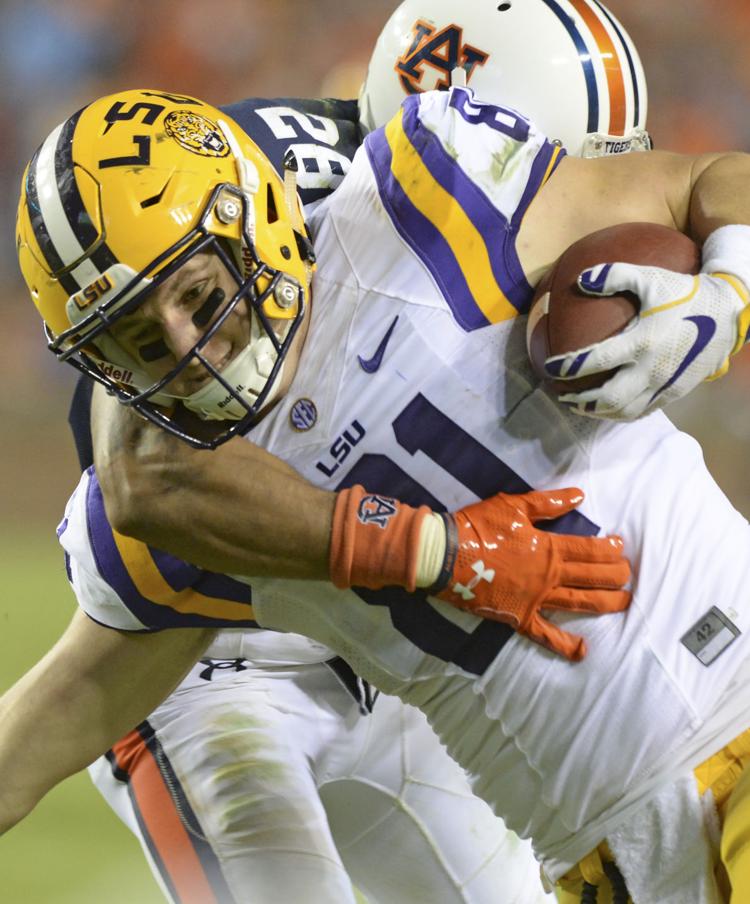 Neal, Bower and Boutte all found themselves on the same flight to Los Angeles after making their connections in Dallas on Sunday night. They were even able to sit together on the plane. While Boutte and Jeter are projected as free agents, Bower and Neal are predicted as late-round picks in the draft, scheduled for April 27-29.
They're all determined to beat the odds and make a 53-man roster.
"I expect myself to make the 53 but then succeed extremely well," Bower said. "You have to hope and pray that you make it, and you've got to work hard for it. If I make it, I'm going to play my part as a rookie. Follow the older guys and learn."
Boutte added: "I've had people doubt me in the past. It's just about proving my point. It's not often that someone can make a dream come true. I'm inches away from that."
---
NFLPA Collegiate Bowl
Kickoff: 3:15 p.m. Saturday
Place: StubHub Center, Carson, California
TV: FS1
Participants from Louisiana schools: WR Chad Williams (Grambling), OL Josh Boutte (LSU), DE Lewis Neal (LSU), LB/DE Tashawn Bower (LSU), QB Ryan Higgins (Louisiana Tech), RB Lenard Tillery (Southern)
East West Shrine Game
Kickoff: 2 p.m. Saturday
Place: Tropicana Field, St. Petersburg, Florida
TV: NFL Network
Participants from Louisiana schools: TE Colin Jeter (LSU), S Xavier Woods (Louisiana Tech), C Cameron Tom (Southern Miss), RB Elijah McGuire (Louisiana-Lafayette), *DB Jeremy Cutrer (Middle Tennessee)
*injured and will not play