This is part of a 10-part series counting down to the start of LSU's preseason camp July 31. One part is being published each day beginning July 21 and running through July 30.
NICKELBACK
Candidates: Fr. Kary Vincent, Jr. Donte Jackson, So. Kristian Fulton, So. Xavier Lewis, Fr. Jontre Kirklin
Scoop: This might be the most wide-open spot on the team, and coordinator Dave Aranda said a freshman (Vincent, Kirklin, etc.) could play a significant role. Lewis started the spring as the No. 1 nickel, but Jackson played the spot toward the end. Several other guys have gotten a peek at the position, too. After the spring game, coach Ed Orgeron cited Vincent, by name, as a player whom he expected to challenge for the nickel spot. 
BUCK (DE/OLB hybrid)
Candidates: Jr. Arden Key, RFr. Ray Thornton, RFr. Andre Anthony, Fr. K'Lavon Chaisson
Scoop: Why would we list this spot as a competitive position when it includes a player who broke the school's sack record last season? It's because Key could miss the opener and, potentially, more games. Thornton and Anthony seemed to rotate at the spot during spring, as their competition began to drop off. Isaiah Washington (academics, now planning to transfer) and Sci Martin (knee) did not complete spring practice. A pair of redshirt freshmen, Anthony and Thornton have zero playing experience but a lot of talent.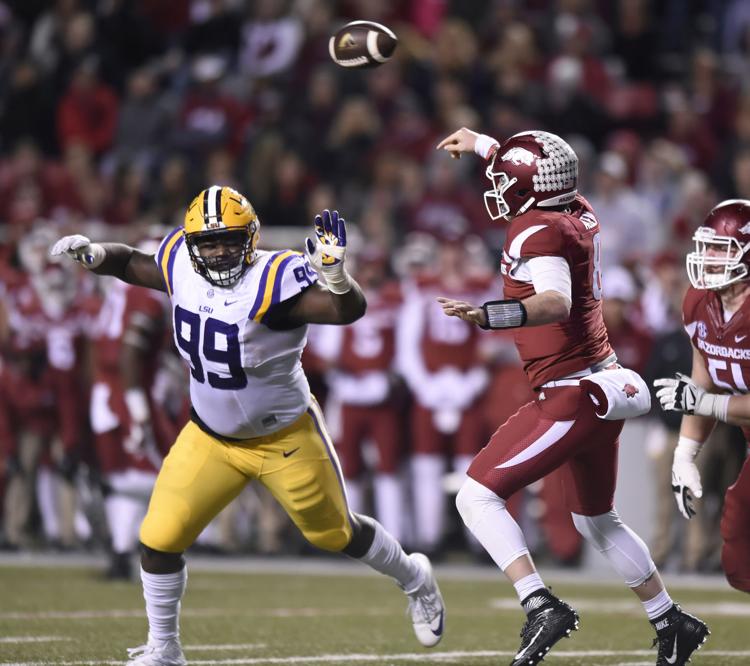 NOSE GUARD
Candidates: Sr. Greg Gilmore, So. Ed Alexander, Fr. Tyler Shelvin
Scoop: Gilmore is expected to be LSU's starter, but that doesn't mean those two young guys won't push him hard and work their way in for significant playing time. Alexander and Shelvin both have bodies fit more for a big 3-4 nose than Gilmore. This will likely be a rotating spot, with each giving the other breathers. One of these trio isn't yet on campus; Shelvin is expected to qualify, Orgeron said, but he may not make it to campus until after the team has started preseason camp. Alexander is a wrecking ball of sorts who got rotation play last season. Expects his snaps to go up.
---
Camp Primers
July 21: Three offensive starting battles
July 22: Three defensive starting battles
July 23: Three defensive rookies you should know
July 24: Three offensive rookies you should know
July 25: Three defensive seniors to count on
July 26: Three offensive seniors to count on
July 27: Three defensive reserves pushing to play
July 28: Three offensive reserves pushing to play
July 29: Strongest and weakest position groups
July 30: Three bold predictions