This is part of a 10-part series counting down to the start of LSU's preseason camp July 31. One part is being published each day from July 21 through July 30.
DE Christian LaCouture
Career numbers: 23 starts, 86 total tackles
Count on 'em: LaCouture is a fifth-year player who missed last season while recovering from a torn ACL he suffered during preseason camp. He's not the most talented lineman, but the 6-foot-5, 300-pounder is a grizzled veteran who has fought in the trenches in the Southeastern Conference. This is set to be his third year as a full-time starter on the line. He's one of a handful of vocal leaders on a squad that lost so much talent and experience from the 2016 team. 
ILB Donnie Alexander
Career numbers: Four starts, 58 total tackles
Count on 'em: As you can see from the career numbers, Alexander is new to the spotlight. He waited for three years as a reserve until replacing the injured Kendell Beckwith late last season. That said, LSU doesn't have much of a choice. The Tigers must count on Alexander at a position in which depth and experience is low. He's expected to start at Mack, one of two inside linebacker positions, playing opposite the Rover, Devin White. Alexander is recovered from April shoulder surgery, coach Ed Orgeron said, and is expected to start camp on Day 1.
NT Greg Gilmore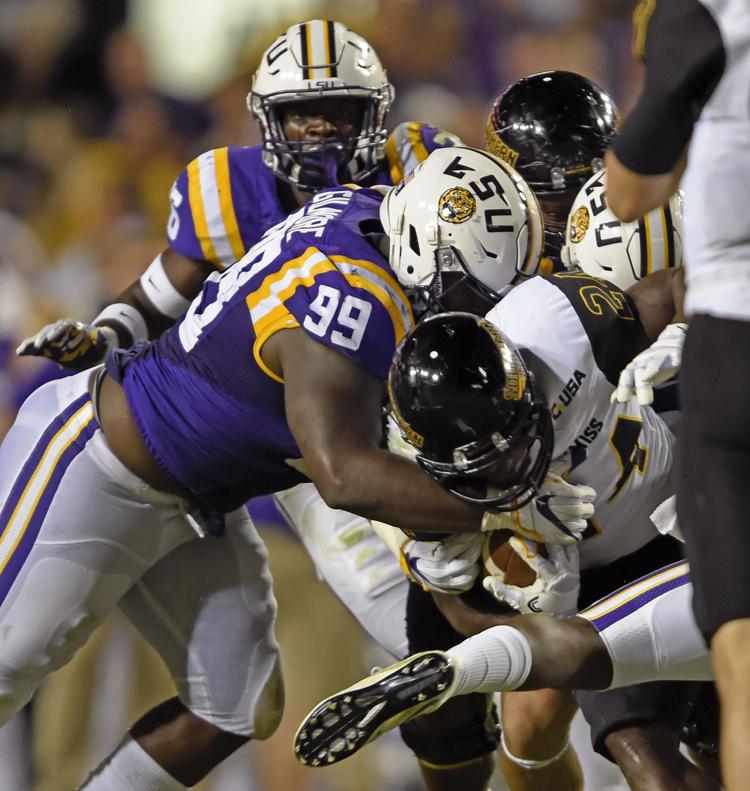 Career numbers: 13 starts, 51 total tackles
Count on 'em: One of Orgeron's favorite coaching slogans regards the importance of the middle of a defense. "You've got to be strong up the middle," he says. That includes each of the three levels: safety, inside linebacker and nose guard. Gilmore represents a big piece of those three. He begins camp poised for his second full year as a starter, and Orgeron hopes to give him more of a break this season. The coach wants to rotate Gilmore, Ed Alexander and, potentially, Tyler Shelvin at the spot. 
---
Camp Primers
July 21: Three offensive starting battles
July 22: Three defensive starting battles
July 25: Three defensive seniors to count on
July 26: Three offensive seniors to count on
July 27: Three defensive reserves pushing to play
July 28: Three offensive reserves pushing to play
July 29: Strongest and weakest position groups
July 30: Three bold predictions