A year after the devastating flood, we wanted to know how the disaster changed people's lives. Some are still struggling, others learned about the importance of family and community, still others could see a silver lining in letting go of just too much stuff.
Can't see the video below? Click here.
Alice Bowers, 55, Baton Rouge
Wife and mother
"It's been mind blowing. I think I did pretty good with it until this past February. I had a full-blown panic attack while shopping. Dan (her husband) had the shutdown at Dow, and he helped when he could, but the day-to-day was on me. … I had to come home and tell my family, 'Mom got broke; you're going to have to cut me some slack. … We got back in to the house in July."
James Hall, 67, Denham Springs 
Retired security guard. Sold home and relocated.
"I think the realization that it's important to depend upon church, family, friends. I couldn't have made it through it without them. I learned that material possessions aren't that important. Your life is what's important, and material possessions can be replaced, but lives can't be. We're learning to do with a lot less."
Mike Grace, 66, Baton Rouge
Insurance account executive
"I think the Lord was telling me I had a lot more stuff than I needed, and that if I had to go replace it, I would spend my money in a different fashion having seen all the stuff that went by the wayside. It just puts it in proper perspective, and you just realize how unimportant those things were that I thought I had to have."
Rebecca Thornhill, 56, Baton Rouge
Accounts payable manager
"The main thing is I'm now living with my mother in her guest room, which is kind of crowded, but I'm grateful that I have the family so close. … It's kind of inconvenient, but I'm still grateful for all the help I got, and I know things could be a lot worse. … They are just starting to work on (my house). I had a lot of trouble getting rid of the mold, and I'm on my fourth contractor. … I'm hoping to be in by Christmas."
Brenda G. Jackson, 61, Baker
Baker city councilwoman for District 5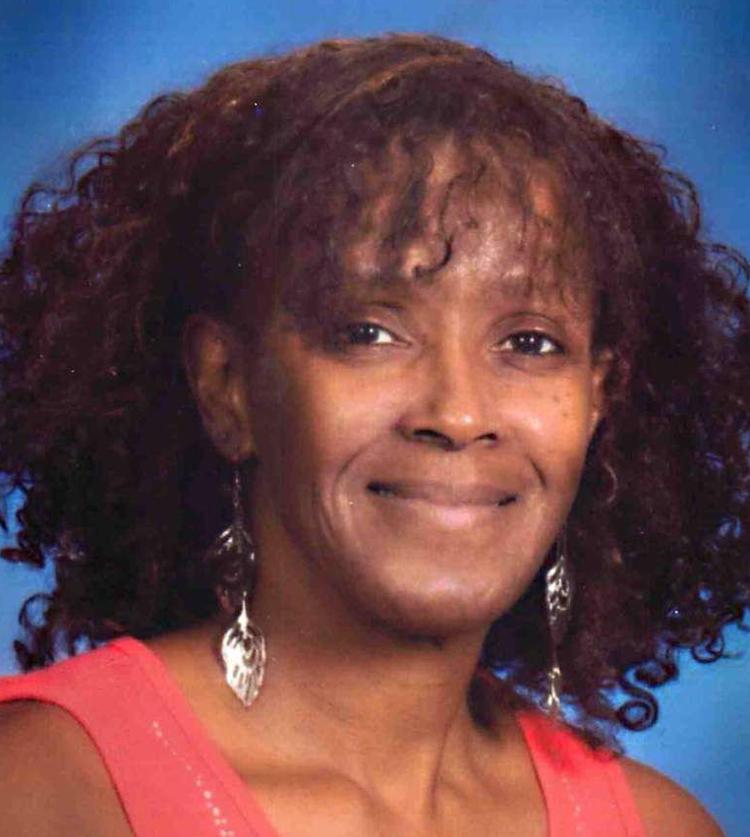 "When the flood occurred, I was helping to serve the people at the Baker Municipal (Center) shelter not knowing that my home was also flooded. But I'm grateful to God, because he realized that he needed a faithful servant to be the voice of the people of Baker. And I know he chose me for such a time as this, and I'm very humbled and grateful, because I know more so than ever God is in control. And don't be too anxious for anything, through prayer and supplication let your requests be known. I am eternally grateful, because I know that I am fulfilling my purpose. To God be the glory."
Jay Avance, 38, Baker
Pastor of First Baptist Church in Baker
The parsongage and parts of the church, not the sanctuary, flooded but have been restored with the help of other churches and Baptist associations.
"It was kind of shocking, because we're here in the middle of Baker, and you don't expect this to be a flood-prone area, and yet the water came down Groom Road. We were the farther extent of it, fortunately, but still yet you don't expect to see that amount of water here in the middle of the city. … 
"A lot of our church family was also affected by the floods, and many of them are now getting back to their homes and getting back to regular life, so we're very thankful for that.
"I guess to say this as how it's affected us is that we understand that God is definitely in control, and he has shown us that even in times of crisis, he has provided and helped us out and we're very thankful for that. And putting these people in place so that they may also be channels of blessing. And we've also seen where the community has come together closer than what it was before the flood.
"So, the positives are that we've seen a community that's grown closer; our church family has grown closer to each other. We've also had many opportunities to serve out in the community. So, from tragedy, what we have is some great things that are happening and some great things that have occurred. And we appreciate that prayers and support of all the folks in our community, but being personally affected, ourselves, we can see now that sometimes you have to go beyond to get help, and God provided that, and it's been a very good blessing."
Christy Jarreau, 50, Watson
State worker
"We basically lost everything we had. I lost all of my antique furniture that I inherited. We lost our vehicles, we lost our camper, and I was close to retirement, and now we're basically starting over. We walked out in waist-deep water. We never thought it would have happened, but it did."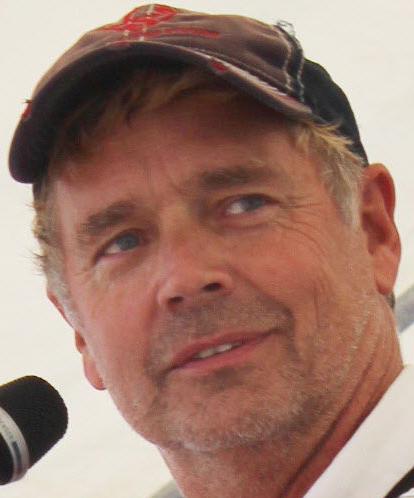 John Schneider, 57, Holden
Actor ("The Haves and the Have Nots"), singer, owner of John Schneider Studios
"The floods of 2016 affected me in every conceivable way. We had to rebuild (after the mid-March floods), and, of course, we made things better, we made things higher, only to have everything destroyed again in August. But, what I learned is that it brings people together. People facing a common adversity seem to come together. … So it made us rebuild, it made us re-evaluate, and it made us better citizens of this wonderful country of ours, and specifically of this wonderful city and parish of ours. … Everybody I know was affected by the flood, or rather, floods, but I think we're better people now, actually, for it."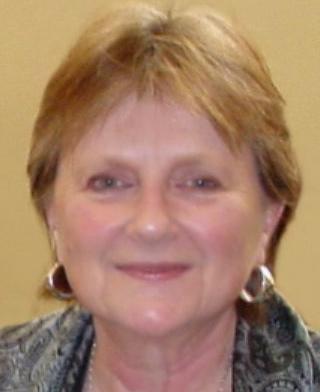 Tika Laudun, 69, Baton Rouge
Senior producer at Louisiana Public Broadcasting
"It's been almost a year since the flood destroyed the bottom 4 feet of our home and the belongings that were at that level. I guess initially, for the past several months, I've been having this feeling of a loss of sense of place. But our loss is nothing compared to what people in Katrina did, who were sitting on their rooftops as their houses were floating down. … If nothing else, I guess, the overall effect of the flood has been a different kind of sense of humility, and humanity, and compassion for others."
Rock, 62, and Missy Rockenbaugh, 60, Baton Rouge
Owners of Kean's the Cleaners
"The cleanup was a mess but really not that bad. The hardest thing was having to move even though we had wonderful places to stay. It was really disorienting to me. … I kept busy dealing our businesses that flooded and that kept my mind off things. I thought I was OK but mind just got overloaded. But I'm an optimist, so really the fact is we have a new house." — Rock Rockenbaugh
"You don't realize how many decisions you have to make — doorknobs, door pulls — it's not just paint colors. Even though shopping for all that can be fun, it's very stressful, especially when you're doing it under duress." — Missy Rockenbaugh
Karen Lynn Robbins, 74, Baton Rouge
Retired schoolteacher
"I learned what good friends I have, especially since three of them took me in a month at a time. It really deepened our friendships. It also ultimately deepened the relationship with my now fiancé. … We became engaged in December." 
Terry Robinson, 51, Baton Rouge
The Advocate copy editor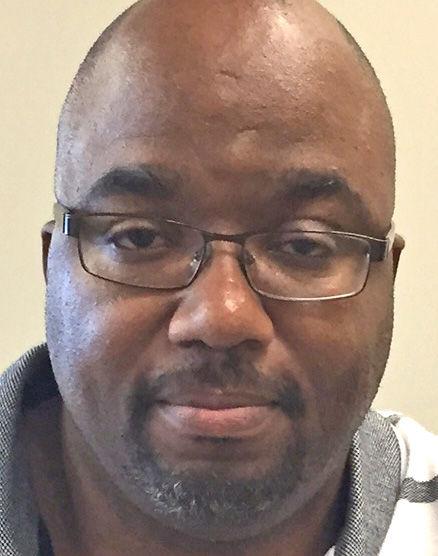 "It was one of the hardest times … we've been through in our lives because we'd never seen anything like this before. We'd never been homeless, so it was kind of hard for us as a family. But through those people helping us and through the support and encouragement of others and through the grace of God, we were able to make it through.
"I know people went on with their lives, but for us, a lot of us who were affected, it's still been pretty hard, because some of us are still not in our homes. We're still going through paperwork. Many of us have been ripped off, and I've heard some horror stories. But, yet, we haven't lost our spirit, and I've always said even after the flood, that we're just grateful that we didn't lose our lives, we didn't lose our health, we didn't lose our spirit, and we're ever grateful for that."
Shanna Forrestall, 45, Los Angeles
Volunteer and spokeswoman for Launch Louisiana flood recovery group
"Well, almost all of my family and most of my best, best friends live in Louisiana, so even though I wasn't there for the flooding, the impact of watching almost everyone I know suffer at the same time was really difficult. And I think it made it extra difficult not being able to be there all the time.
"I live in California now and the most I could come was every few weeks, which I did, for months, but when you can't be there, when you know everyone, everyone is hurting and you feel like no matter what you do it's not enough. … It definitely changed me. It made me more appreciative for what I have, and I just live every day being as grateful as I can be, helping as many people as I can help, and just praying and hoping that all my family and friends can one day be back to the way they were before."
Sgt. Bobby Dillon, 72, Denham Springs
Baliff, Livingston Parish Sheriff's Office
"I rode through the subdivision and I said, 'Dear God, I am not in this alone.' "
Lt. Jennifer Duet, 40, Denham Springs
Juvenile detective, Livingston Parish Sheriff's Office
"With Hurricane Katrina, the water was over the roof of my house and I lost everything. … I told my husband there ain't nothing we can't replace."