New Orleans puts its own distinctive stamp on every art form, and beautiful books — of style and substance — are no exception. Here's a holiday shopping list of happy choices:
"Expressions of Place: The Contemporary Louisiana Landscape," by John Kemp (University Press of Mississippi, $40), is a survey of artistic inspiration. We know we live in a gorgeous place, but this collection of interviews and reproductions from 37 Louisiana artists reminds us of the great variety of our environment. Kemp has included artists from around the state with enlightening brief interviews and a fine selection of their work. These beautiful images remind us of the urgency of protecting our natural surroundings.
"Simon of New Orleans," by Yvonne Spear Perret, photography by Paul Perret (River Road Press, $45), is the story of chef-turned-painter Simon Hardeveld, whose art brings joy to so many Louisianans and collectors beyond the state. The Perrets (mother and son) take a light touch here, and looking at this book is a truly happy experience, with humor and beautiful design, bright color and cheer on every page.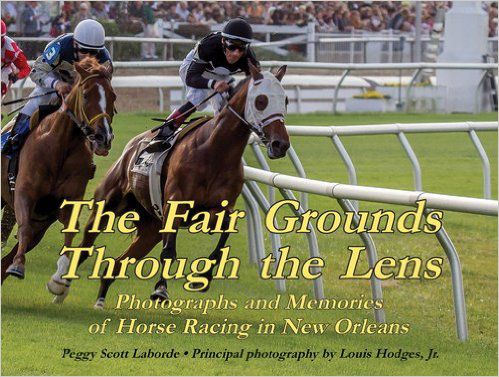 "The Fair Grounds through the Lens: Photographs and Memories of Horse Racing in New Orleans," by Peggy Scott Laborde, principal photography by Louis Hodges Jr. (Pelican Publishing, $34.95). Drawing from Laborde's documentary on the same subject, this charming scrapbook-style volume tells tales of horses, trainers, owners and great racetrack characters, as well as one of the great New Orleans landmarks. The Fair Grounds is a celebratory site for so many great occasions — from Derby Day to Thanksgiving to the New Orleans Jazz and Heritage Festival.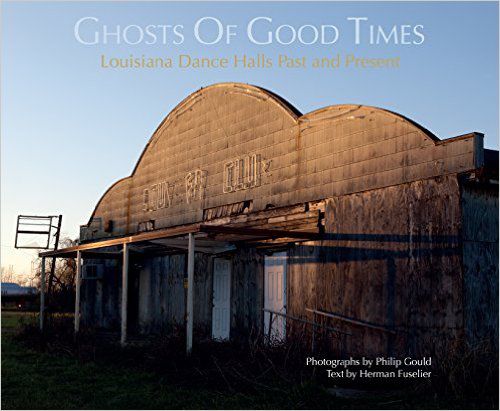 "Ghosts of Good Times: Louisiana Dance Halls Past and Present," photographs by Philip Gould, text by Herman Fuselier (University of Louisiana at Lafayette Press, $29.95), is a book that sets your toes tapping.  Veteran photographer Gould visited one of these dance halls on his first night in Louisiana and he's been chronicling the culture ever since. From zydeco to soul and rhythm and blues and Cajun, he and Fuselier (along with some special guest writers) remember places from the past and rejoice in the dancing culture of the present.
"A Life in Jazz," by Danny Barker, edited by Alyn Shipton, with a new introduction by Gwen Thompkins (The Historic New Orleans Collection, $39.95). This 30th anniversary edition of the autobiography of one of New Orleans' most beloved jazzmen is fresh and gorgeous, the third in the historic collection's Louisiana Musicians Biographies series, with great archival photography, revision by its original editor, as well as the collection's Molly Reid, and an illuminating introduction by Thompkins, host of WWNO's "Music Inside Out." Barker — and his amazing role in the long history of jazz — come to life in this autobiography.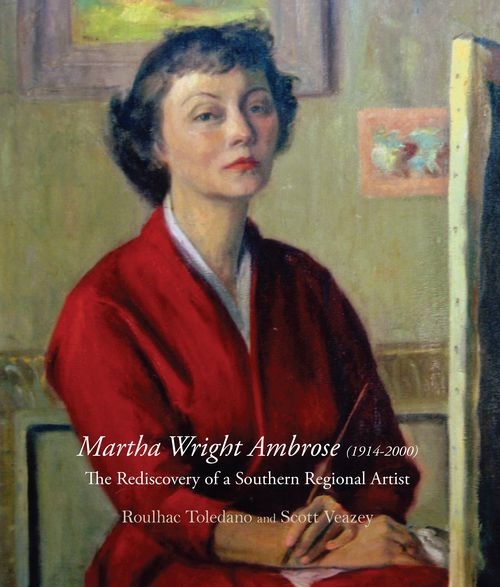 "Martha Wright Ambrose (1914-2000) The Rediscovery of a Southern Woman Artist," by Roulhac Toledano and Scott Veazey (University of Louisiana at Lafayette Press, $30), is a treasure of a book. Ambrose, born in Guatemala and important in French Quarter circles of the McCrady School and the Arts and Crafts Club, is a fascinating character, an independent woman who loved her art and loved collecting animals. Veazey, who owns many of the paintings in this book, knew her as a child and writes of her with affection; Toledano brings her vast knowledge of Louisiana art to bear on her life and work.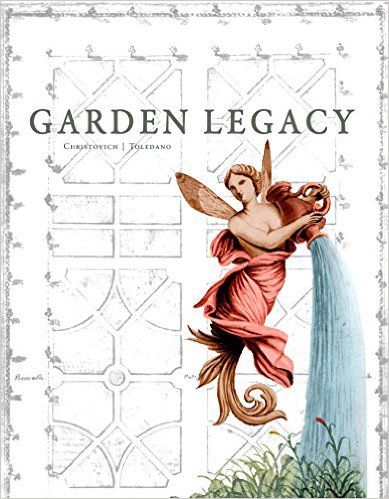 "Garden Legacy," by Mary Louise Mossy Christovich and Roulhac Bunkley Toledano (The Historic New Orleans Collection, $49.95), is itself a garden of delights, with lavish illustrations including maps, botanical prints, and architectural plans, many from the city's Notarial Archives. The authors trace gardening in New Orleans back to the French tradition and enhance our understanding of architecture and city planning, as well, in one of the most beautiful books of the year. Available at The Historic New Orleans Collection shop Dec. 20 and in local shops soon after.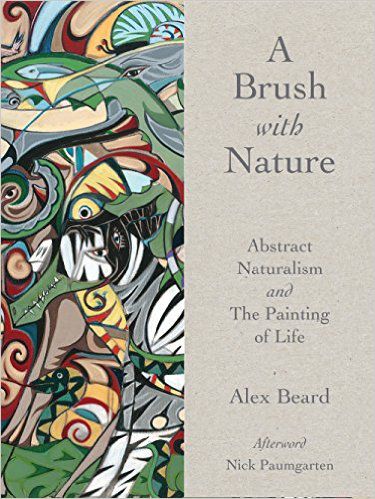 "A Brush with Nature: Abstract Naturalism and the Painting of Life," by Alex Beard, afterword by Nick Paumgarten (Glitterati, $75), is a record of 25 years of painting by the artist who has chosen New Orleans as his adopted home. Beard describes how he came to his distinctive style of painting, and New Yorker writer Paumgarten's essay gives us a glimpse into Beard's remarkable life as he traveled the world, fell in love with Africa, devoted himself to art and conservation, and made a personal and professional life in New Orleans. Beard is also a beloved creator of children's books.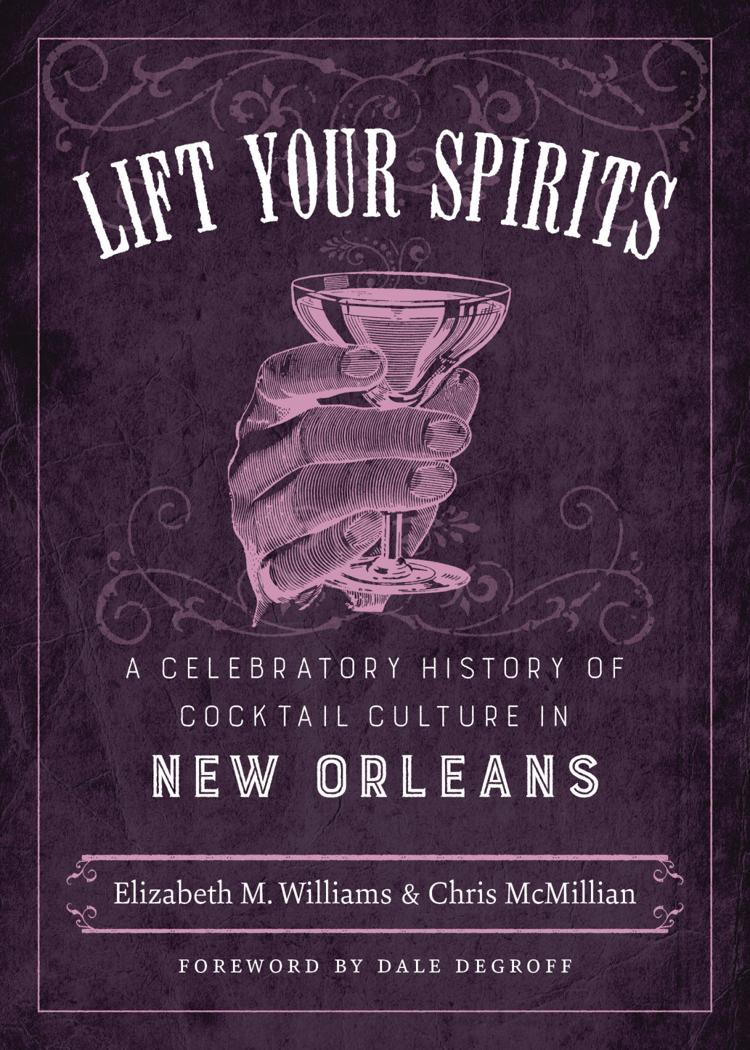 "Lift Your Spirits: A Celebratory History of the Cocktail Culture of New Orleans," by Elizabeth M. Williams and Chris McMillian, foreword by Dale DeGroff (LSU Press, $22.50), is my favorite stocking stuffer this season, or you might pair it with a bottle of something special for a more memorable gift. Whenever we raise a glass in New Orleans, we're part of a long tradition; this charming book makes sure we remember that.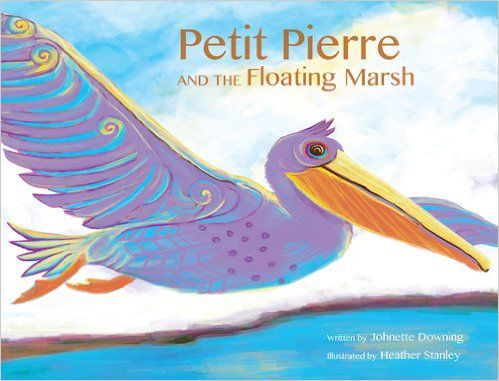 "Petit Pierre and the Floating Marsh," by Johnette Downing, illustrated by Heather Stanley (Pelican Publishing, $16.95), is perfect for the young picture book crowd. The veteran children's musician/author has teamed up with The Audubon Institute and the New Orleans Pelicans for a sweet tale of home that also educates readers about the creatures who live in our disappearing wetland. Proceeds support wetland education programming.
Susan Larson is the host of "The Reading Life" on WWNO-FM and the author of "The Booklover's Guide to New Orleans."