Some restaurants are born from family tradition, others are drawn up to fill a market niche. Johnny Sánchez, the contemporary Mexican restaurant from chefs John Besh and Aarón Sánchez that opened Thursday in the CBD, is the product of both impulses united by one critical X factor.
That's the friendship forged between the two men. It's one that first took root under the glare of food TV competition, later burned in on a cross-country circuit of culinary events and deepened as the two high-profile chefs spent time together off the clock — traveling abroad, cooking for one another's families and blowing off steam in the woods and waterways of Louisiana.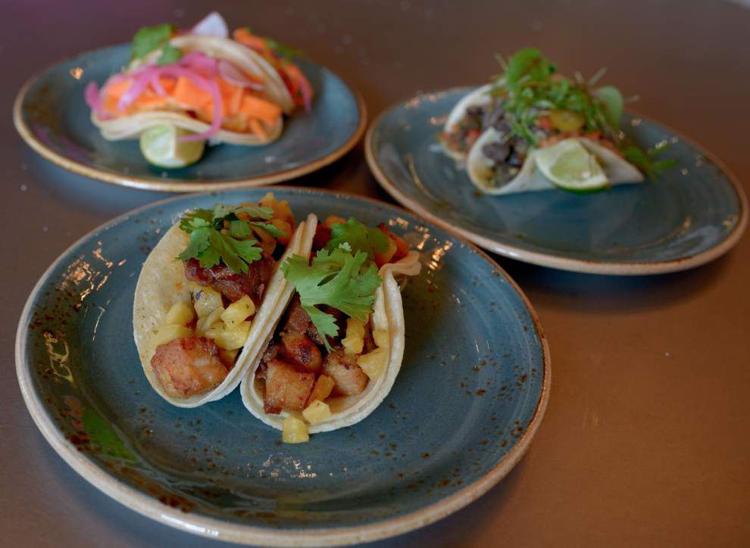 "We get together, we cook, we eat; eventually the taco became this medium for us," said Besh. "We wanted to do something that brought that to people here."
This new Johnny Sánchez is the second collaboration between the two chefs. In August, they opened a Johnny Sánchez in Baltimore, a much larger restaurant developed as part of that city's new Horseshoe Casino.
The chefs already operate multiple restaurants, each has several cookbooks to his credit, and they are both darlings of national TV food programs, with Besh hosting his own cooking series and appearing frequently as a judge on reality shows and Sánchez currently co-hosting the Food Network's "Chopped" and "Heat Seekers" series.
Neither chef particularly needs the star power of the other to start another restaurant. They each say that's exactly why they wanted to work together on Johnny Sánchez.
"This isn't about one guy or the other," said Sánchez. "It's the cooking I grew up with, but John brings the tools and refinement that I really wasn't schooled in. How great is it to have a friend you can learn from every day?"
From opponents to amigos
The two chefs have a long history together, and one that predates their culinary fame. Sánchez's mother, Zarela Martinez, is a cookbook author and restaurateur widely praised for introducing a new generation of Americans to traditional Mexican cooking, starting in the 1980s. New Orleans chef Paul Prudhomme was an early advocate of her cooking, and when Sánchez was still a teenager his mother sent him from their home in New York to work under Prudhomme at his K-Paul's Louisiana Kitchen.
At the time, Besh was working at La Provence, the French restaurant in Lacombe he would later buy, and this is when the two young men first crossed paths. By 2007 they were each on the rise as star chefs when they met again as opponents on the Food Network's "Next Iron Chef" series, a highly-theatrical throw down of culinary chops.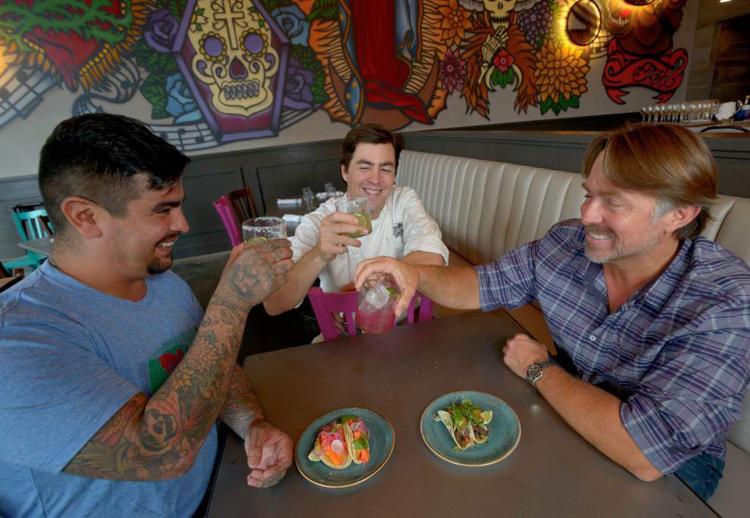 "From our first battle, we were trash talking each other pretty hard," Besh recalled, seated next to Sánchez for an interview at their new restaurant. "We had that old connection from New Orleans, and we kind of riffed on that."
"That cemented the bond," Sánchez added. "I appreciated that he could bring intensity and humor to it at the same time. That's how it's been. We're competitive, but there's not an ego thing. We push each other."
Away from the Food Network studios, the two struck up a friendship that carried across the many food events and fundraisers where they cook or volunteer their time throughout the year.
"The busier you are, the less friends you have. It's sad but it happens," said Sánchez. "So one of the reasons we do these events is to hang with our friends. When you're looking at events to travel to, you're planning on the ones where you'll see your friends in the business."
While Sánchez first made his name for Nuevo Latino cuisine, with modern reads on flavors ranging broadly across Latin America, he later zeroed in on traditional Mexican cooking, precisely the type his mother had championed.
"At first I was too close to that," Sánchez said. "I needed to do something to distinguish myself from it. But then you come back to it, you come back home to what you know and love."
That's also the type of cooking the two chefs gravitated toward while hanging out together away from work, and eventually they decided this was a cuisine New Orleans restaurant customers were primed to explore.
"This is about taking what's in Aaron's head, and what's in here," Besh said, clasping his hand over Sánchez's chest, "and attaching it to a system that we can replicate and interpret for people every day."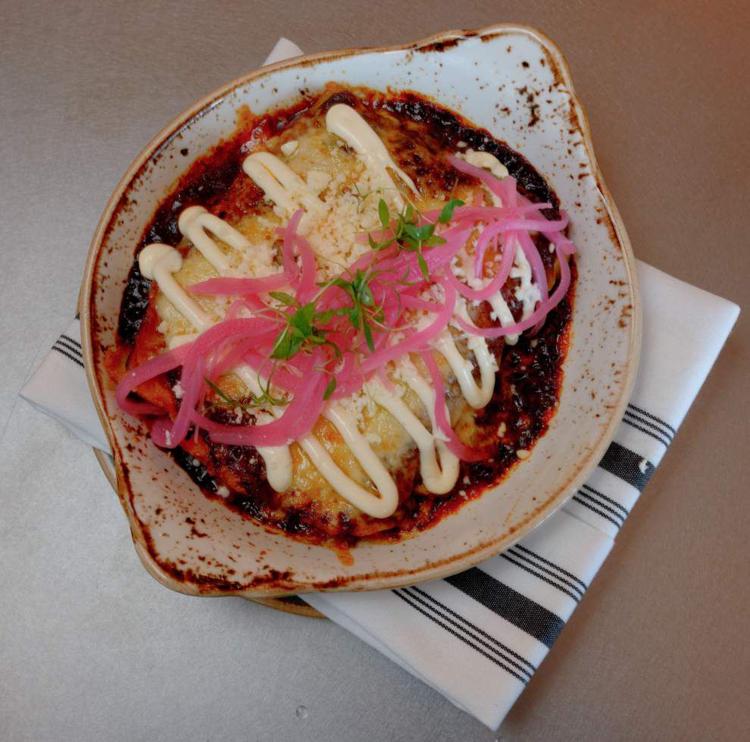 Johnny Sánchez arrives when New Orleans is seeing a rising tide of taquerias, part of a trend underway across the country for more Mexican food. But it is easily the most ambitious addition locally. It carries colorfully across a window-lined Poydras Street address, formerly home to the restaurant Ste. Marie, with a prominent bar and a mural mimicking Sánchez's own ample supply of tattoos. The kitchen is led by Miles Landrem, previously a sous chef at Besh's flagship August, who earlier this year went on an extended eating tour of Mexican cities and regions to see the cuisine as it's practiced on its home turf.
"It's a totally different world," Landrem said of the experience. "And it makes you realize how much of what we think is Mexican food here is so Americanized. People there use what's available locally and build these flavors with it."
While the Johnny Sánchez menu has some familiar starting points, nothing is predictable. Quesadillas are stuffed with squash blossoms and mole-soaked enchiladas enclose braised lambs' neck meat. Sopes, or cup-shaped masa cakes, are filled with barbacoa and topped with dabs of beef marrow spooned from the bone. And silver dollar-sized tostadas are stacked with seared yellowtail and bright bursts of passion fruit seeds. A lot of it is finger food, and most of it is suitable for sharing — qualities that Besh said go back to the social settings at events, on the road and at the hunting camp where he and Sánchez first hatched the restaurant idea.
"The truth is, I'm still wrapping my head around it," said Besh. "It's exciting because it's an exploration and we don't always know the answer yet."
Follow Ian McNulty on Twitter @IanMcNultyNOLA.