After six years spent running the Old Marquer Theatre (formerly the Shadowbox Theatre), which closed earlier this year after losing its lease, Richard Mayer returns to the New Orleans theater scene as manager of the brand new Valiant Theatre and Lounge.
The Valiant, located on St. Claude Avenue in the Old Arabi neighborhood of St. Bernard Parish, is less than a 10-minute drive from the Old Marquer's former Bywater location, but Mayer recognizes that some audiences might consider this stretch of St. Claude unfamiliar territory.
"It still feels like New Orleans," Mayer said. "I'm 100 feet over the parish line. If I were more athletic, I'd tell people that I could throw a stone and hit it."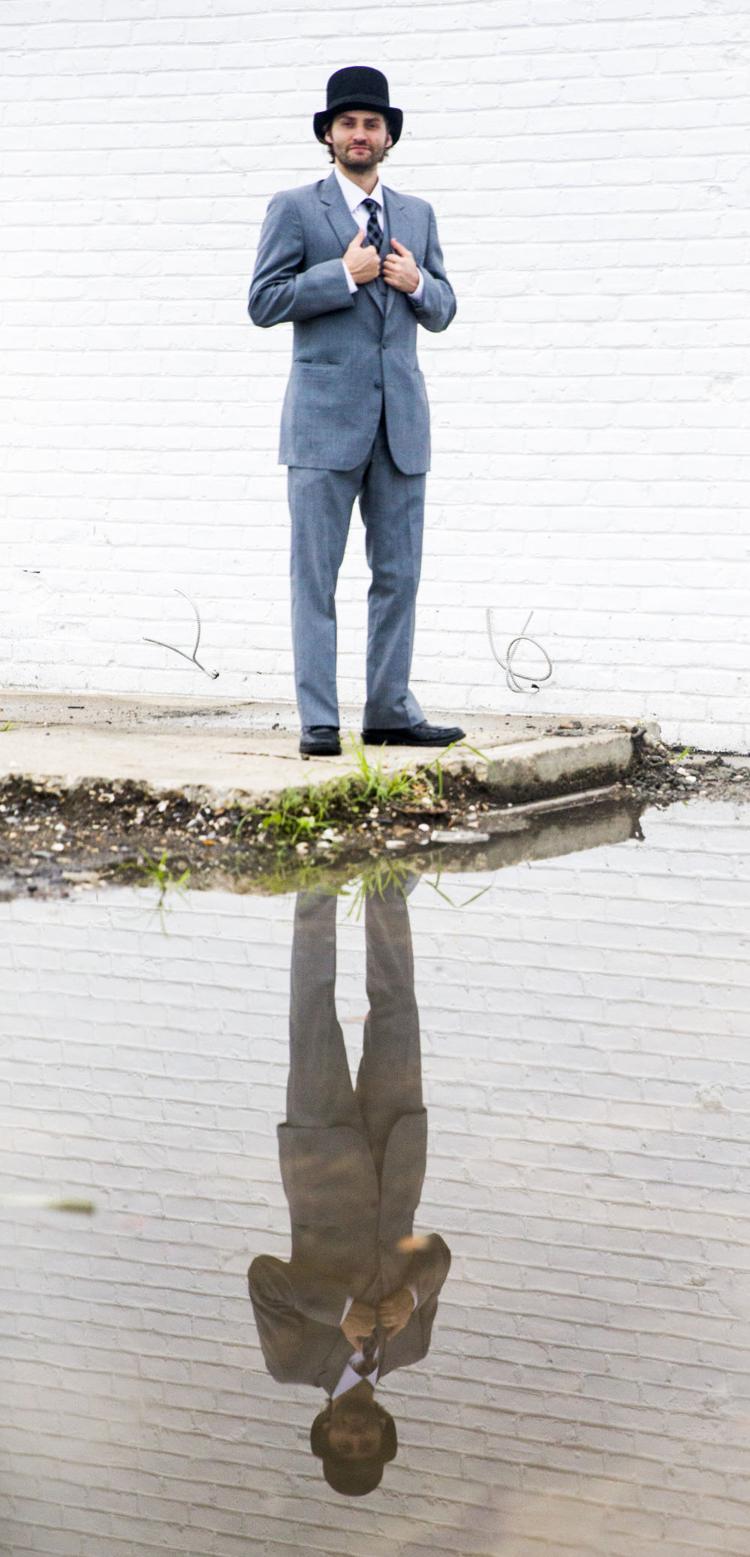 The Valiant kicks off its inaugural season with the regional premiere of "boom" by Peter Sinn Nachtrieb, an American playwright whose star is on the rise (local audiences might remember Southern Rep's rolling world premiere of Nachtrieb's "The Totalitarians" in 2014).
Produced by Rockfire Theatre Co. and running Sept. 15-24, "boom" is a dark comedy about two students whose no-strings-attached encounter in the basement of a campus building is interrupted by a global catastrophe.
"It's about the apocalypse," Mayer said. "It's about what happens after the world ends, and you're dealing with these little human interactions and relationships."
Mayer said the intimate three-character play is an ideal show to "really break the theater in without pushing it to its extreme limits," though larger-scale productions are definitely on the horizon.
Because Mayer was able to have a hand in the design of the theater space at the Valiant (as opposed to the Old Marquer, which was a renovated corner store), he believes the building will be able to accommodate a larger variety of work.
The 114-seat theater includes full light and sound capabilities, a trap door on the stage that leads backstage and aerialist rigging for burlesque and circus arts performances.
"It's just going to blow the old space out of the water, technically, with what we can do," Mayer said. "We got everything we could possibly want."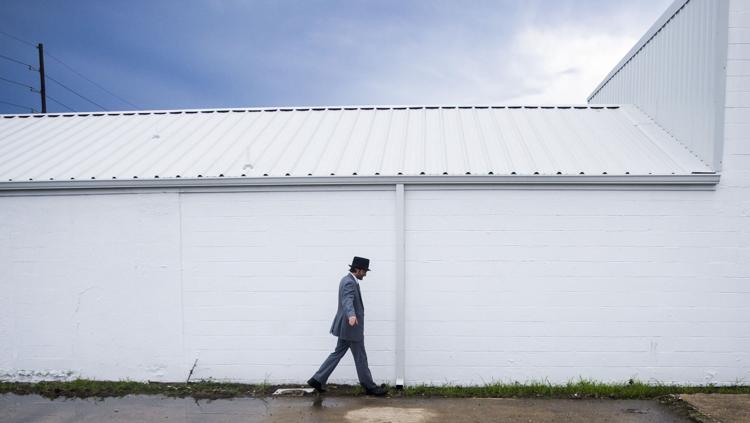 Mayer hopes to host shows every Thursday through Friday, filling in gaps between mainstage shows with burlesque, comedy and even performance festivals, like the 3-day NOLA Nerdlesque festival in November, an event that celebrates nerd-and-geek pop culture
The lounge will be open daily, operating as a full time neighborhood bar with live music, drink specials, and more. Mayer said the vibe will be "a little bit upscale" compared to the St. Claude dive bars on the other side of the industrial canal bridge but still comfortable and affordable enough to cater to regulars.
The opening of the Valiant Theatre and Lounge is the next phase of development in the burgeoning Old Arabi Cultural Arts District. The theater is part of a two-block stretch of land being developed by the Meraux Foundation, a charitable organization dedicated to the betterment of St. Bernard Parish, in partnership with artists Mitchell Gaudet and Erica Larkin Gaudet. The Valiant joins Studio Arabi, a studio and gallery space, and the Gaudet's Studio Inferno, which they relocated from the Bywater in 2014.
"We've got tons of art spaces, we've got a bunch of really great bars, and there's a bunch of awesome restaurants," Mayer said. "There's tons of — you could almost call them New Orleans expatriates, who've been priced out of the Marigny and Bywater, and they find Holy Cross and Arabi very nice, very friendly and very affordable."
"I think in just a couple of months, the boundary that people have about the Industrial Canal, it's going to be a thing of the past. People are going to realize what's going down here."
Valiant Theatre: 2016 season
"boom": Sept. 15-24
When Jo and Jules meet up for a romantic rendezvous, things take a turn for the weird when a global catastrophe threatens to wipe out mankind. Rockfire Theatre Company presents the regional premiere of this 2008 play from Peter Sinn Nachtrieb.
"Toxic Avenger: The Musical": Oct. 13-31
See 'Em On Stage, the production company that takes on camp and cult classics (like the recent rock opera "Lizzie" about axe-murder Lizzie Borden), returns with this work by Joe DiPietro based on the classic film about a man who gets super powers after being exposed to toxic waste.
"Little Shop of Horrors": Nov. 17-20
The popular musical about Seymour and his man-eating plant gets a local production from The Company: A St. Bernard Community Theatre.
"The Santaland Diaries": December, dates TBA
Based on the work of David Sedaris and adapted for the stage by Joe Mantello, this holiday show recounts Sedaris' real-life experience working as an elf at Macy's Santaland in New York. Rockfire Theatre reprises this popular show that played at the Old Marquer in 2015.