In late 1993, barely three months before he died of cancer, jazz guitarist, songwriter and all-around raconteur Danny Barker arrived at a Warehouse District studio for a photo shoot. He wore a boldly patterned sport coat, striped dress shirt and pinstripe slacks.
But after snapping a few frames, photographer Craig Dietz suggested Barker strip down to his sleeveless T-shirt and pose in a black leather jacket.
The 84-year-old musician wasn't necessarily keen on the idea. But as usual, he rolled with it, in the interest of keeping his audience happy.
Thus, Barker appeared on the cover of OffBeat magazine's January 1994 issue in a biker jacket, his classic Gibson guitar in hand, with the tagline "Still Rockin' After All These Years."
The episode was just another twist late in Barker's remarkable life and career, which encompassed six decades on the front lines of jazz in New Orleans and New York. He had documented his experiences in a 1986 autobiography, "A Life in Jazz," which, by the time of his death in March 1994, was out of print and difficult to find.
But 30 years after its initial publication, "A Life in Jazz" has been reborn. The Historic New Orleans Collection has released a glossy new expanded edition, lavishly illustrated with more than 100 historic photographs.
"A Life in Jazz" is the third volume in the collection's Louisiana Musicians Biography Series. It follows the 2010 release of "Unfinished Blues: Memories of a New Orleans Music Man," by producer/musician Harold Battiste Jr. and Karen Celestan, and Ben Sandmel's 2012 biography "Ernie K-Doe: The R&B Emperor of New Orleans."
Like those previous volumes, the new "A Life in Jazz" illuminates the words and stories of a uniquely talented New Orleanian.
Stories to tell
"Danny Barker was a rarity," said Molly Reid, the Historic New Orleans Collection editor who oversaw the reissue. "He had stories to tell, not simply about his own life but rather the worlds he traversed as a musician, black man, New Orleanian and New Yorker. His tales in 'A Life in Jazz' are both straightforward and meandering, amusing and dead serious, light and deep with subtext."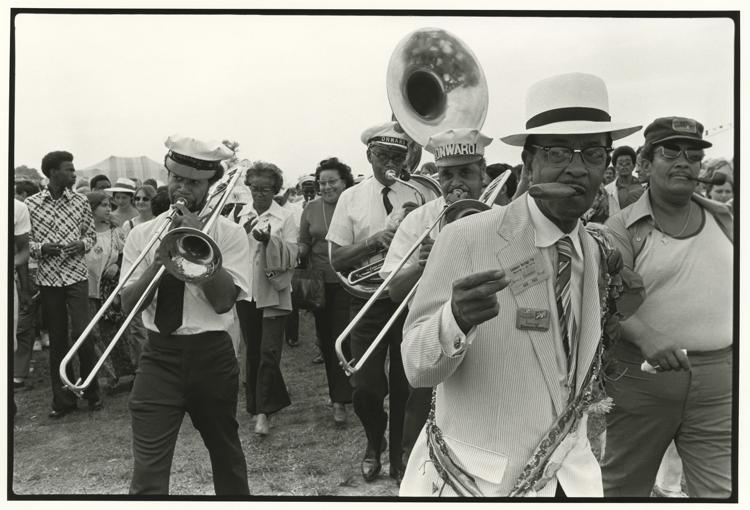 Born in New Orleans in 1909, Barker was barely in his teens when he quit shining shoes in favor of a far more lucrative venture: forming a "spasm band" called the Boozan Kings to perform in taverns for tips. He played a banjo ukulele given to him by an aunt.
Music became his profession. By 1930, he had married Blue Lu Barker, a blues singer. The couple moved to New York City and reveled in the Jazz Age.
He gigged all over Manhattan before hitting the road with Cab Calloway's famed swing orchestra in the late 1930s. He also recorded, performed and/or toured with Jelly Roll Morton, Louis Armstrong, Charlie Parker, Billie Holiday, Dizzy Gillespie and Sidney Bechet, among many others. By some estimations, he appeared on at least 1,000 recordings.
He liked risqué jokes and songs, such as "Stick It Where You Stuck It Last Night" and "Don't You Feel My Leg," which Blue Lu sang on a hit Decca Records recording released as "Don't You Make Me High" in 1938.
Fifty years later, Barker wrote "Palm Court Strut," with the refrain, "Do the Palm Court Strut/ Shake your butt/ Shake it to the left, shake it to the right/ Shake it to the one that you love all night."
An ensemble player
Such lyrics aside, he was modest in his demeanor and craft. He was never a star or soloist. He was an ensemble player, a tradesman whose job was to help orchestras and combos swing.
His allegiance was to rhythms conducive to dancing. He bore witness to the birth of bebop, but he had no interest in playing such adventurous music himself.
In her introduction to the new reissue, Gwen Thompkins, host of the local public radio show "Music Inside Out," notes that Barker spent eight years in Calloway's orchestra without taking a single guitar solo.
He left Calloway's employ in 1946, tired of touring and mad about a $20 fine Calloway imposed on him for being late to a gig.
He moved back to New Orleans in 1965 and took a job at a jazz museum. Recognizing that the New Orleans brass band tradition was in danger of dying out, he founded the Fairview Baptist Church Christian Band in 1970 and stocked it with young musicians from his neighborhood.
Fairview schooled a new generation in the ways of New Orleans jazz. Its alumni include members of the Dirty Dozen Brass Band, trumpeters Leroy Jones and Gregg Stafford, clarinetist Michael White, drummer Herlin Riley, trombonist Lucien Barbarin, tuba player Kirk Joseph and the late Anthony "Tuba Fats" Lacen.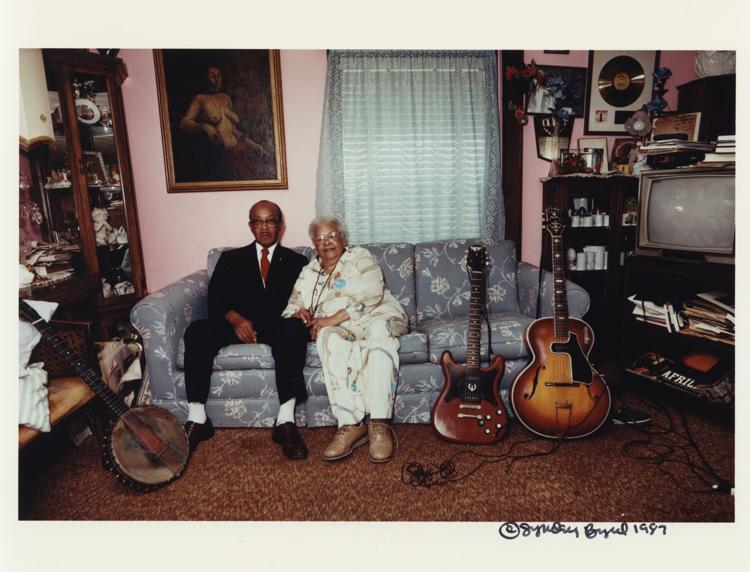 Contributing guitar, banjo or his own understated voice, he recorded or performed with the Onward and Dirty Dozen brass bands, Wynton Marsalis, Kermit Ruffins, Dr. John and his own band, the New Orleans Rhythm Kings.
Historian of jazz
Direct musical contributions aside, Barker was also a dedicated jazz historian. As far back as the 1940s, he made a point of interviewing his predecessors, musicians from jazz's first generation, to document their stories.
"Because white critics and non-musicians dominated the jazz press, Barker felt strongly that musicians, especially those of color, should be able to tell their own stories and contribute to the cultural conversation," Reid said.
He was a keen observer and dedicated chronicler of scenes he witnessed and stories he heard. Oral history, narrative, folklore, gossip — all are part of his voluminous writing. His tales are rooted in jazz but informed by the harsh realities of early and mid-20th century life as a man of Creole descent.
Like his personality, Barker's writing was matter-of-fact and unperturbed, infused with a mischievous wit. He didn't mind tweaking sensibilities, or getting a rise out of readers, as evidenced by such observations as, "Any black woman with the last name Smith, especially if she was big, fat and Baptist, could automatically sing the blues."
He tried for years to find a publisher for his work, even as his tales informed other writers' magazines articles and books. He reworked essays multiple times, honing the prose.
Finally, Trevor Richards, a British-born jazz drummer who moved to New Orleans in the 1960s, introduced Barker to Alyn Shipton, a British jazz enthusiast, music historian and BBC Radio host.
Shipton helped Barker to edit and shape his writings into a publishable manuscript. "A Life in Jazz" was first released in England by Oxford University Press in 1986. A second book culled from Barker's writings, "Buddy Bolden and the Last Days of Storyville," was published posthumously in 1998.
Eleven years after Barker's death, many more boxes of his unpublished writings and memorabilia, which were stored in his former Sere Street home, were lost to Hurricane Katrina's floodwaters.
But Barker's legacy is in no danger of disappearing. In late 2015, New Orleans-based GHB Records released "Danny Barker: New Orleans Jazz Man and Raconteur," a double-CD, 34-song retrospective of recordings from the 1940s to the 1980s. He is the inspiration for the fledgling Danny Barker Banjo and Guitar Festival, the third edition of which is slated for Jan. 15-17, 2017, at various venues around New Orleans.
And with the new edition of "A Life in Jazz," his life is once again illuminated for all to see. The Historic New Orleans Collection, said Reid, "wants to help return Barker's unique voice, cool and confident style, sly humor and wisdom gained through the ages to the forefront of today's conversation."