The '60s were a defining decade — a time of social change, often at the price of violence and civil unrest, the beginning of identity politics and an abundance of artistic ferment.
This weekend, Dillard University hosts Black Arts Movement 2016, a conference to celebrate and examine the legacy and the future of the Black Arts Movement, begun in that tumultuous period following the death of Malcolm X, a time when African-American artists came together to forge a way toward the future.
The movement took hold in New Orleans through the work of Tom Dent, one of the founders of New York's influential Umbra Workshop, and John C. O'Neal, who collaborated on the Free Southern Theatre. The legacy of the Black Arts Movement continues in contemporary work by such well-known scholars as Jerry Ward, Mona Lisa Saloy, Kalamu ya Salaam and younger artists such as Kelly Harris-DeBerry and Kasimu Harris, to name only a few.
Message still resonates
Haki Madhubuti is one of the leading lights of the Black Arts Movement, author of nearly 30 books, teacher, activist and founder of Third World Press, which began in 1967 and today is the largest black-owned independent publishing company in the United States, headquartered in Chicago.
He will give the keynote address Friday focusing on writers who have inspired him — Gwendolyn Brooks, Dudley Randall, Margaret Burroughs and Hoyt Fuller.
"Most of us who were young at that time were involved in that struggle," Madhubuti said. "As writers, artists, poets and musicians, we felt essentially that it was our time in the sun. What we learned when we began was that we needed to redefine ourselves. We had to most certainly agree on the question asked of us: 'Who am I in the context of this body, this trouble, this culture? Who am I in terms of where we are going as a people?'
"My position is that if you do not know who you are, anyone can name you and they will. We ceased to be Negroes, we began to be black people, African-Americans, people of African ancestry."
Madhubuti's great mentor was the Pulitzer-Prize winning poet Gwendolyn Brooks.
"Brooks' religion was kindness, empathy and compassion and to use your art form in order to develop young people," he said, and he has followed that credo.
"Art works. Art allows us to go beyond our circumstances," Madhubuti said of the epidemic of gun violence. "If these young black men understood themselves in the culture and loved themselves, they would know you don't kill yourself, nor do you kill people who look like you."
The Magic of Juju
Local activist, writer, teacher and publisher Kalamu ya Salaam will have a book from Third World Press, "Magic of Juju: An Appreciation of the Black Arts Movement," debut at the conference.
"It became the largest literary movement in the history of the United States," he said, citing publications like the Negro Digest and Black World, which had a circulation of 100,000.
"No other literary movement had had that reach. And the Black Arts Movement was the prime example for subsequent movements, some of which we now call identity politics. When you talk about the women's movement, the LGBTQ movement, the cowboy poetry movement (joking), this was the model. Which can be a good thing or a limiting thing."
Ya Salaam attributes much of New Orleans' importance in the movement to Tom Dent, poet, playwright ("Ritual Murder") and civil rights chronicler ("Southern Journey: a Return to the Civil Rights Movement"). He is editing "A Tom Dent Reader," forthcoming from the University of New Orleans Press.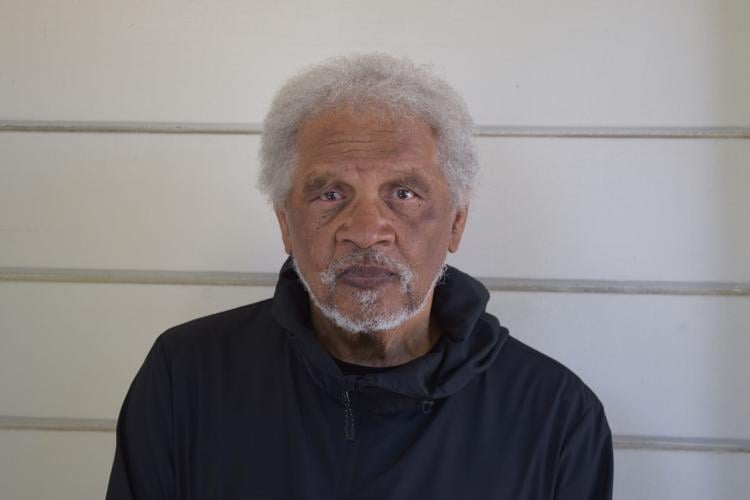 'The cradle of African-American culture'
Ishmael Reed goes way back with many of the writers here. The author of more than 30 books, MacArthur genius grant recipient, professor emeritus at the University of California at Berkeley, he is the founder of the Before Columbus Foundation, which presents the American Book Awards.
New Orleans has long been a presence in his books, including "Mumbo Jumbo" and "The Last Days of Louisiana Red." The title essay in his collection, "Shrovetide In Old New Orleans," recounts a remarkable visit to the city during Mardi Gras in the '70s. His experiences include encounters with Kalamu ya Salaam, Tom Dent, Toni Morrison and Toni Cade Bambara.
"You could say that, to many people, New Orleans is sort of like the cradle of black culture, because you had Louis Armstrong and so many people like that," Reed said, citing his own rewarding collaborations with Allen Toussaint (who performed for the American Book Awards) and Leo Nocentelli. "I'm connected to New Orleans. Though some might call me an outside agitator.
"The Black Arts Movement led to the populist democratic notion about poetry and arts that we find today. Arts and culture are not the preserve of the elite … Writers can educate each other, and one would hope this would affect the way people of different backgrounds come together in everyday life."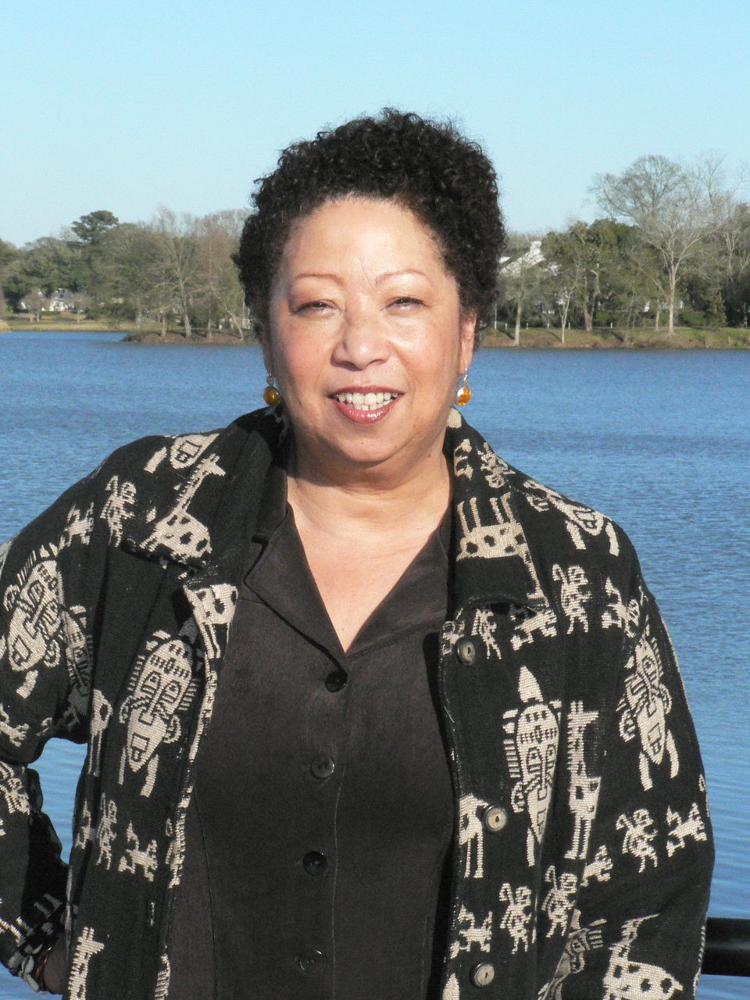 'The language of the people' 
Poet Mona Lisa Saloy, head of creative writing at Dillard, sees encountering writers like Reed and Madhubuti as a tremendous opportunity for the New Orleans community. She and Kalamu ya Salaam will host the opening night of performance, and she is busy preparing her students intellectually for the writers they will meet this weekend.
"We want to celebrate the contributions of the Black Arts Movement," she said. "We want to invite the scholars in their genius and greatness, to challenge us once again. And we want to introduce this magnificent era in American literature to another generation. Without them, rap would not exist, so much would not exist. They spoke the language of the people into literature."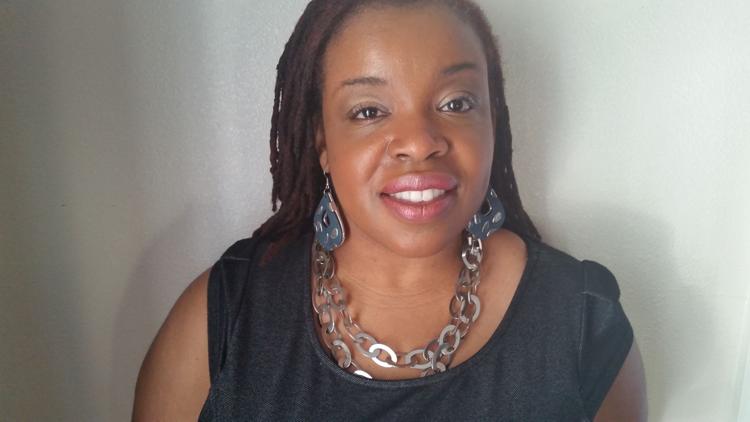 A perspective from young writers
Poet Kelly Harris-Deberry exemplifies this new generation. She will be reading her own work as well as paying homage to the work of Pinkie Gordon Lane, the first African-American to hold the post of Louisiana state poet laureate.
"We don't talk about her enough," Harris-DeBerry said. "She had a quiet personality, and she came to poetry late in life. You can start late as a woman, have time for motherhood. I hope to do her justice."
"When I went to grad school for my MFA, I was the only person of color in my class for poetry," Harris-DeBerry said. "What I really found sustained me was the ability to go back and read the poets from the Black Arts Movement. Even as I was learning about Emily Dickinson and so many other writers that I celebrated, I was reading the work of people who looked like me.
"Before Black Lives Matter, the Black Arts Movement was unapologetically black and had international roots. Poets and dramatists then were confronting all the issues we face now. The writers of the Black Arts Movement are speaking to us again."
Susan Larson hosts "The Reading Life" on WWNO-FM and is the author of "The Booklover's Guide to New Orleans."