Sean "Puff Daddy" Combs made a classic miscalculation to open his Essence Festival-closing set Sunday: He believed his own awesomeness was enough to make the audience swoon.
He materialized on the main stage at the Mercedes-Benz Superdome atop a riser in a long coat and sunglasses, cocky and stern, to brag-rap the hip-hop Mafia fantasy "Victory."
His big entrance was met with indifference.
But Combs, who built his Bad Boy Entertainment into an "Empire"-like powerhouse in the 1990s, quickly realized his mistake. Gambling that the force of his personality could save him, he called out the crowd for its lack of enthusiasm: "I got to liven y'all up!"
He did, via fondly remembered hits from a procession of Bad Boy veterans and newcomers. More than any other 2016 Essence headliner, Puff Daddy & the Family felt like an event.
Attendance across all three nights of Essence was clearly down this year. But the crowd size on Sunday night rivaled that of Saturday, and the vast majority of that crowd stuck around following Kendrick Lamar, a rap star of more recent vintage, to see what Combs and company would do.
Earlier Sunday, following a brief Prince tribute that lacked the star power of the recent BET Awards salute to the late legend, rising star Andra Day presented herself as a retro Jill Scott.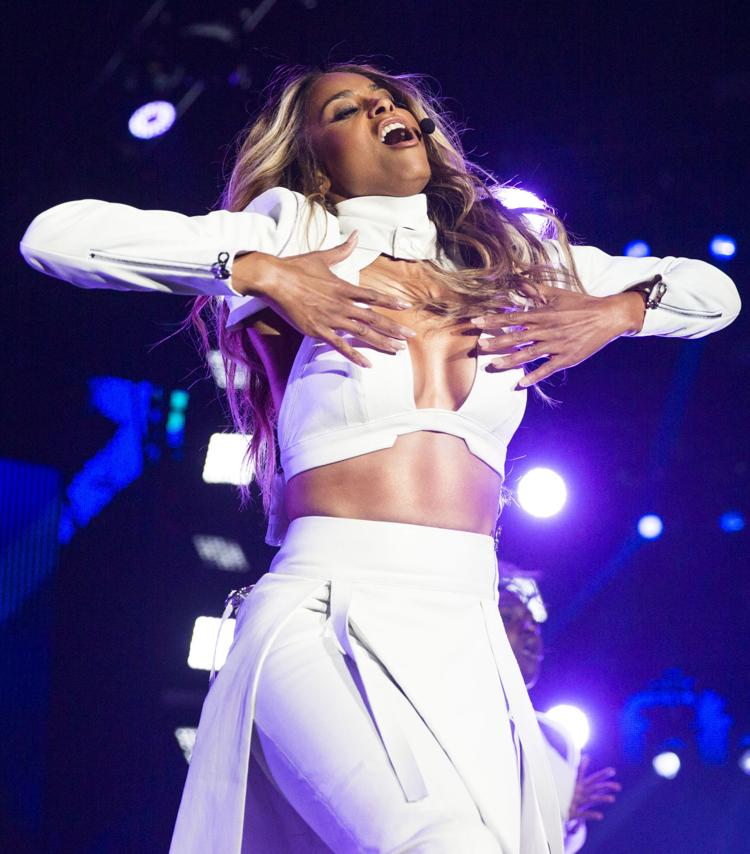 A highly skilled and stylized singer, Day and her band concluded with a slow-burn, sexy reinvention of the Queen anthem "I Want It All"; her guitarist took it out as she collapsed on her back.
As singer Ciara sweated through an athletic workout on the main stage, Brand New Heavies singer N'Dea Davenport complained repeatedly about the bottom-heavy sound mix at the Global Stage Superlounge. "We're not doing a P-Funk show," she scolded. "We're doing soulful music. It has to be round, colorful, bright."
There were no such bad vibes at the R&B Superlounge as members of the progressive hip-hop/jazz ensemble the Robert Glasper Experiment deconstructed Nirvana's "Smells Like Teen Spirit." Casey Benjamin worked a key-tar while gleefully altering his voice with other-worldly effects courtesy of a vocoder.
Lamar's 2015 release "To Pimp a Butterfly" was widely praised and earned a Grammy Award as the year's best rap album. His Grammy performance, with its jailhouse set and African-inspired dancers, was an ambitious, highly theatrical presentation.
But he brought none of those theatrics to Essence, opting instead for a straightforward, unadorned show. Wearing black jeans and what appeared to be a flannel pajama top, he launched his set with the pronouncement, "Let's get it."
Backed by a squalling hard-rock band, he negotiated an hour's worth of material over pummeling drums and relentless guitars. A winning smile accompanied an endearing habit of engaging individual fans as brethren. He was intently focused across his densely worded raps, calling out commands to the band.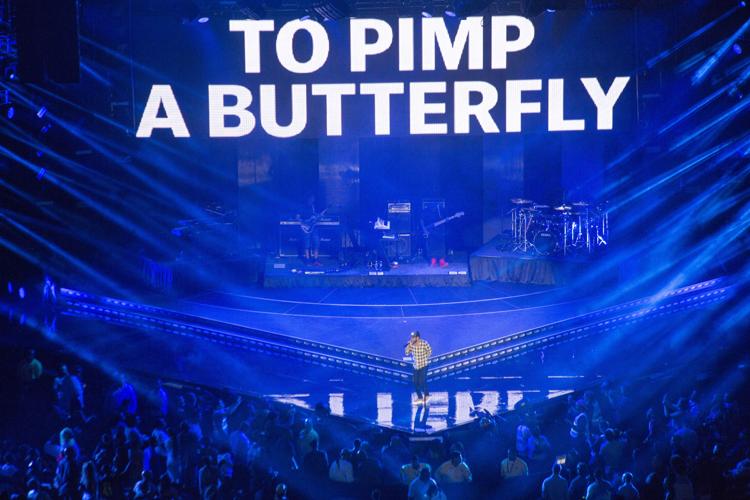 But the overall presentation was little more than a louder version of his 2015 Essence set. The band pummeled "Money Trees"; the guitarist soloed relentlessly across "m.A.A.d. City." "Alright" abruptly and unceremoniously ended it.
Essence organizers had shrewdly realized that even though Lamar is the more current rapper, Combs should be the closer. Good thing: Lamar could not have followed Combs' far more celebratory, far more crowd-pleasing show.
After his shaky start, Combs uncorked the uptempo "Finna Get Loose." He introduced Mase, the mercurial Bad Boy star who "retired" at the height of his career to become a minister. Mase's "Can't Nobody Hold Me Down" and "Been Around the World" were rapturously received. With that, the party was on, and nobody was leaving.
The R&B quartet 112 rolled through "It's Over Now" and "Dance With Me." Faith Evans stormed the stage with "You Used to Love" and showed off her considerable pipes on "Soon As I Get Home."
Combs, not known for his vocal abilities, jokingly threatened to "sing" with her but instead spoke the lyrics. "I made Puffy an R&B singer," Evans joked.
She recalled an "Empire"-like scene from the early years of Bad Boy, when Combs, the budding mogul, escorted her to a tanning salon: "He said I was too pale."
Warms feelings and nostalgia abounded. "There would be no Bad Boy without its first lady," Combs said of Evans. Dancers wore T-shirts depicting her late husband, the rapper Notorious B.I.G., Bad Boy's flagship artist of the mid-1990s.
The Moroccan-born French Montana, a contemporary Bad Boy signee, rapped "Ain't Worried About Nothin'." The young rapper Fabolous cruised through "Ball Drop."
Realizing the incongruity of lyrics about "bitches" at an event meant to empower African-American women, Combs offered a disclaimer: "We're here to celebrate black excellence. We're here to bring you up."
Making a case for Bad Boy's continued viability, Combs, Montana and Fabolous ran through the recent single "Blow a Check." The R&B singer Marsha Ambrosius reprised her former duo Floetry's "Say Yes." Turning to show off her pregnant belly, Ambrosius quipped, "As you can see, I said yes."
Combs, Montana, Evans, Mase, 112 and two dozen choir members brought the 2016 Essence to a close with "I'll Be Missing You." The nearly 20-year-old single, built on a sample of the Police's "I'll Be Watching You," was initially released as a memorial to the Notorious B.I.G. At Essence, it served as a fitting conclusion to the whole festival.
As he followed his Bad Boy family offstage, Combs literally dropped the mic. By then, he'd earned the right to such a cocksure gesture.