Staying out late is one way to do Jazz Fest, as revelers stretch the celebration into the wee hours. BreakFest, by contrast, is proposing an early start, and a different way to ease into a big day.
BreakFest combines the spirit of a DIY music festival with an al fresco brunch and adds some bloody Mary pre-gaming, a little personal wellness time and maybe even a touch up in the barber's chair.
This year, the homegrown, musician-led event in Mid-City also feels poised to come into its own.
BreakFest is held on the two Sundays of Jazz Fest, April 30 and May 7, at Bayou Beer Garden and Bayou Wine Garden (326 N. Jefferson Davis Pkwy.), a pair of interrelated bars en route to the Fair Grounds that share a rambling covered deck and patios.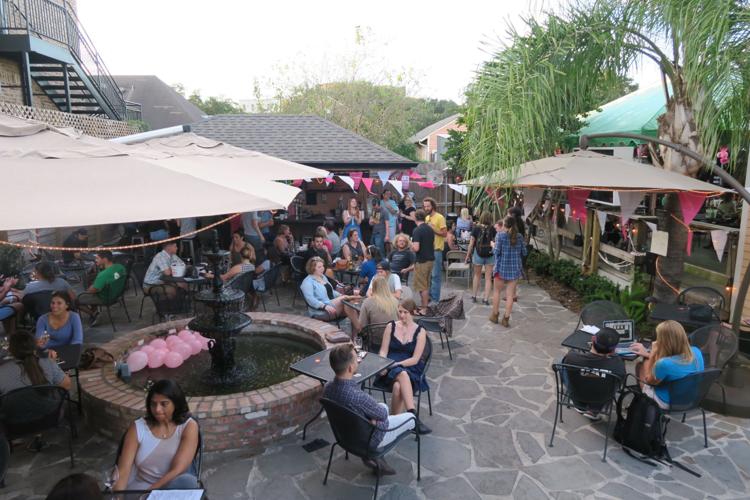 Andrew Duhon, a Grammy-nominated songwriter/singer, has assembled some impressive New Orleans music talent to perform each Sunday, with Aurora Nealand, Kristin Diable, Paul Sanchez and Alexis & the Samurai joining him on the roster (see full schedule below).
The host bars and a circuit of local partners provide the food and drink.
The schedule runs from 9 a.m. to 2 p.m. (with music and brunch from 10 a.m.). So it's not exactly a crack-of-dawn wakeup call, but more like a warm-up round on the way to the big show.
"People who come for Jazz Fest like to maximize their day," said Duhon. "This is a way to start the day early, have your coffee in a social setting, sit back with the paper and circle the acts you plan to see, while hearing a few of them play."
The event got its start a few years ago in ad hoc fashion in a Bywater backyard. In 2016 it moved to Bayou Beer Garden and Bayou Wine Garden, which sit about a mile from the Fair Grounds and near converging bicycle paths connecting different parts of town.
Look around the streets of New Orleans these days, it's impossible to miss signs of a greate…
Last year's version was planned on a smaller scale, as everyone involved tested the waters for a morning event. Duhon said the response was energizing – sponsors stepped up, music lovers showed up and even when a rainstorm put a damper on part of Jazz Fest the early party still rolled on at Bayou Beer Garden.
This time around, BreakFest has a little more structure and new partners contributing to the mix. Virginia Demarest, chef at Bayou Wine Garden, is providing a brunch buffet. Look for frittatas, grillades and gravy, cheese grits, French toast bread pudding, bacon and fruit.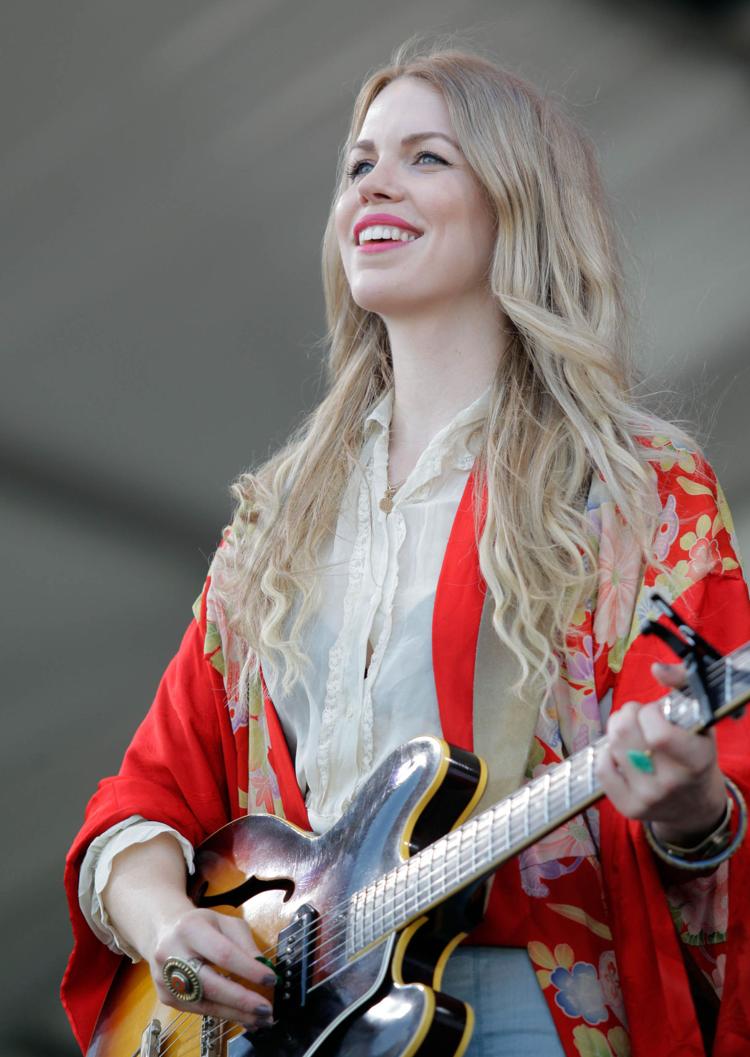 Local café Monkey Monkey supplies coffee, the nearby kombucha brewery Big Easy Bucha pours its rejuvenating fizzy tea and the Station, a new, cute-as-pie bakery and café, brings the pastry.
NOLA Tribe Yoga will host yoga sessions on the banks of Bayou St. John in conjunction with the event (no tickets required), and the Parker Barber Shop will have a chair in the Bayou Beer Garden patio for trims and shaves.
Even if you end up out with the night owls Saturday, it sounds like BreakFest can help you rise and shine for Sunday.
Advance tickets are $25 ($30 at the door) for music and the buffet, or $35 ($40 at the door) to add bottomless mimosas and bloody Marys. The bars will sell other beverages.
Here's the music schedule:
April 30
Coffee and yoga from 9 a.m., music and brunch from 10 a.m.
10 a.m.: Aurora Nealand
11 a.m.: Kristin Diable
Noon: Paul Sanchez
May 7
Coffee and yoga from 9 a.m., music and brunch from 10 a.m.
10 a.m.: Aurora Nealand
11 a.m.: Alexis & the Samurai
Noon: Andrew Duhon
For tickets and details, see breakfestnola.com. 
Location: Bayou Beer Garden and Bayou Wine Garden, 326 N. Jefferson Davis Pkwy.
After the excesses of Mardi Gras, seeking redemption at a draft tap may sound like the hair …