When Mizado Latin Kitchen first announced plans to close last spring, fans of the modern pan-Latin restaurant turned out in such numbers that the operators decided to keep it open a month longer than planned.
That response has also made some aspects of Mizado part of the new restaurant taking its place, including top dishes from the menu and the happy hour (see details below).
A new location of Zea Rotisserie & Bar is slated to open Sept. 12 in the former Mizado space at 5080 Pontchartrain Blvd., the restaurant's company announced today.
Zea, which has locations around the area, is run by Taste Buds Management, the same New Orleans-based company that created Mizado.
Greg Reggio, a managing partner in Taste Buds, explained last spring that while Mizado always received high marks in customer satisfaction surveys and had a loyal following it was not doing enough business to keep going. The company determined the Zea concept would appeal to a broader customer base at this location, a prominent spot just off I-10 and near the Orleans/Jefferson parish line.
Zea is a casual, modern American eatery. The menu is wide-ranging, bringing together rotisserie meats, seafood, Thai-style ribs, hummus and sandwiches. Taste Buds are betting that the format is broad enough to accommodate some of Mizado's hits too.
That will include guacamole Mizado, prepared table side; rotisserie duck tamales; and tuna tiradito, a sashimi-style Peruvian dish that was part of Mizado's extensive chilled seafood selection. The bar will also bring back Mizado's cucumber jalapeño margarita.
The new Zea will mark the return of that homegrown brand to New Orleans proper, since its last location in the city closed in 2015. Taste Buds first debuted the concept 20 years ago as Zea Rotisserie & Grill. The name was recently changed to Zea Rotisserie & Bar, and it now has nine locations around the metro area and in Baton Rouge, Lafayette and Mobile, Alabama.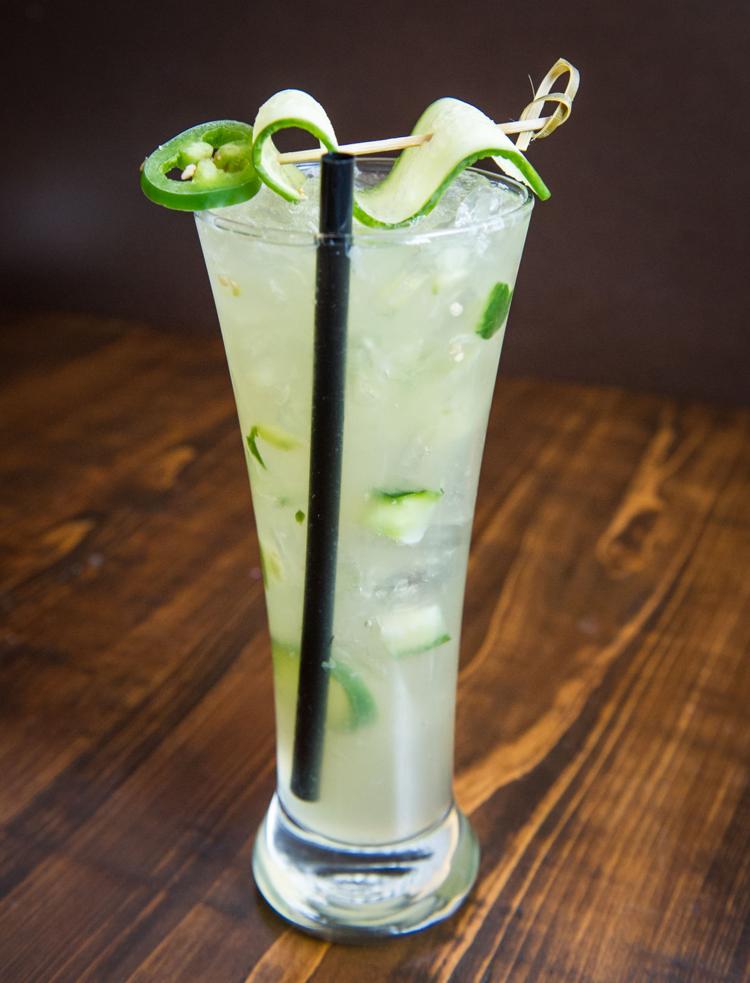 Taste Buds have had a restaurant at this Pontchartrain Boulevard location since the early 1990s when it was a Semolina location.
The new restaurant will serve lunch and dinner daily. It will also have a happy hour, unique to this location, served Monday through Friday (2-6 p.m.), with daily discounted drinks (including $4 hour margaritas) and changing specials (including those signature cucumber jalapeño margaritas for $5 on Thursdays). See the full happy hour drink specials plan below.
5080 Pontchartrain Blvd.
Scheduled to open Sept. 12
Sun.-Thu., 11 a.m.-10 p.m., Fri. and Sat., 11 a.m.-11 p.m.
Happy hour Mon.-Fri., 2-6 p.m. with $5 wine, $3 bottled beer and $4 house rocks margaritas, and specials:
Mon: $5 mojitos
Tue.: $5 martinis
Wed.: $5 sangria
Thu.: $5 cucumber jalapeno margaritas
Fri. $4 frozen house drinks (margaritas, cosmos, bellinis, rose)
Sat.: 2-for-1 draft beer (11 a.m.-6 p.m.)
Sun.: $10 bottomless mimosas and bloody Marys (all day)
Start stacking the salami and ladle up some olive salad, there's a new party in the works fo…
The dining room and bar at Brasa Churrasqueria (2037 Metairie Road, 504-570-6338) are finish…