Look around the streets of New Orleans these days, it's impossible to miss signs of a greater number of people traversing the city on bicycles.
Some restaurants and bars are noticing too, and nowhere more than a part of Mid-City that's becoming a crossroads of bike paths, a destination for in-town outings and, on nice days, a hub for people making the rounds by pedal power.
The focal point is the new Lafitte Greenway, a freshly-paved bike path and pedestrian park stretching from the edge of the French Quarter to the far corner of Mid-City. There's been no official ribbon-cutting for the long-awaited project, and some finishing touches have yet to be installed, but people have been flocking to it nonetheless.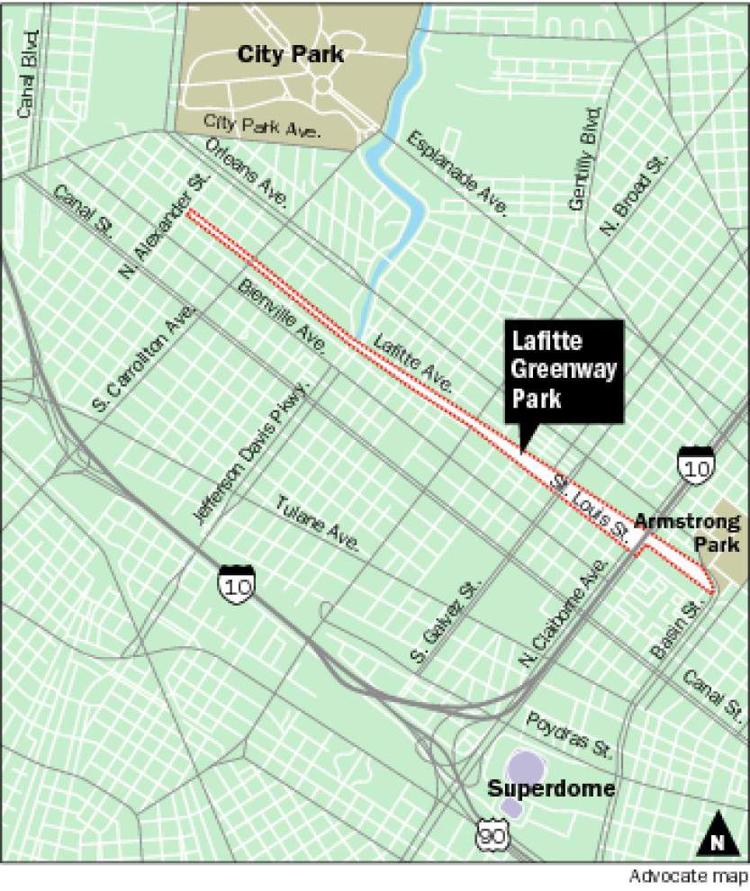 The Greenway is built over a one time industrial corridor and much of it still passes open lots, the backs of warehouses and rows of small homes. When it hits Mid-City, however, the Greenway also traces a path past a wide variety of places to eat and drink, and more people using the Greenway are stopping off to do just that.
The fulcrum of it all is a new roundabout built near the end of Bayou St. John, which links this new Greenway with a network of bike path and bike lanes reaching from Uptown to the lakefront. If the Greenway is a bicycle highway, this is its cloverleaf and the restaurants and bars around it can feel like rest stops off the interchange.
One prime example is Parkway Bakery and Tavern. The Greenway, a block away, has been feeding this venerable po-boy shop a mix of cycling enthusiasts in sleek exercise wear, weekend pedal pushers out for a joy ride with the kids, packs of friends on group rides (often in costume), and plenty of bicycle commuters dropping in for a post-shift sandwich.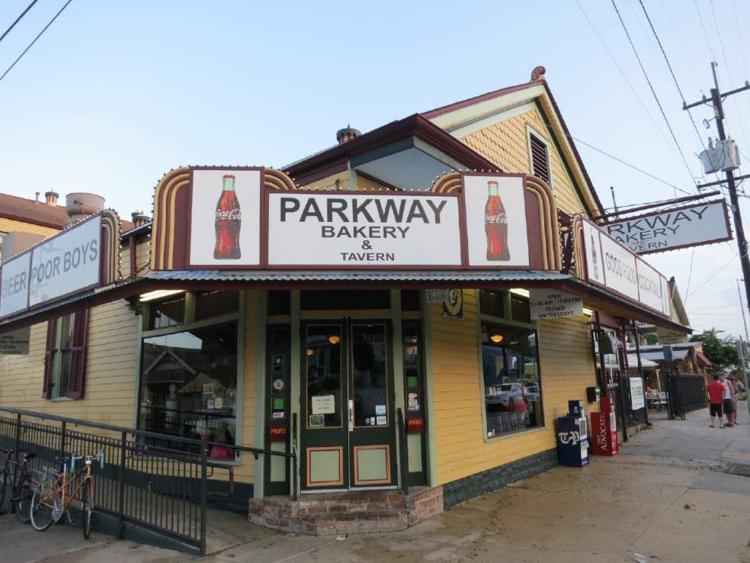 On weekends, a low iron fence surrounding Parkway's parking lot does double duty as a block-long bike rack. In the kitchen, manager Justin Kennedy is even planning a new po-boy named for the Greenway. This special is still in the works, but will likely veer lighter than a standard roast beef or fried seafood number.
Also just off the roundabout, the bar Bayou Beer Garden can look like a bicycle beer garden on some days as cyclists slake their thirst with a pint on the patio and get pub grub from the tavern kitchen. The bar is expanding with its new Bayou Wine Garden now expected to open around December, and more bike racks are part of its construction plans.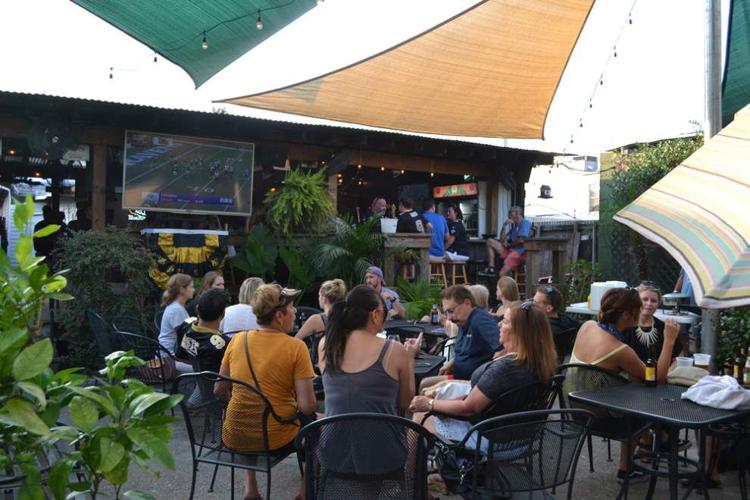 "We're definitely bike focused now, and it's because of the Greenway," said Fiona Delargy, one of the bar's owners.
Farther up the Greenway, the route skates past the Mid-City Market development, home to a few outposts from national chain restaurants, and a local one, Felipe's Taqueria.
But not every eatery near the route is as appropriate as the next for bike bound visits. They need to be drop-in casual, especially for people arriving in the midst of a work out. And while they should be close to the route, some contenders stand a few blocks off it too.
One example is Liberty's Kitchen, the nonprofit café and youth training program that serves breakfast and lunch and has a full coffee bar.
The Latin American grocery and deli Norma's Sweets Bakery has also become an unexpectedly popular stop on the Greenway, especially for people using the route to commute.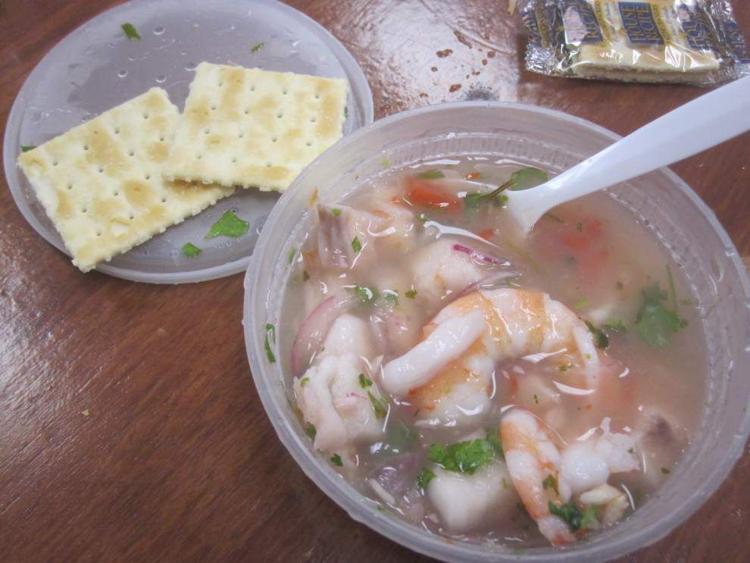 "Bikes the main form of transportation for a lot of Hispanic people around here, and they're excited about the bike path," said Norma's manager Jose Castillo. "We're ready for them."
They're dropping in for Cuban sandwiches and bags of chicharron, grab-and-go meat pies and pastries and big cans of coconut water in lieu of sports drinks.
Speaking of energizing beverages, the bikes have been piling up outside Second Line Brewing. This tiny local beer maker opened earlier this year a few blocks from the point where the Greenway now comes to an abrupt end. But the cycling crowd has found its way to the Second Line tap room, which is open on weekends with food truck fare and a kid-friendly, ad hoc courtyard.
Second Line co-founder Mark Logan said he's been impressed by where some of these customers started out.
"We get people coming in from the Marigny and Bywater, families from Lakeview making this maybe their last stop on the way home from a day of biking around, even people riding the ferry over from Algiers and taking the Greenway up here," he said. "It's heartening for us to see more bikes making their way here."
Follow Ian McNulty on Twitter @IanMcNultyNOLA.