Some of the city's vaunted old-guard restaurants hold honored places in Carnival tradition, and king cakes have been glittering extra brightly lately as chefs and bakers get creative with its form and flavors.    
But when it comes to keeping people going through the long haul of Carnival, the heavy lifting often falls to much more humble fare from generally unsung suppliers. As parade season rolls into its busiest stretch this weekend, grocery store delis and specialty caterers all across town are working at fever pitch assembling mountains of mini muffulettas, sliced-up, party-style po-boys and, perhaps most of all, platters of finger sandwiches, those squishy, white bread triangles filled with basic cold cuts.  
Such commonplace rations might sound humdrum. But through the peculiar lens of Carnival, they have become essentials of the season.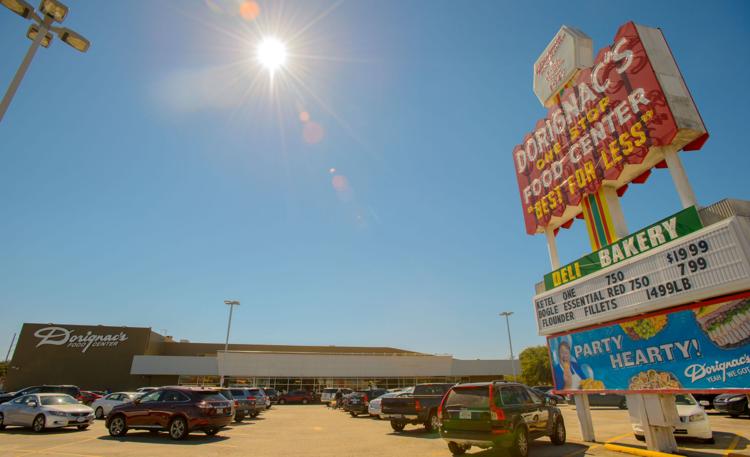 "You're partying, you're drinking, you don't want to stop for a whole meal but you know you need to eat to keep going," said Hali Ungar, catering and events manager for Dorignac's FoodCenter in Metairie. "They don't want a whole muffuletta, but they'll eat mini ones all night. The fact that they're mini is huge."
Turning up at parade route picnics, house parties, krewe balls and even on parade floats, these deli trays and party platters promise portable, relatively inexpensive, low-maintenance meals that remain stable even as revelers in party mode become less so.
"People go into survival mode during Carnival, when they see a deli tray at a party, that's what they're having for dinner sometimes," said Trey Lanaux, a manager of his family's Langenstein's grocery stores.
Grocers across town say their Carnival time deli business has been growing as customers pressed for time outsource more of their party preparations. Some now compare the Mardi Gras rush to Christmastime, though it's spread out over the weeks leading to Fat Tuesday and builds with each major parade day.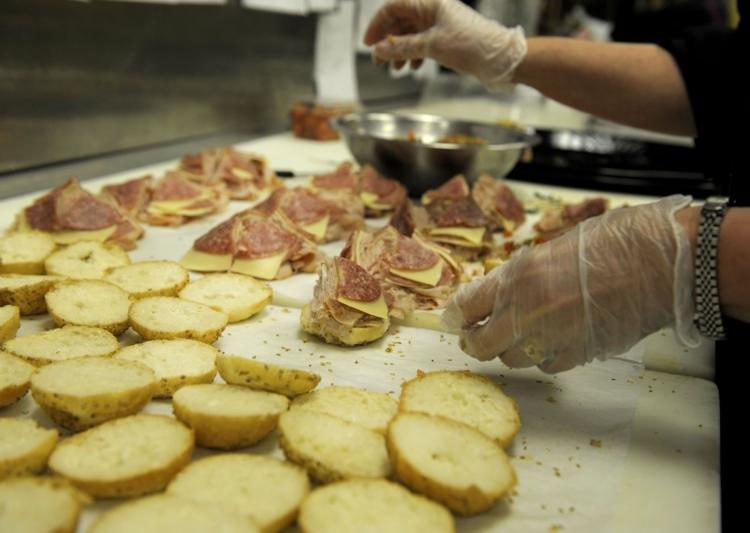 "Once the parades start up, it's on," said Marc Robért III, who oversees deli operations for his family's four Robért Fresh Market supermarkets and their Lakeview Grocery.
Demand at any individual store can be steered by its proximity to particular parade routes, Robért explained. For instance, the company's two stores in Lakeview consistently see their busiest day on the Saturday of Endymion, as people pour through that neighborhood on the way to the super krewe's starting point in Mid-City. On Fat Tuesday itself, the deli rush across the company is early and intense but brief, with staff arriving at 5 a.m. to start prepping orders and filling the grab-and-go coolers with trays and platters.   
As demand surges, deli and grocery store workers become key players in the moveable feast of Mardi Gras. At Dorignac's, for instance, Ungar said the store's delivery drivers have grown adept at negotiating Carnival road closures to reach customers, even occasionally making deliveries to people seated in parade viewing stands. Meanwhile, she said, the eight women who staff her deli handle huge orders without batting an eye. They recently prepared 3,000 mini muffulettas for a single order for a krewe's pre-parade party.
"We're up to ears in mini muffulettas right now," Ungar joked.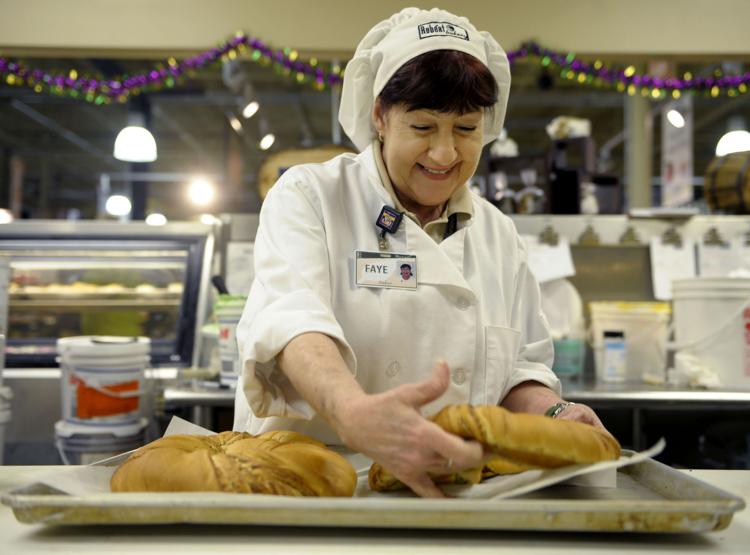 Gena Gilberti, director of catering for Martin Wine Cellar in Metairie, said that in one busy Carnival-time day her store might make as many as 10,000 finger sandwiches alone, while fielding a menu of progressively higher-end catering dishes and supplying everything from chafing dishes to event staff for harried hosts.   
"By the time we're done, we don't want to see another finger sandwich," Gilberti said. "Give us a hamburger, anything."
Of the two Langenstein's locations, Lanaux said the original Uptown store is the busiest by far for Carnival-time deli orders. He chalks that up both to proximity to the Uptown parade route and also the passion many customers who live nearby bring to the season.
"A lot of people around here are very into Mardi Gras, there's a lot of (Carnival) royalty who live around here, and they're not just having one party but entertaining all the way through the week," he said. "They know they'll be having guests whether they want them or not, so part of it is being prepared to put something out on the table feeling comfortable they've satisfied their host role."