Rizzuto's Ristorante & Chop House opened just last week, on Friday (June 30) to be precise. Already, though, there's a common theme among the people making reservations or dropping in for a bite at the bar.
They all want a look at the new restaurant that has taken the place of an old restaurant they once knew by heart.
How could it be any other way? New restaurants replace older ones all the time, though this address in the back corner of Lakeview is different.
Rizzuto's opened in the longtime home of Tony Angello's Ristorante, an intensely local New Orleans institution burrowed into its neighborhood and beloved across the region. Founder and namesake Tony Angello became part of local families; his restaurant became an extension of their homes.
Tony Angello's closed permanently and decisively on Christmas Eve, a year and a half after Angello's death at age 88. There was never a question of rekindling it under different owners or management. One restaurant ended, another has begun.
"We can't replace Tony Angello's and what it meant to people," said Mandi Sumera, manager of Rizzuto's Ristorante & Chop House. "We respect it just as much as everyone else, but we're not Tony Angello's, this is Rizzuto's and we'll show people what that means."
After an opening-night visit, I'd say what that means is a mid-range Italian restaurant (most non-steak entrees are under $20) with an upscale setting that adds a roster of steaks and chops to the mix.
That's not the same as Tony Angello's, though it's not exactly a radical departure either. That means the job ahead here for the Rizzuto family and their crew will be to make a new identity for a restaurant that will inevitably be up for comparison to the old one.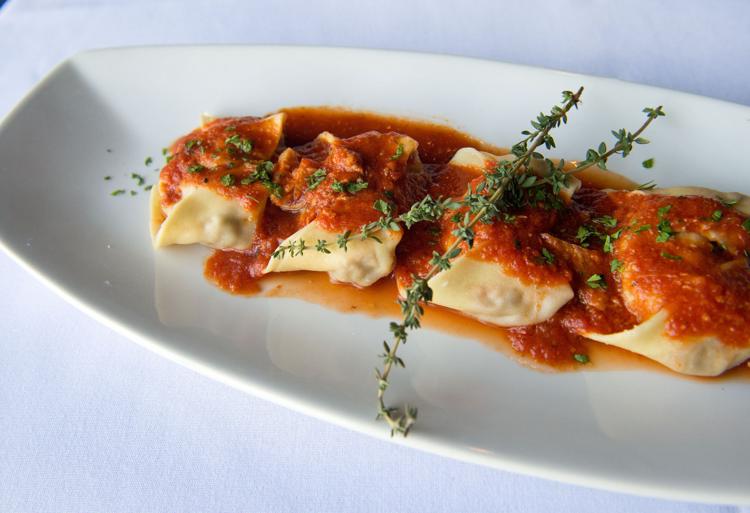 Developing an Italian restaurant here was a natural choice for proprietors Jack and Phil Rizzuto. The brothers' family company, Rizzuto Management Group, is in a number of different businesses around town, including French Quarter bars and real estate management. More recently they've expanded into dining. In 2013, they opened Amici on Magazine Street, where the coal-fired oven produces pizza with a distinctively charred crust. In March, they opened the Creole-Italian restaurant Creole Carre at the Bourbon Street address that was once Toney's Spaghetti House.
"For us, this is doing the food we've had our entire lives," Jack Rizzuto said of their new restaurant's Italian focus.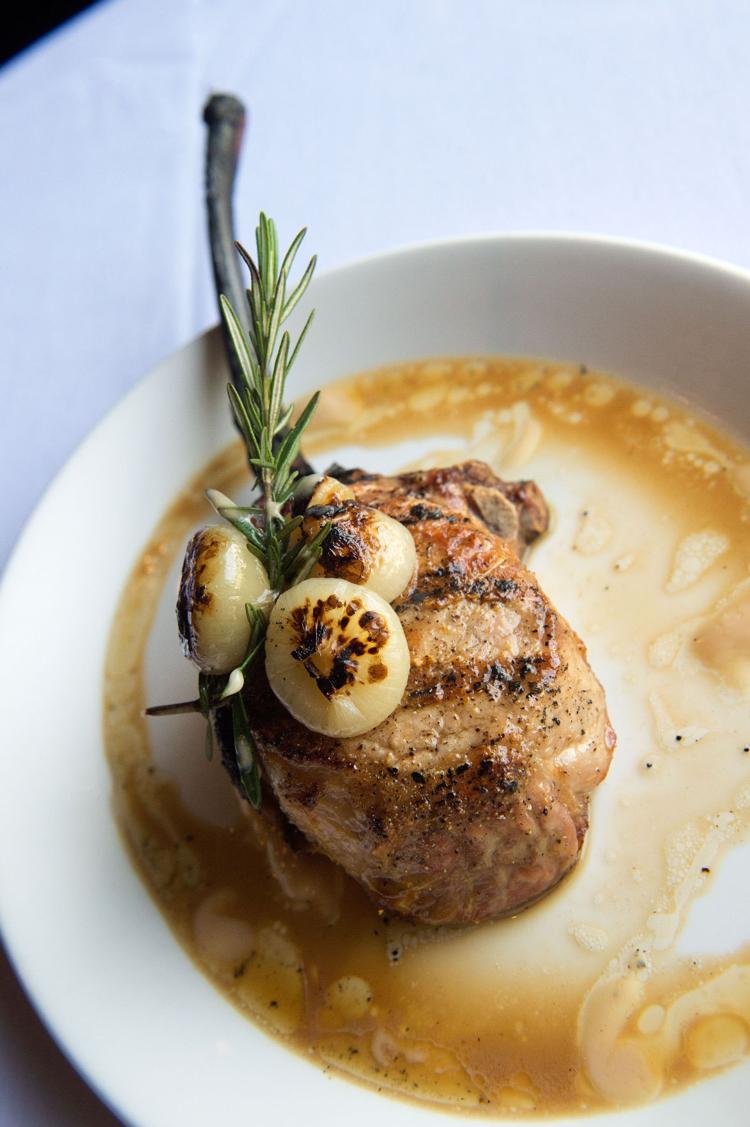 Jason Caronna, who was chef at the Amici, leads the kitchen. His menu hews close to Sicilian tradition, with dashes of Creole-Italian. There's a marsala and piccata (chicken or veal), braciole and chicken scarpariello, roasted with sausage and potatoes.
Caronna's kitchen makes oyster pasta and linguine with clams and pappardelle with sausage and rabe or Wagyu Bolognese. The tortellacci are jumbo tortellini stuffed with beef short rib under a bright marinara.
For steaks, there's a filet and strip steak and bone-in tomahawk pork chop for now, with more cuts to join the menu soon. Befitting an Italian steakhouse, you can get your steak with blue cheese, béarnaise or ammoglio, a chunky, garlicky tomato sauce.
Around the menu there are a few dishes that reference the old Tony Angello's repertoire. That includes brisket and tomato salad, crab gravy, marinated mushrooms and a version of eggplant Tina, a stack of breaded eggplant called eggplant Valentina. The Rizzutos approached these carefully.
"If there was a dish that we couldn't do as well as Tony Angello's did it, then we decided we wouldn't put it on the menu," said Phil Rizzuto.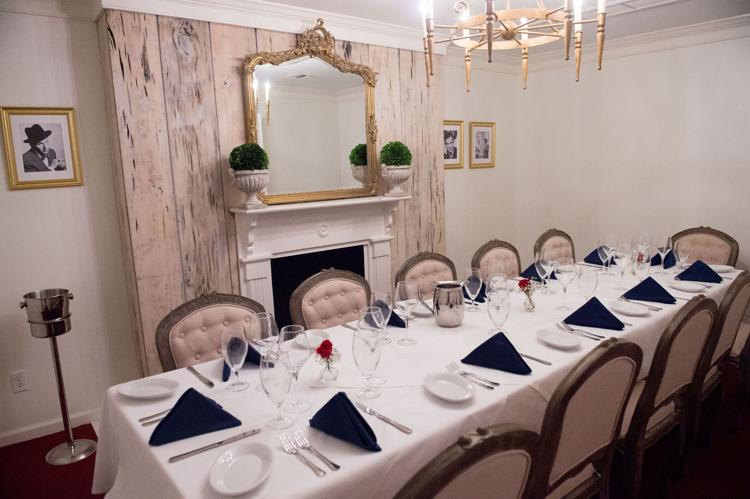 Like its predecessor, Rizzuto's is a big restaurant, with seating for close to 200. The layout of the dining rooms is the same, though the renovation gave the interior a brighter look throughout. The dark paneling, heavy curtains and family photos that once gave it the look of the den in your grandparents' suburban home is out; clean-lined white finishes with regal red touches and gold fixtures are in.
One of the back dining rooms is now named for the Krewe of Pygmalion. Other rooms are named for Dean Martin and Frank Sinatra. The small, wood-lined Wine Room remains mostly the same. The bar is now more sleek, and down at the end of its black marble length there's a cigar counter to supply a post-dinner smoke out on the porch.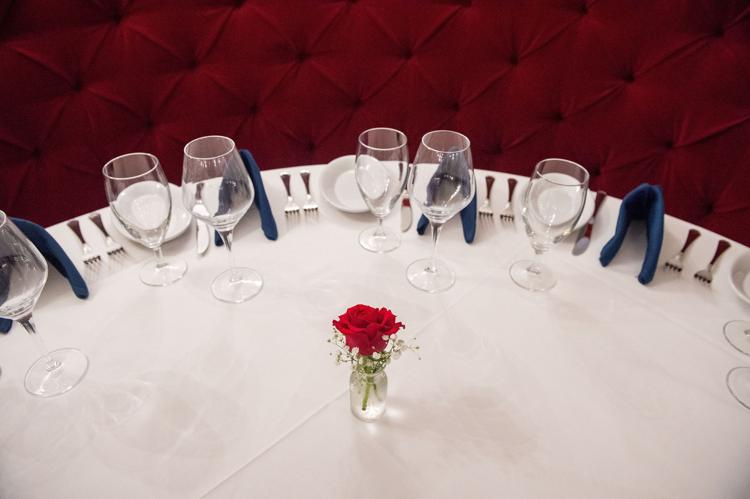 This is a major new restaurant, especially for Lakeview, where most new additions have been casual eateries.
As Rizzuto's gets rolling, it should be assessed on its own merits. But of course it won't. This is New Orleans, where memories of meals and the people and settings around them run deep. Rizzuto's didn't get the recipes from the old Tony Angello's, but it did inherit a restaurant full of memories. And, at least on the first visit, many will be bringing these along even as the next course is set.
Rizzuto's Ristorante & Chop House
6262 Fleur De Lis Drive, 504-300-1804
Tue.-Thu. 5-10 pm; Fri. 11 am–3 pm; 5-10 pm; Sat. 5-10 pm; Sun. 11 am-8 pm
Happy hour Tue.-Fri., 4-6 p.m.
Note: the restaurant is closed July 4
The night began in typical fashion for Tony Angello's Ristorante.
Open a restaurant these days and you're up against some stiff competition. People already ha…
As Tujague's restaurant marks its 160th anniversary, it's legacy and its latest chapter unde…