After a long drive from Texas through stormy weather, chef Eric Hunter and Jennifer Pittman Hunter finally arrived at the door of La Provence. Jennifer asked her husband how he felt.
"I feel like I'm home," Eric replied.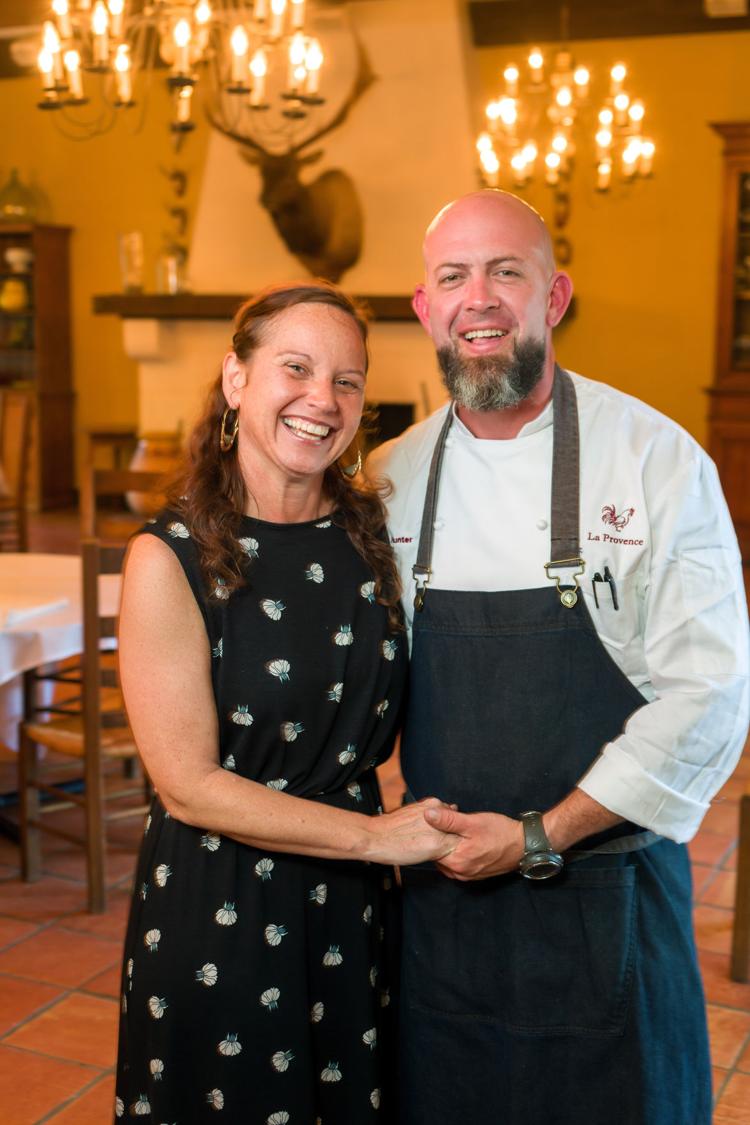 That is now literally the case. The couple bought the north shore dining institution last week, and as they've been charting the next course for the restaurant, they've actually been living on site in an apartment tucked into the property.
This chef-in-residence arrangement feels appropriate for a historic restaurant that has long been compared to a French country inn, though the change that put the Hunters at the helm here came as a surprise.
The Hunters bought La Provence from the Besh Restaurant Group, which had operated the restaurant for 11 years since chef John Besh took over the Lacombe landmark from his old mentor, the late Chris Kerageorgiou. That personal narrative always ran through Besh's tenure here.
The Hunters, however, have their own history with La Provence and family roots on the north shore. For them, taking on La Provence is part new chapter, part homecoming.
"My wife and I want to continue La Provence as La Provence because that's what we fell in love with," said Eric Hunter. "It's an institution. There are 40 years of memories in this place. We want it to be there for the next generation. The end goal is to carry on the tradition."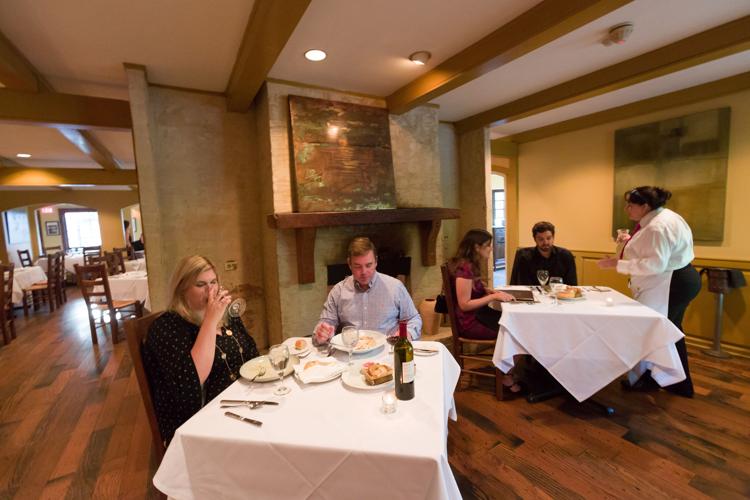 Most of the restaurant's staff has continued on with the restaurant under its new owners, and Hunter said he intends to keep the menu focused on classic French and contemporary Creole cuisine, drawing extensively from the restaurant's own on-site farm.
The Hunters previously ran a restaurant called Fire Oak Grill in Weatherford, Texas, outside of Fort Worth, serving a menu of Southwest flavors and what the Star-Telegram newspaper has called "refined Texas cuisine."
With La Provence, they are taking on a restaurant with a long history and a deeply ingrained character that has always set it apart as a southeast Louisiana dining destination.
Passing the torch, again
A native of Lubbock, Texas, Eric Hunter grew up in Mandeville from age 10 on. Later, when he and Jennifer returned to the area to visit family they made dinner at La Provence part of their homecoming tradition.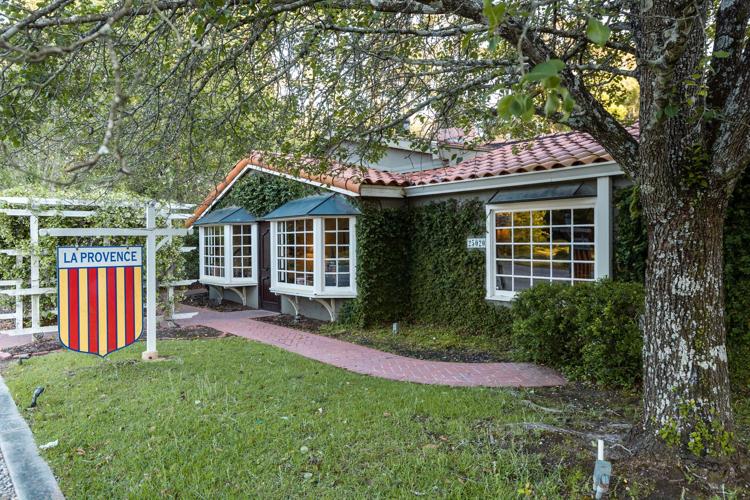 La Provence was the personal creation of Kerageorgiou, a chef from a Greek family who grew up near Marseilles in France. In 1972, he took over what had been a small hotel and cafe on a rural stretch of Hwy. 190 between Mandeville and Slidell. Eventually, he turned it into an homage to the culinary traditions of his homeland.
It became one of the region's most respected restaurants and drew patrons on road trips just to have dinner under its roof. A fireplace glowed warmly on winter nights, and little pots of chicken liver pâté with buttery toasts always started a meal, set on the table like bread and butter.
Besh, who grew up nearby in Slidell, worked at La Provence early in this own career. Besh bought La Provence in 2007 as Kerageorgiou faced declining health. He died shortly after at age 79.
In a statement, Besh described his time as owner of La Provence as "a dream of mine to perpetuate the work and loving legacy of my mentor, Chef Kerageorgiou, by continuing the tradition of his rustic French masterpiece."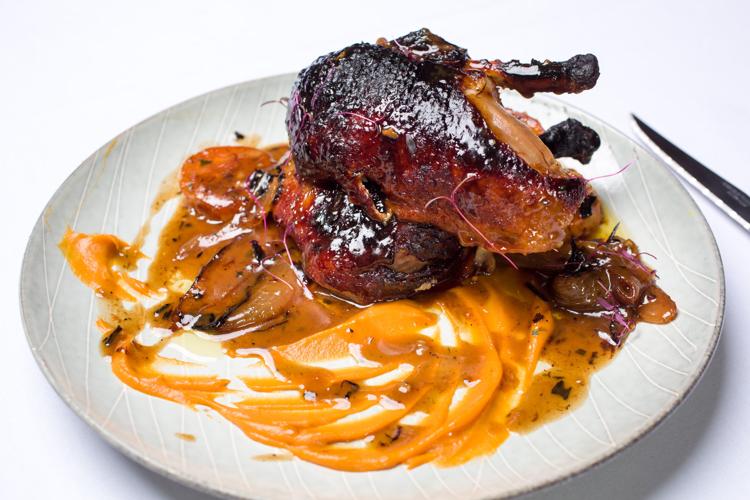 "I have worked tirelessly with the help of our amazing team to refine and preserve this very special restaurant and am thrilled to be passing it on to my dear friend, Eric Hunter, and his wife, Jennifer," Besh continued. "They share the deep affection we have for La Provence and the region, since Eric grew up just a stones throw from its front door. Having already moved into La Provence to take control of its kitchen, dining rooms, pigs, chickens, gardens and bees, it became apparent that the Hunters had the special talents and passion that would allow them to successfully take it to new heights. I couldn't be any more thrilled for both the Hunters and La Provence!"
Farm-to-table, on-site
Over the years, Besh and his company developed the potential for small agriculture on the land around La Provence, making it into a showcase of farm-to-table dining. The restaurant's crop rows and pens supplied vegetables, eggs and even livestock for the La Provence menu, while bee hives produced its own honey. The farm operation will continue under the new owners. In fact, Hunter spent part of his first day as official owner of La Provence wrangling hogs from the farm for transport.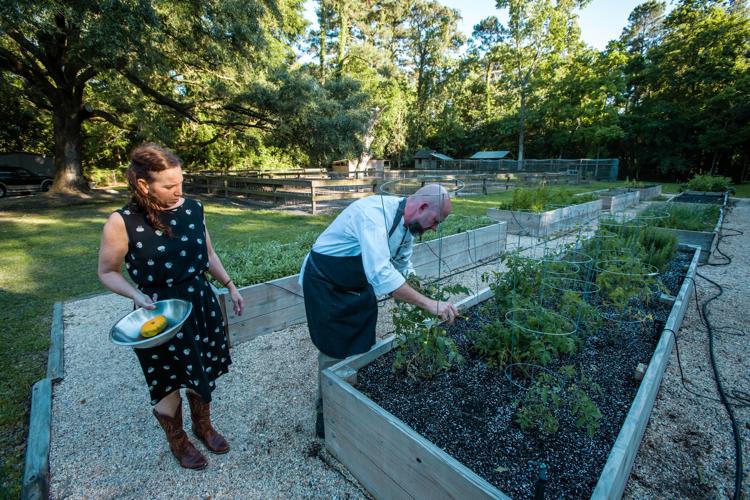 "That's very important to us," Hunter said. "Jennifer grew up on a dairy farm, and farming is in my family. Now we have a chance here to continue that."
Besh Restaurant Group chef Erick Loos ran La Provence day to day since 2009. Last year, he also became executive chef of Pigeon & Prince, the company's lux private events venue in downtown New Orleans. Eric Hunter and Loos have been working together on the transition directly in the La Provence kitchen leading up to the sale.
Hunter, now 43, got a relatively late start in the culinary field.
"I was 29 years old before I walked into a commercial kitchen, but I have a knack for it," he said.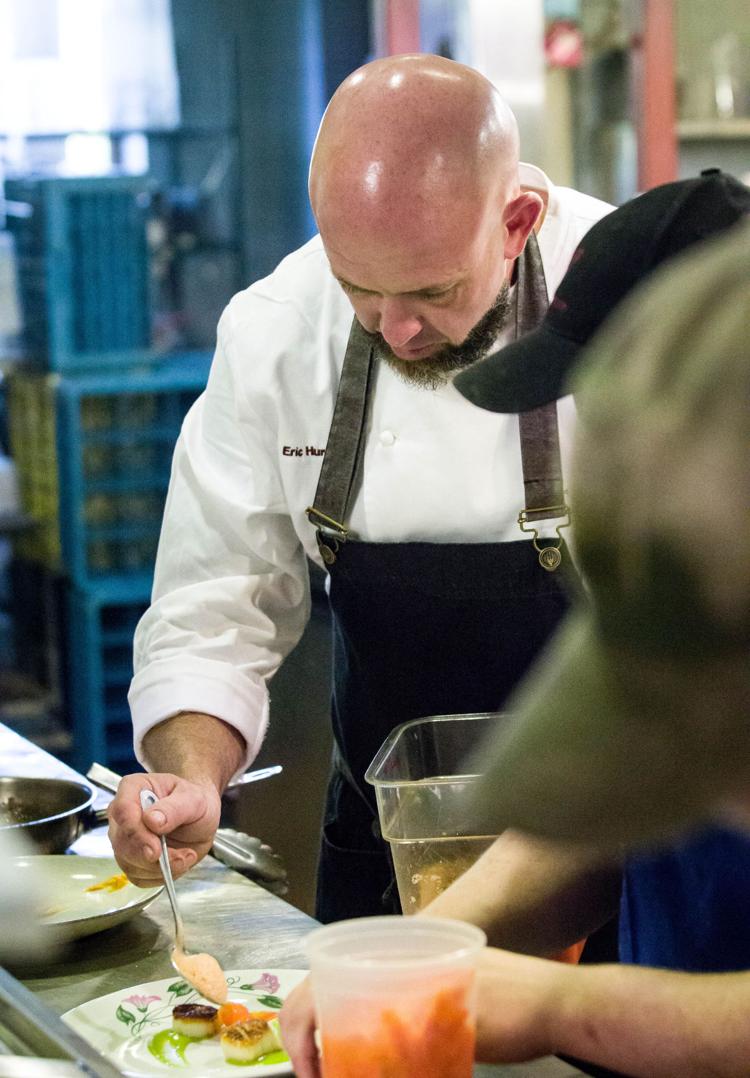 He started his restaurant career in Georgia. Jennifer Pittman Hunter, an Atlanta native, also started out as a chef and later transitioned to front-of-the-house management. The two met while working together in Texas at the Lonesome Dove Bistro in Texas. In 2007, Eric Hunter became the chef for the then-new Fire Oak Grill and in 2010 the Hunters bought the restaurant from its founder. They sold the Fire Oak Grill in February to new owners before moving to Louisiana.
"It's the dream situation for my wife and I," said Eric Hunter. "Dining is part of the culture in this area, that's something that we missed from north Texas where we were. It's different here."
25020 Hwy. 190 E., Lacombe, (985) 626-7662; laprovencerestaurant.com
Dinner Wed.-Sat., brunch Sun.
Giving a crawfish boil its due is a two-fisted effort that might even require some juggling.…
Goffredo Fraccaro displays a medal on the wall of his Metairie home commemorating the day in…
This spring edition of our New Orleans dining guide is arranged by neighborhood, though each…