When Chris "Shaggy" Davis is boiling, there's often a band nearby jamming. This combination will be in full swing at NOLA Crawfish Festival, a three-day food and music event between Jazz Fest weekends at a unique venue in Central City.
Through his company NOLA Crawfish King, Davis caters concerts, festivals and backyard throw-downs, and these gigs often include a strong Louisiana music contingent. That's kept Davis close to plenty of New Orleans musicians, and he conceived the now-annual NOLA Crawfish Fest to put the pieces together.
The event debuted in 2016 and returns this year May 1-3 with lots of live music and some 5,000 pounds of hot crawfish.
A Monday-to-Wednesday schedule for a festival like this is a bit different. But then NOLA Crawfish Festival falls between Jazz Fest weekends, when the town is brimming with visitors looking for a taste of New Orleans culture outside the Fair Grounds. 
"When people from out of town show up at a crawfish boil they're seeing a real part of New Orleans culture," Davis said. "I think we show them something unique here."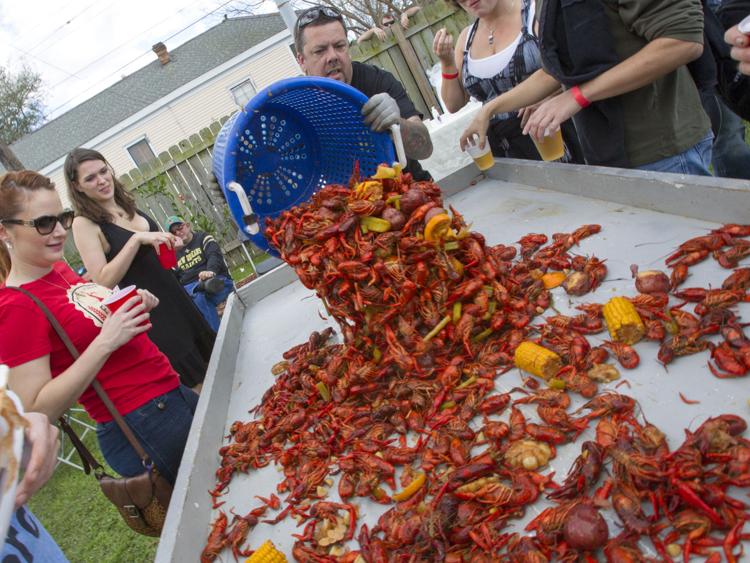 NOLA Crawfish Fest is produced in conjunction with event producer Live for Live Music and Central City BBQ, which is providing a new home for the festival and adding slow-and-low meats to the mix.
Music on the menu
Central City BBQ just opened in December. Inside, it's a barbecue restaurant of impressive proportions, yet its footprint has only kept growing. It's now a complex encompassing about half a city block in a part of New Orleans that is adjacent to downtown yet still feels a bit off the grid. The restaurant's property resembles a festival venue, with a large gravel yard and ranks of picnic tables ringed by repurposed shipping containers.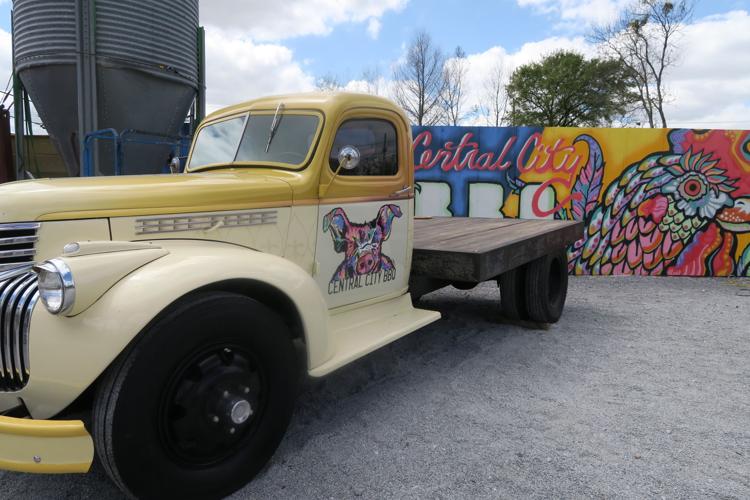 During the festival, those containers will frame the stage for a funk- and jam-heavy music line up with names like George Porter Jr., Jon Cleary, Ivan Neville, John Medeski, Eric Krasno, Luther Dickinson and Eric Lindell. Some will be playing together in special "supergroup" collaborations, and special guest sit-ins are expected (see the full schedule here).
Last year's inaugural NOLA Crawfish Festival was held at NOLA Brewing Co., between the brewing tanks and pillars of stacked beer cases. New rules from state regulators clamped down on the sort of events that local breweries can host, which was one reason for the change in venue. But NOLA Brewing remains part of NOLA Crawfish Festival, supplying beer at the event.
Crawfish cravings know no boundaries. But they can run up against time limits.
Tickets start at $45 and include admission, a basket of crawfish and a beer. More of both will be for sale throughout the festival, along with barbecue.
A portion of NOLA Crawfish Festival ticket proceeds benefit the CAN'd Aid Foundation/Send Me A Friend program, which was created by local singer/songwriter Anders Osborne to support newly-sober musicians and music industry professionals.
You can also get a taste of NOLA Crawfish King's cooking at its Crawfish Bash, an annual party held at the end of Jazz Fest, on May 7 (7-10 p.m.). This event is a ticketed party held at a private home near the Gentilly entrance gates at Jazz Fest. Crawfish and beer is included with the $35 ticket. Get Crawfish Bash details here.
May 1-3, 3-10 p.m.
Central City BBQ, 1201 S. Rampart St.
Tickets: start at $45
Details at nolacrawfishfest.com
Staying out late is one way to do Jazz Fest, as revelers stretch the celebration into the we…
On any given day at his market and po-boy shop Bevi Seafood Co., Justin LeBlanc will field c…