Nothing goes with a po-boy quite like a cold beer. That's why this year's Oak Street Po-Boy Festival — the 10th — has extended its footprint and filled the extra space with ales, lagers and other regionally sourced brews.
The annual sandwich festival, this year dubbed Po-Boys and Pints, takes place Sunday on Oak Street in the Riverbend area, between Carrollton and Leake avenues. For 2016, the fest has added a stretch of Leonidas Street — the site of "Pint Alley."
The extension features craft beer from local and regional breweries, like Chafunkta, Bayou Teche, and Mudbug, offering festgoers more beverage choices than ever.
But the iconic po-boy is still the star of the fest. More than 40 vendors will participate in the festival, serving their interpretation of the classic po-boy.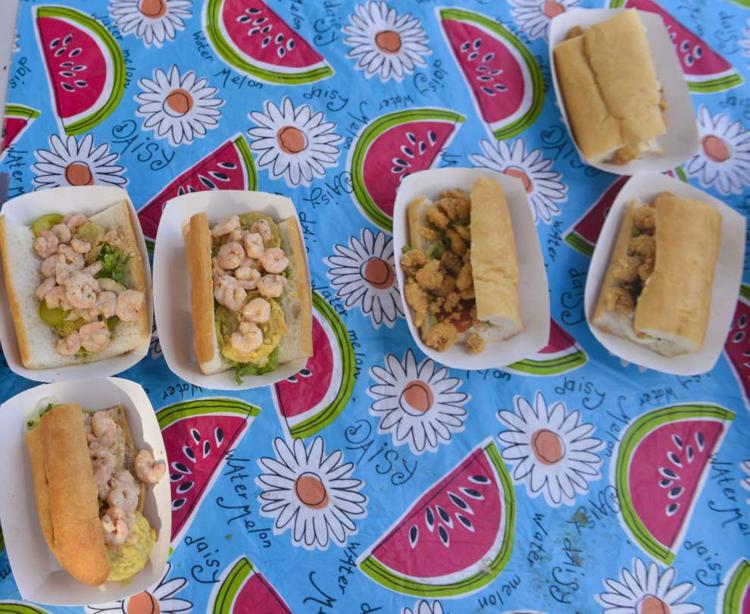 "Come with time, and come hungry," said Paulina Trujillo, the festival director, before lending advice on how to navigate the sprawling event.
"It helps to come with a group so that you can divide and conquer some of these sandwiches and try more stuff."
This year, Wayfare is offering a spicy Carolina pulled pork po-boy topped with pickled watermelon and jalapeños and pepper jelly. Parkway Bakery and Tavern is serving a slow-roasted barbecue beef po-boy, smothered by blow-torched pepper jack cheese and crunchy slaw.
Be on the lookout for the crowd favorites from previous years, like the fried lobster po-boy coated with Crystal Hot Sauce from GW Fins, the barbecue oyster po-boy from Red Fish Grill and Ajun Cajun's creative concoction featuring a fried tempura-battered soft shell crab, dressed and drizzled with a special mayonnaise and cradled in a soft yet crispy Dong Phuong baguette.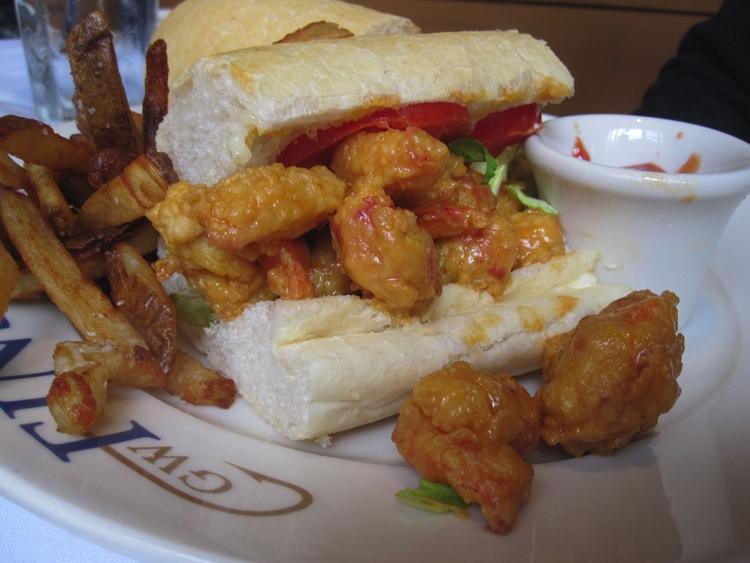 A team of judges will decide on the tastiest po-boys of the day.
The restaurants on this bustling section of Oak Street — La Casita, Tru Burger, and Jacques-Imo's, just to name a few — will also sell food.
There will be live music in several places — near Cowbell restaurant on Leonidas Street and at select bars and cafes along the corridor. Performers include Corey Henry's Treme Funktet, the Honey Island Swamp Band, the Lost Bayou Ramblers, Funk Monkey, Iko Allstars, and Los Po-Boy Citos.
"You can't not have Los Po-Boy Citos play at Po-Boy Fest," said Trujillo with a laugh.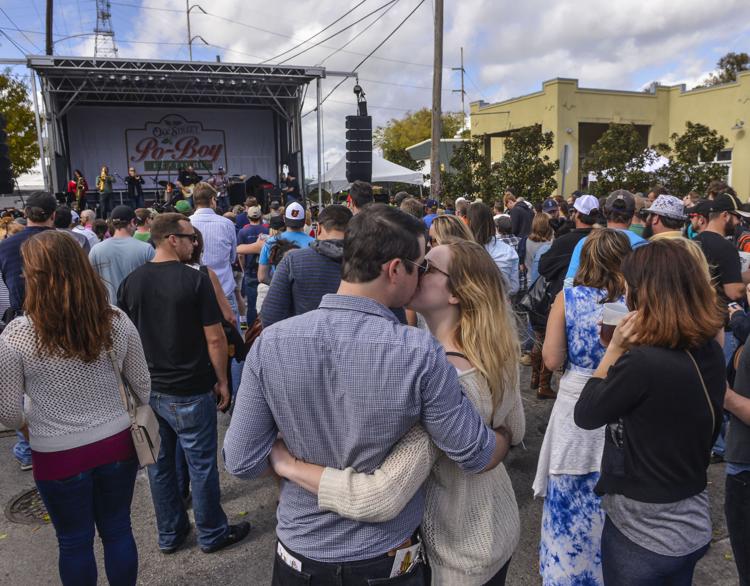 Since the festival takes place on the same day as a Saints away game, the organizers added three "football viewing zones," equipped with full bars.
The "Where Y'Art Market," featuring exclusive designs from local artists, will be situated on Dublin Street, between Oak and Plum.
And, there's good news for folks who like to tote their furry friends everywhere.
"We're encouraging people to bring their dogs because they're so much fun to see around the fest," said Trujillo. She revealed that last year, the festival's social media sites were "bombarded" by revelers taking pictures of their pets dressed as po-boys.
The festival is nearly a month earlier than usual, so Trujillo hopes that the weather is warmer than it has been in the past, and that the additional hours of daylight will "keep the crowds more fluid" and comfortable.
The event organizers have also worked to accommodate the growing crowds by expanding the physical footprint of the festival, which began as a three-block affair and now spans nearly 13 blocks.
But despite the throngs of people pouring in from all over the region, Trujillo and her colleagues try to make the event convenient for neighbors.
"The whole point of the festival is to support the neighborhood," she said, explaining how the day provides an economic boost to the businesses in the area. She noted that there's even a VIP center that's only accessible to residents who live nearby.
"It's a place for people to hang out and meet their neighbors and enjoy a day that's made for them."
****************
10th Annual Oak Street Po-Boy Festival presents Po-Boys & Pints
When: Sunday, Oct. 23, from 10 a.m. to 8 p.m.
Where: Oak Street, between Carrollton and Leake Avenue
Admission: Free
********************
MUSIC SCHEDULE
Main Stage
Oak & Eagle
11:30 a.m.   - Funk Monkey featuring members of Bonerama
1:45 p.m. - Iko Allstars: Johnny Vidacovich, Papa Mali, Reggie Scanlan, Billy Iuso, Drew Meez, Mike Fou (of Gravity A)
4 p.m.  - Los Po-Boy Citos
6:15 p.m. - Ambushin' Bastards: Dave Malone, Reggie Scanlan, John "Papa" Gros, Doug Belote, Jake Eckert
Pint Alley at Leonidas & Willow
10:30 a.m. -101 Runners, featuring Big Chief Juan Pardo with Chris Jones, Kirk Joseph, Raymond Weber, June Yamagishi, Isaav Kinchen, Tom Worrell & Boubacaar Cissokko
12:45 p.m. - Corey Henry's Treme Funktet
3 p.m. - Honey Island Swamp Band
5:30 p.m. - Lost Bayou Ramblers
Maple Leaf Bar at 8316 Oak St.
10:15 a.m. - Darcy Malone & the Tangle
Noon - Saints Game
4 p.m. - The Original Gentlemen
6 p.m. - Khris Royal & Dark Matter
8 p.m. - Joe Krown, Papa Mali, Russell Batiste