The natural order of outdoor dining and drinking in this town was once as familiar as a postcard image of old New Orleans.
It was the courtyards of Brennan's and Broussard's, a table under wisteria in the Court of Two Sisters and a seat around the flaming fountain at Pat O'Brien's. The broad porch of the Columns Hotel always qualified, and any second floor gallery with room for a few tables was fair game.
But now the game has changed. Across the city, there are new styles and varieties and growing numbers of outdoor options at restaurants and bars.
The growing number of outdoor New Orleans venues for dinner aren't limited to restaurants an…
The next generation took different shapes. There's the example of Dat Dog on Freret Street, which functions a like modern beer garden attached to an indoor kitchen, and the runaway success of Bacchanal, which can resemble a mini festival grounds some nights.
Now, more outdoor eateries and bars are going the full monty, devoting most of their space and much of their business model to the al fresco appeal.
They've bet the house that outdoor space can be feasible and desirable year-round in New Orleans. How often will this city venture from the AC vent? If it's a gamble, it's taking lots of different forms.
Some are mirages of a beach bar, with parking spots and bike racks at their edges instead of waves. Others represent creative reuse of urban spaces around town.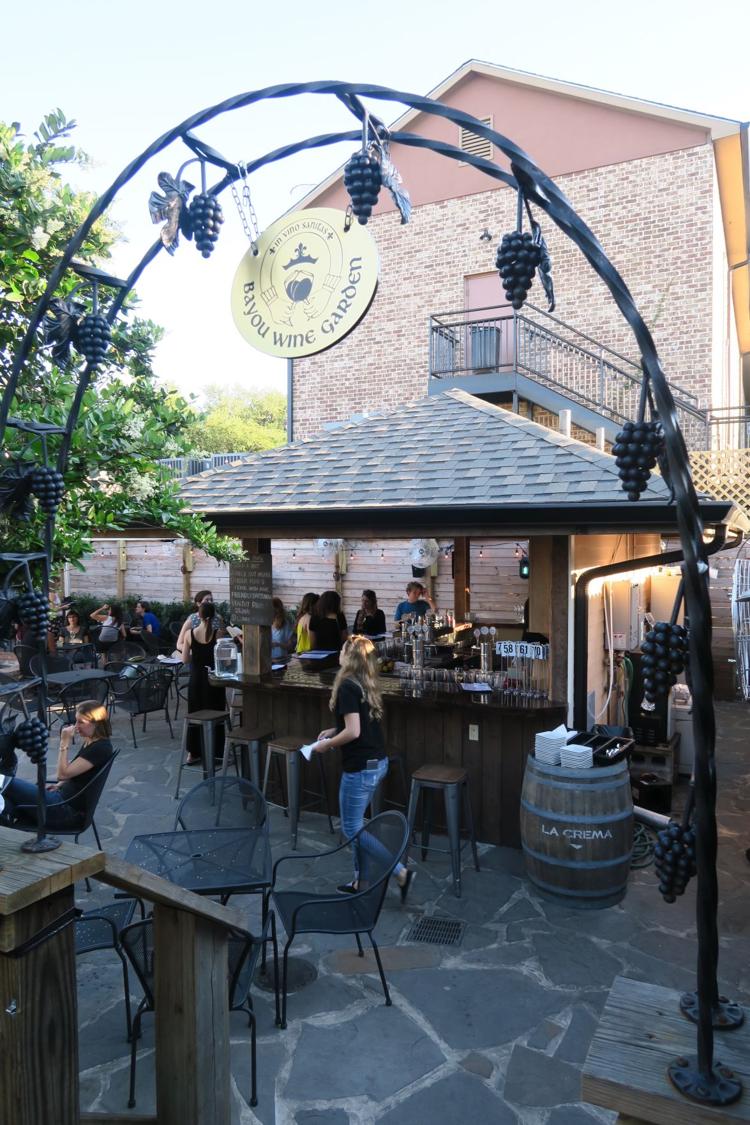 In any case, the allure goes beyond feeling the cool breeze. Outdoor spaces are inherently social. So are New Orleanians, in case you haven't noticed.
As fall weather returns here are some new variations on the theme.
315 N. Rendon St., (504) 826-2925
It's remarkable to think that Bayou Beer Garden evolved into today's rambling patio and pub from a one-time coffee shop in a double shotgun. What's more remarkable is how the proprietors here managed to just about duplicate that story right next door. The Bayou Wine Garden is based inside a thoroughly re-imagined old house, where the main bar looks like a wine cask and spouts for wine on tap sprout in bunches. Outside, the patio has its own wine bar and connects directly with Bayou Beer Garden. You step through a garden gate from one to the next, going from cheeseburgers on one side to cheese plates on the other; chicken wings here, charcuterie there. It feels like waltzing between different pavilions at a world's fair of booze and bar food. Open daily from 11 a.m.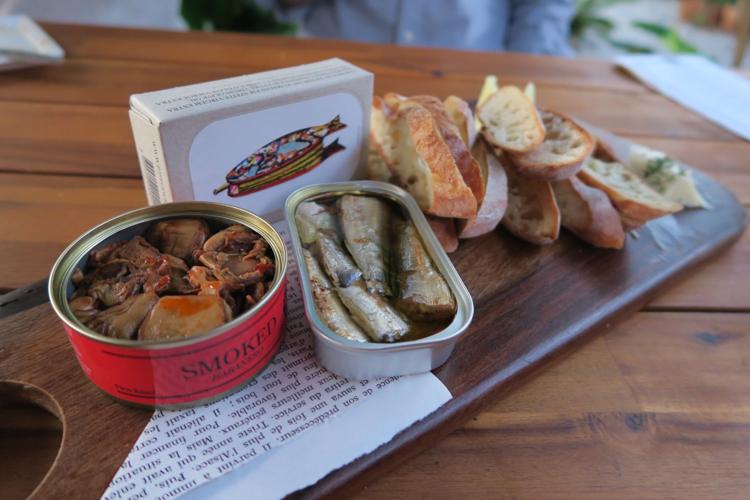 1117 Montegut St., no phone
Down a side street off St. Claude Avenue, N7 is hidden behind a high stockade gate. Push through and it looks like the sort of tasting room and garden you hope to find between the vine rows of wine country. Intensely atmospheric, there's a small indoor den adjoining the larger covered patio. More wine bar than bistro, N7 has a small menu (with dishes like mussels and frites, a salmon tartine, pork katsu) and a singular specialty in imported canned seafood — pricey, oil-packed portions of squid, mussels and oysters that either induce cravings or ridicule depending on your tastes (I love them in small doses). Uncommon from stern to stem, N7 can be transporting if you take it on its own terms. Open Monday-Saturday from 6 p.m.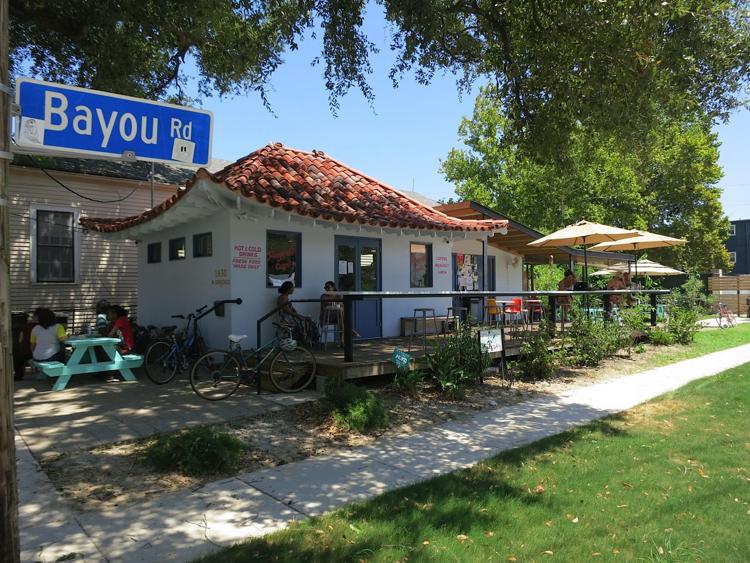 1403 N. Dorgenois St., (504) 644-4178
Built in a pagoda-like structure that dates to the 1930s, the indoor area at this breakfast/lunch spot is about the size of a food truck. All of the seating is outside on a wrap-around deck and through a narrow yard, variously screened by canopies and umbrella tops. And for a fast meal on the go, it can feel like precisely the right place. Breakfast tacos, sausage rolls with garden-fresh salads and a vegetarian banh mi bursting with beets and chutney are part of the line-up, and the espresso drinks are first-rate. Breakfast and lunch Tuesday-Saturday, brunch Sunday.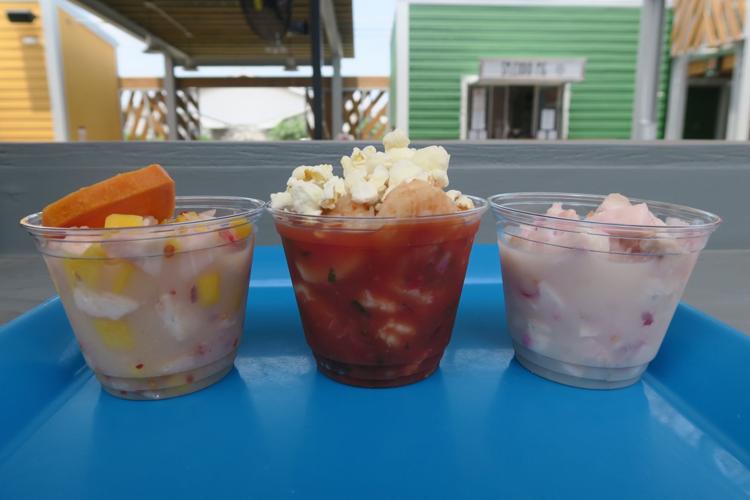 2000 O.C. Haley Blvd., (504) 309-2073
One way to understand the Roux Carre is as an outdoor food court, with walk-up stands built around a central courtyard. Another way is as an incubator for small business, supported by a nonprofit intent on diversifying the ranks of the New Orleans food scene. The best way to understand it, however, is to sample around the five vendors — traditional island dishes from Johnny's Jamaican Grill; pupusas and three types of ceviche from the Pupusa Lady; Creole soul from Estralita's Express; chef-driven small plates from the Splendid Pig; fresh juice and sno-balls from the Juice Box. The outdoor element is part of the guiding principles of Roux Carre, which was designed to be inviting for residents of its changing Central City neighborhood. Open Sunday-Thursday, 11 a.m. to 4 p.m., Friday and Saturday 11 a.m. to 8 p.m.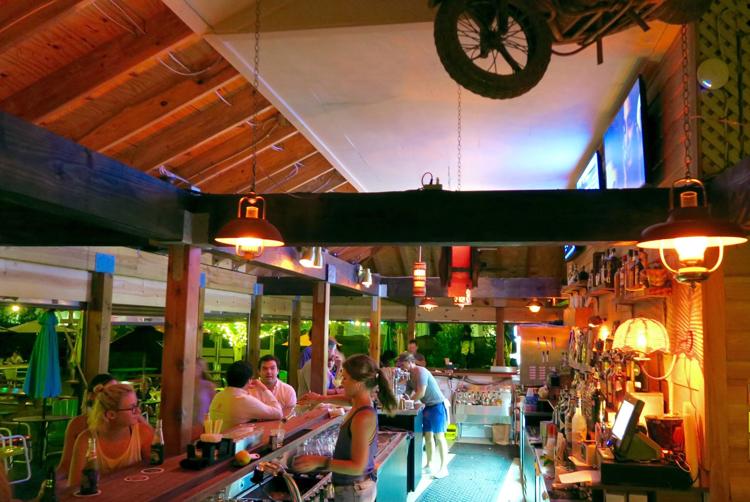 405 Third St. (parking and entrance on Second Street), (504) 895-6747
The Tchoup Yard is an outdoor bar with a patio the size of a college quad and enough stringed lights to illuminate a carnival midway. The bar itself is an open cabana, facing a colorful grown-up playground set with tables and benches, metal rocking chairs, yard games and an area set aside for visiting food trucks and pop-ups. Drafts beers are served in heavy, frosted schooners, just like the house specialty bushwacker, the mocha-flavored cousin to the piña coloda. Monday from 2 p.m., Wednesday and Thursday from 4 p.m., Friday from 2 p.m., Saturday and Sunday from 11 a.m. (closed Tuesday).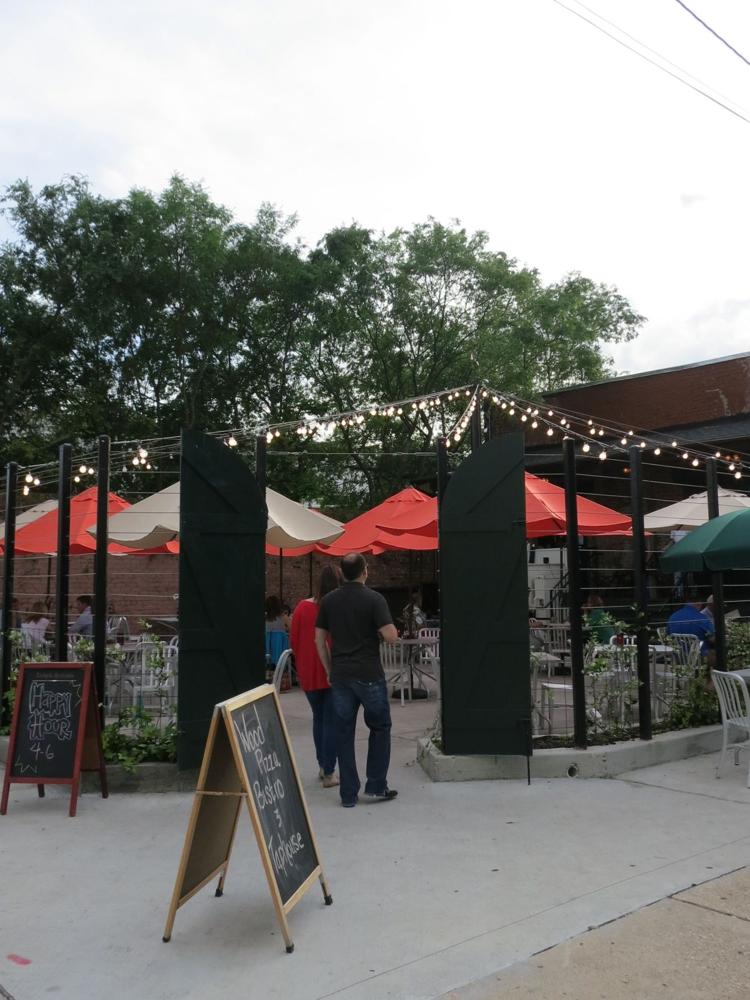 404 Andrew Higgins Blvd., (504) 281-4893
A former icehouse in the middle of the Warehouse District is now built-out with a wood-fired pizza oven along one wall, a bar lined with draft beer along another and just a handful of indoor tables. The inside feels like a support area for the rest of it — a large patio holding down two sides of its block, ablaze with lights and filled with pizza and pints. Open Tuesday-Thursday from 11 a.m. to 11 p.m., Friday and Saturday, 11 a.m. to midnight.