The walls at We Dat's Chicken & Shrimp are emblazoned with murals of New Orleans notables, but proprietor Greg Tillery treats everyone who walks in like a big shot.
He practically leaps from his chair to greet newcomers, and he hugs his old school friends before they depart with takeout cartons. He's counting his blessings, and he's not taking a single order for granted.
Tillery is a 30-year-old Seventh Ward native with a lean build, a thick beard and tattoos that proclaim the values of humility, service and gratitude he believes are at the core of his business.
"People think I'm a chef, but I'm not," said Tillery. "The only thing I know how to do is what I've always done, and that's cook chicken. I learned by watching my mother, and that's how we do it here."
Two years ago Tillery was slinging wings from his We Dat food truck, following second lines and setting up outside nightclubs and by a car wash on Tulane Avenue. Today he toggles between two brick-and-mortar locations of We Dat's, downtown (1407 Canal St., 504-252-4927) and in Gentilly (4500 Old Gentilly Road, 504-605-9959), serving loaded fries and naked (not breaded) wings, glossy with "wazzum" sauce, a custom blend of Buffalo and lemon pepper flavors.
There's a lot of personality in play at We Dat's, but Tillery credits something about the product itself for the growth of his bootstrap business.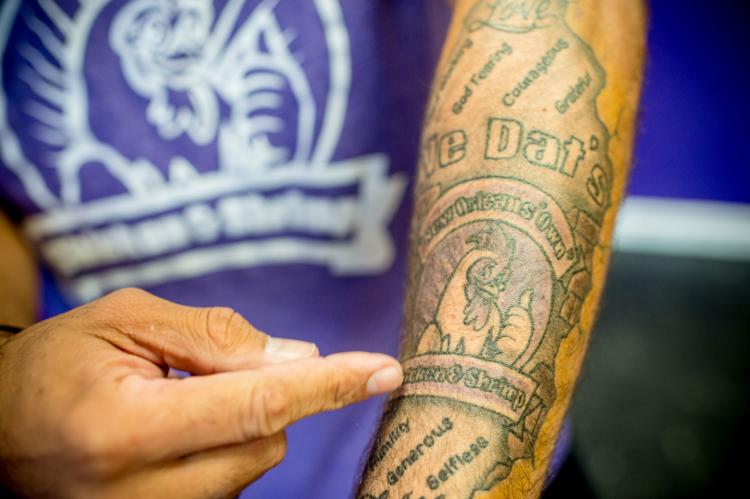 "When you think about fried chicken, you're thinking about parties, sports, parades, togetherness, good times, celebrations," Tillery said. "That appeals to everyone."
This weekend, We Dat's will be one of three-dozen vendors putting that dictum to the test at the National Fried Chicken Festival on the New Orleans riverfront.
The free event, Sept. 23-24, is back for its second year with a much larger venue at Woldenberg Park and an expanded schedule. But it's still banking on the same basic appeal that drew big crowds to its debut edition last year, and that's fried chicken, served in a vast array of styles.
Can't see video below? Click here. 
The National Fried Chicken Festival has also drawn the attention of some big-name brands, including the Baton Rouge-based chicken chain Raising Cane's. But these corporate players are sponsors. Most of the vendors selling food and competing for awards at the festival are independent and much smaller. They include po-boy shops and family eateries in the suburbs, take-out joints and roving food trucks.
Scott Williams knows why people are drawn to his catered spreads of smoked boudin, cracklin'…
The scale of the contenders is by design.
"No vendors are chains or franchises, because we want it to be an economic boost for restaurants coming out of those hard summer months," said Cleveland Spears, founder of the festival and CEO of the Spears Group, the company producing the festival.
The upshot is a different opportunity for restaurants and food entrepreneurs that often go unheralded in the city's busy food scene and are rarely part of the local festival circuit. The vendors make up a diverse cross section, and the ideas for fried chicken they're bringing are just as varied.
For instance, Dunbar's Creole Cuisine, a classic Creole soul spot that just reopened from a long spell in post-Katrina limbo, will fry up traditional chicken with hush puppies. Diva Dawg, a food truck with a stand at the Roux Carre food court, will spread chunks of fried chicken over its "red bean chili dawg." Ma Momma's House, a stripmall eatery in New Orleans East, will bring its signature wings and cornbread waffles.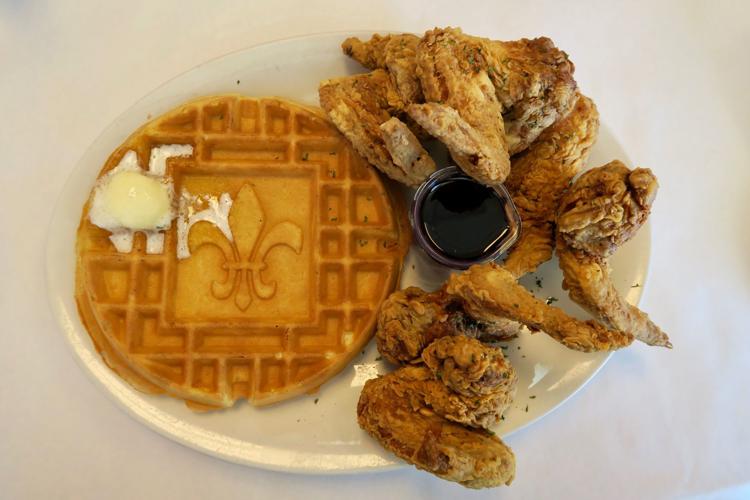 And Frenchmen Grocery & Deli, a store in the midst of the busy Frenchmen Street nightlife strip, is blending fried chicken with Vietnamese flavors for chicken banh mi and wings with Vietnamese barbecue sauce.
It's also debuting one of the more eye-popping additions to the festival menu this year – "fried chicken on the half shell," which turns oyster shells into little plates, filled with mac and cheese, vegetable pasta or sautéed spinach, all topped with fried chicken strips.
Fried chicken gets people fired up, and so did the news that New Orleans would have a new fe…
Last year's Fried Chicken Festival award winners were both small shops, and they are back for round two as well.
That includes the Chalmette eatery Jazz City Café, which won the festival's award for "Best Use of Chicken in a Dish" in 2016. Top honors for "Best Fried Chicken" last year went to the Original Fiorellas' Café.
That's a family restaurant the brothers Calcie and Kelly Fiorella opened in Gentilly earlier in 2016, and it's the continuation of a eatery their father C.J. Fiorella started the French Quarter in the 1980s (the current Fiorella's Café now open at the same Decatur Street address is not related). The senior Fiorella developed the fried chicken recipe his sons now use at their restaurant, they same one that brought them accolades at the festival.
"Dad knew he had a good thing, but to see it at this level getting recognition like that is something else," Kelly Fiorella said. "It's something he takes a lot of pride in."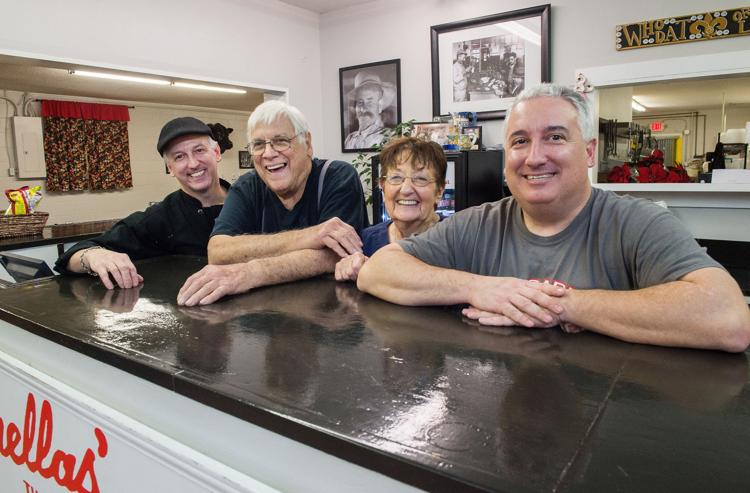 It also helped put the Original Fiorella's Café on the map, drawing more patrons to its Gentilly address with the hook of festival award-winning chicken.
While We Dat's has been growing, Tillery is particularly excited about his first appearance at the National Fried Chicken Festival this weekend as a chance to introduce his brand to a bigger audience.
"You look around, 85 percent of our customers are African-American," he said. "But I don't care who you are. Everyone loves fried chicken. We can show what we're doing to the whole city out there."
National Fried Chicken Festival
When: Saturday, 11 a.m.-9 p.m., Sunday, 11 a.m.-8 p.m. 
Where: Woldenberg Park
Details: free admission, VIP tickets available, see schedules at friedchickenfestival.com
Last year the crowds came to the Fried Chicken Festival hungry for its namesake dish. This year some may be coming with a little curiosity, to…
Scott Williams knows why people are drawn to his catered spreads of smoked boudin, cracklin'…
A once-empty lot in the Seventh Ward has sprouted a pair of casual eateries built from recyc…