The whole hogs come to chef Nathanial Zimet one at a time, but they go back out many different ways.
It could be a Deep South-meets-Far East creation on the menu at Boucherie, his modern, anytime-casual bistro; or smoked boudin links at Bourrée at Boucherie, his butcher shop and counter service eatery next door. 
There's the Que Crawl, the food truck where Zimet got his start and where today the pork still goes into sandwiches and festival snacks. The hams and Cajun smokehouse meats he's begun making for wholesale clients are another option. And at his private events space, Jeannette, the same pork could become Korean barbecue for a one-off dinner or French charcuterie for monthly Champagne tastings.
All of this resides under the banner of Boucherie, and it's all based around one corner of the same Carrollton block.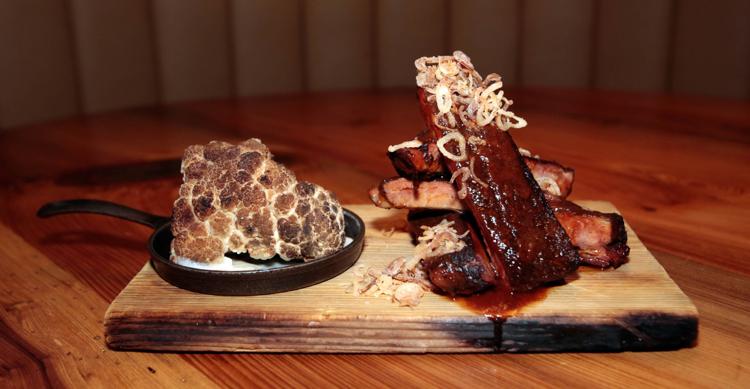 "One beast can be many different things," said Zimet, describing his business like a guy who makes his own sausage.  
James Denio, the chef's business partner and collaborator in all things Boucherie, puts it differently.
"It all comes from the same fountainhead but flows through different avenues," Denio said. "Even people who can afford fine dining every night don't dine out like that. People want different styles, they have different occasions. It's the same idea here. We want to work in different aspects of food."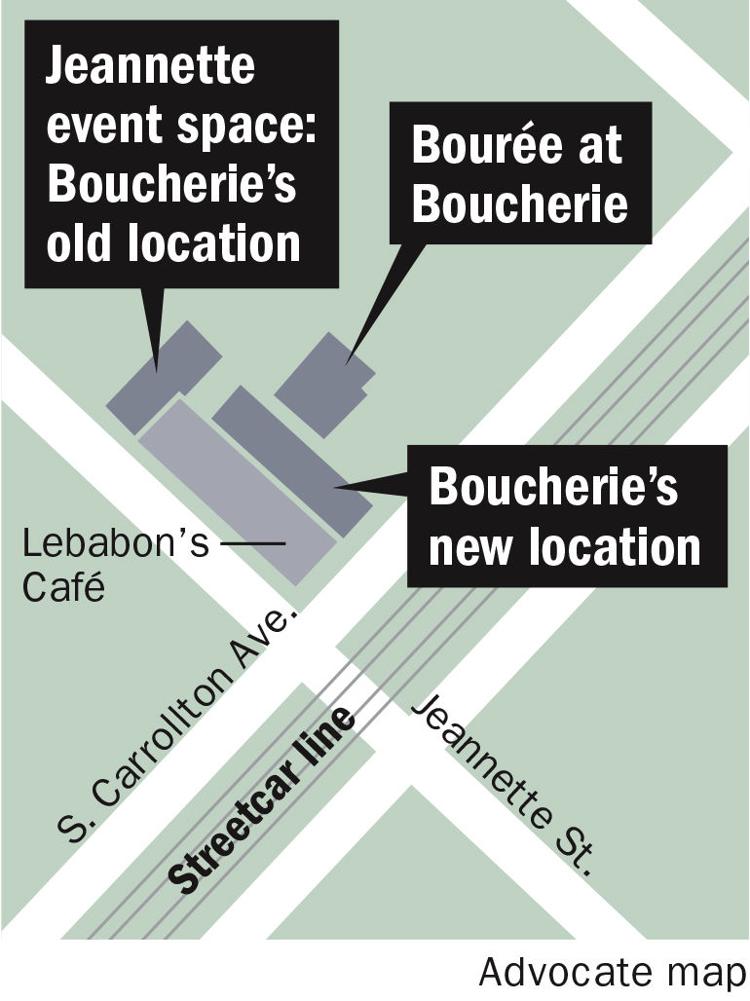 Any way you slice it, Boucherie is showing a different approach to making it in the New Orleans restaurant realm. Plenty of fine-dining chefs add casual offshoots and some build empires. Boucherie, meanwhile, has added more layers and built something like a campus.
Here's how it looks in action: in the bistro, a waiter might recommend a rosé to pair with smoked scallops, while next door at the butcher shop there's fresh fruit daiquiris and paper trays of Buffalo wings. Out back, cooks shuttle from one kitchen door to another with bins of sausage or boxes of greens. Others load Vietnamese banh mi loaves and trays of grit fries into the Que Crawl for the food truck's next deployment.
Each part of this multifaceted operation is hands-on, genuine, a bit freewheeling but also refreshingly low-hype. Maybe that's because so little of it has unfolded according to plan.
Truckin' and smokin'
This summer marked 10 years since Zimet first went into business for himself. The North Carolina native had lots of New Orleans restaurant experience by then but little money. He decided to go mobile, and when the Que Crawl hit the streets it may have been the first New Orleans example of the modern food truck trend that was then catching on nationally.
"I always wanted to do fine dining, and this was how I figured I could pay for it," Zimet said.
The summer of 2006 was an edgy time in New Orleans, which was still reeling from the levee failures. There were many construction projects underway, and that's where Zimet started. But slinging burgers at job sites wasn't rewarding for a chef with his own ideas for casual regional flavors.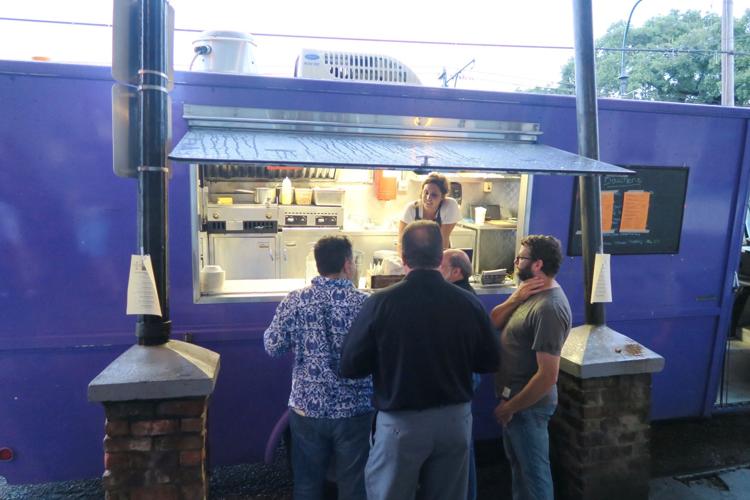 Soon though, he found more promising turf for the Que Crawl by parking outside Tipitina's for late-night sessions. Word spread of his boudin balls, crawfish beignets and pulled pork with purple slaw. Soon, more of his business was from fellow chefs and restaurant staff coming by after their shifts than from the clubgoers.
This is where he met Denio, who was new to town and looking for work. Zimet offered him a job on the truck, and a partnership was born that would propel bigger plans. By the end of 2008, they opened Boucherie on Jeannette Street.
The concept was "fine dining for the people," Zimet explained, and that still translates to adventurous cuisine with global flavors, a hearty Southern foundation and prices a solid rung lower than the local bistro standard. Only recently have some entrees climbed over the $20 mark.
Today, Denio and Zimet divide duties between front of the house and back of the house, though not strictly. They are always each other's second opinion. Denio tastes new recipes. Zimet proofs staff memos and wine lists. 
"We need each other," Zimet said.
The Boucherie operation is a tight circle. The only other partner here is Zimet's father David, a thrice-retired former agriculture economist, teacher and principal. But they've built a wider sphere of relationships in the business that have helped Boucherie grow, and even kept it afloat.
In 2011, the community rallied for Zimet after he was shot and grievously injured during a robbery. As his recovery stretched on, his restaurant carried on, thanks to the outpouring of support.
To expand, or to grow?
The original Boucherie location on Jeannette Street is a tiny restaurant, and Zimet and Denio have long searched for other ways to grow the business.
By 2012, they were eyeing a possible second location on Frenchmen Street, at the old Santa Fe restaurant location. The dining scene was heating up then, but instead of jumping on the new space, Denio and Zimet engaged in some white knuckle self analysis, challenging each other's ambitions and vision. After months of planning, they decided to pass.
"It's harder to see what you can do now, and with the people around you now, than to think about what you wish you could do tomorrow," said Denio. "We decided to build from what we had and who we already were."
Soon though, opportunity knocked close to home. When a Spanish restaurant around the corner from Boucherie closed, they snapped up the larger space to expand. They also kept the lease on Boucherie's old home. Now called Jeannette, this is where they run private events and special dinners. Their idea for a butcher shop found a roost right next door to Boucherie when the longtime pizzeria Cafe Nino closed down.
"When we see a good opportunity, we take it, no matter what, and hope it'll pay off later," said Denio. "We want to keep it all together so that eventually it can reach its potential."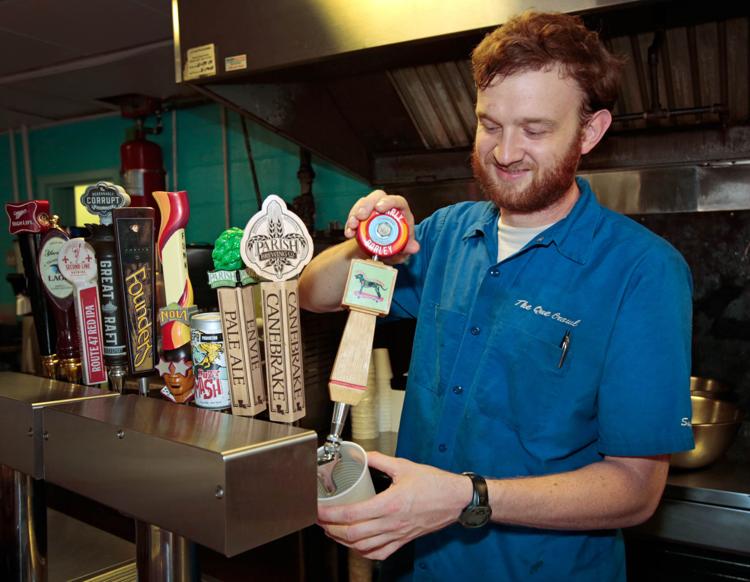 It might look like a neat blueprint, but Boucherie's course is under constant revision. For instance, Bourrée at Boucherie, now a year old, is getting a redo. A gravel parking lot in front of the shop will soon become a beer garden. The menu of boudin and chicken wings will see more sandwiches and snacks. It follows Zimet's idea of making the most of the whole animals and staples they use for the butcher case and for the bistro menu next door.
"We get whole ducks and we confit them, so let's make something fun with it, like duck confit nachos," said Zimet. "We have aged steaks, so let's make an aged steak and cheese sandwich."
While they've kept things close, they still branch out.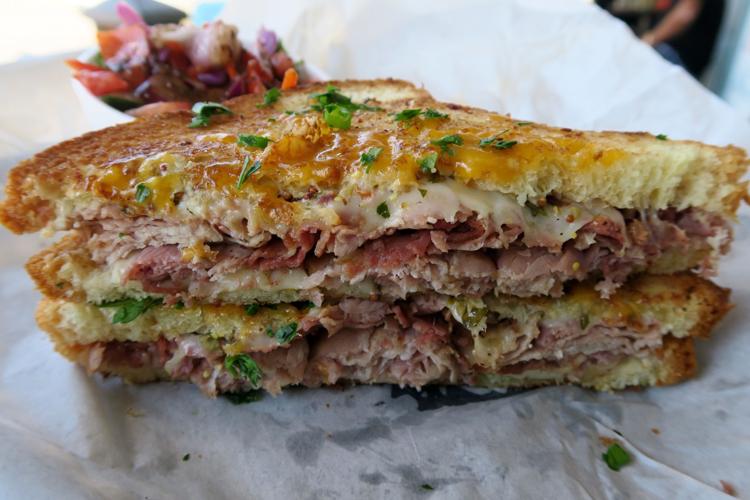 For instance, when Avenue Pub proprietress Polly Watts approached Boucherie for advice on how to improve the food at her craft beer den, she was surprised that Zimet offered to take on the job himself.
Bourrée at Boucherie now supplies many of the meats served at the Avenue Pub. Zimet redesigned the menu with the European-style beer hall food that Watts has always wanted (croque monsieur sandwiches with Cajun meats, chicken confit with greens). And he holds training sessions for Avenue Pub staff at his own restaurant so they can properly execute the new menu.
"He's very good at what he does, but he doesn't assume that he knows everything and that's why he's great to work with," said Watts. "I think a big part of the joy he brings to it is creating new stuff and going in new directions, and that shows."
1506 S. Carrollton Ave., 504-862-5514
Lunch Tue.-Sat., dinner Mon.-Sat., brunch Sun.
1510 S. Carrollton Ave., 504-510-4040
Lunch and dinner Wed.-Mon.
Jeannette
8115 Jeannette St., 504-862-5514
Bubblyothèque, a Champagne and charcuterie tasting, last Thursday of the month. Next is Sept. 29, 6-11 p.m. No reservations, menu is a la carte.
Que Crawl food truck
The food truck will next be at the Avenue Pub (1732 St. Charles Ave.) on Saturday (Oct. 1) for its annual Zwanze Day beer celebration, beginning at 9:30 a.m.
Correction: this story has been edited to correct the location of Boucherie's brunch service.