For some people I know, "grab and go" should really be one word. That's because it's practically a mantra on the days when they feel they don't have time to shop for food, much less cook it. Meals have to get with the program or get out of the way. Hence grab and go.
It feels like a condition of the modern, multi-tasked lifestyle, but in Gentilly, a new eatery is revamping an older dining idea to address it.
The Füd Bar is a new spin on the cafeteria, and the grab and go mantra is central to its concept.
The Füd Bar is a combination take-out/dine-in eatery, with a cold salad bar, wraps and panini and a hot food line for plated dishes or meats and sides by the pound. The hot food line follows meat-and-three format (or seafood-and-three), and there's a case for packaged meals ready to carry away.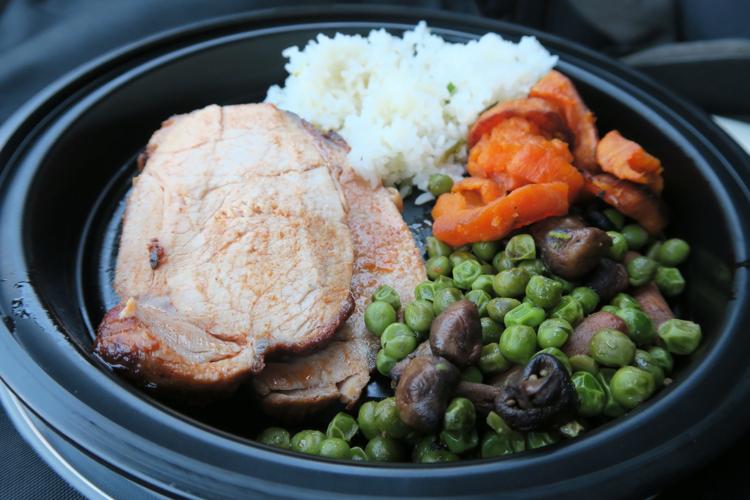 "People hear cafeteria and, if they grew up around here, they think of Wise's or the old Morrison's," said Erik Neumann, one of the Füd Bar's proprietors, referring to two cafeteria brands of yore. "But we're doing something different with the model, approaching it in a way that's convenient for people but more satisfying on the culinary side."
In one sense, the Füd Bar is similar to a well-supplied grocery store's deli. But one difference is scale. It's smaller-batch food on a menu that changes daily. Another reason the Füd Bar has gained attention is its location. Near the lakefront, it's on the doorstep for some Gentilly neighborhoods now seeing a rise in young families, and a part of town not exactly bursting with quick food options.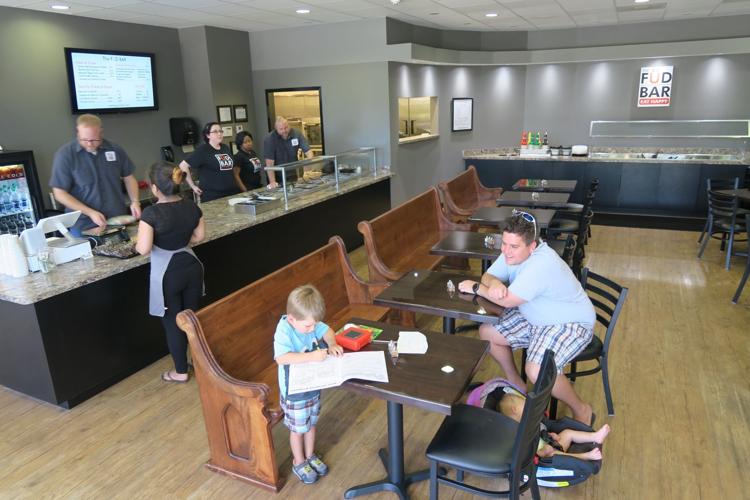 "I think Gentilly is drastically underserved, and there's really nothing out there like this," said Robert Faust, chef and partner in the Füd Bar. "If this is a success then we can go just about anywhere and cater to a different neighborhood, depending on what people want to eat in that area."
The restaurant will also be home base for their related prepared food delivery service, dubbed the Füd Bag. After a test run this spring, they plan to re-launch the delivery service this fall after the Füd Bar has a few months under its belt.
They have applied for a license to serve beer and wine at the Füd Bar.
1522 Robert E. Lee Blvd., 504-309-3284
Tue.-Sat., 11 a.m.- 8 p.m.