The ranks of go-to bars for margaritas in New Orleans is taking another hit this week. La Casita, the popular, pint-sized Mexican eatery downtown on Julia Street, announced today that it will close Saturday, May 20.
The restaurant has a second, much larger location on Oak Street that remains open for business as usual, and La Casita proprietor John Michael Wade hinted in a statement that another location could be in the works.
"The concept of La Casita is nothing that is bound to geography, but to our customers and their tastes," Wade said in a press release. "While our Julia St. property was the beginning of our experience, it is certainly not the end. Stay tuned to see what we have coming up next."
The days of the lobster taco and the ceviche bar are numbered for Mizado Latin Kitchen, whil…
The announcement comes on the heels of the news last week that Mizado Latin Kitchen will close on June 4. Mizado serves a more pan-Latin menu with an emphasis on ceviches and chilled seafood dishes, though it is also known for its margaritas. Mizado's parent company plans to develop a new location of Zea Rotisserie & Grill at its address.
Wade opened La Casita in 2013. That was just before a slew of new Mexican restaurants joined the New Orleans dining scene. La Casita quietly built its own following nonetheless, with a cantina feel around the confines of its brick-lined interior and a generous happy hour to lure the downtown after-work crowd.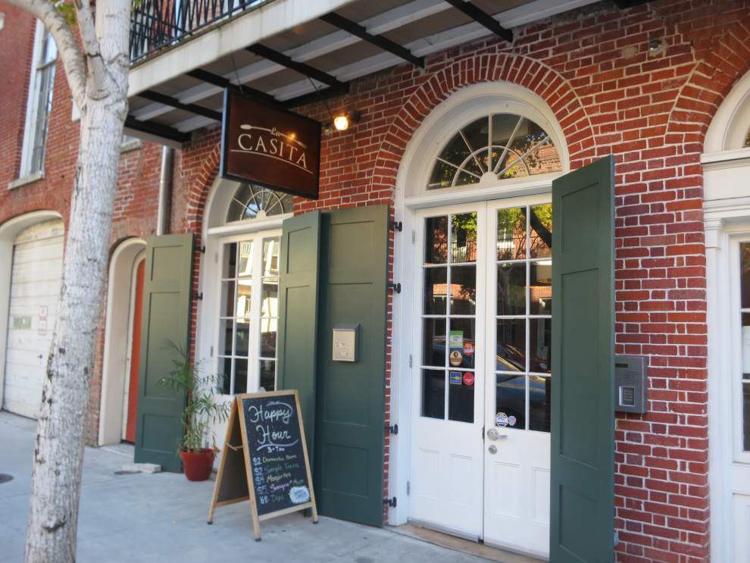 The name La Casita has always fit this Warehouse District eatery well. "The little house" is in the ground floor of one of the Julia Row townhouses, and it is tiny, with just a bar, a handful of tables, a small courtyard and a correspondingly small menu.
Last year, La Casita expanded Uptown, taking over the Oak Street address that had been Squeal Bar-B-Q. This second restaurant serves an expanded menu and holds the same happy hour, 3-7 p.m. daily.
634 Julia St., 504-218-8043 (closing May 20)
8400 Oak St., 504-826-9913
The days of the lobster taco and the ceviche bar are numbered for Mizado Latin Kitchen, whil…
He made it look easy. With a beaming grin under a black velvet sombrero, David Montes de Oca…