Emile Rufin was not a chef, and his name never appeared over the door at his restaurant. But for generations he was the face of one of the city's long-lived dining institutions, Ye Old College Inn.
Like his restaurant, Rufin was cut from the cloth of the old school, and he built his family business with a combination of hard work and high standards.
"Everyone in the family worked there at some point, but not everyone could keep up with him," said Ray Reicke, his nephew. "Every day he was as enthusiastic as the first day. He was a fanatic about his business and he kept everyone at that level."
Rufin died Wednesday, June 29, at age 98, following a quick decline after an exceptionally healthy life, said his daughter Nanette Rufin McCrossen.
Rufin died at Chateau de Notre Dame retirement home, just a block from the home at the corner of Walmsley and Fern streets where he was raised and a block from the restaurant that still carries on the name he built over his many decades in the business.
His death marks the end of an era for one New Orleans restaurant family. Rufin was the last of the three brothers, along with the late Albert and Denis Jr., who ran Ye Olde College Inn during its mid-century heyday.
In 2003, at age 85, Rufin sold the business to the Blancher family, proprietors of Rock 'n' Bowl, and they have progressively transformed the old restaurant into a more modern eatery with a hearty dose of nostalgia built in.
"He was our mentor in this, always helping us after the sale, working with us," said Johnny Blancher Jr. "Guys like that, I think they're the unsung heroes of this business."
College days
Rufin was born in 1917 to a family with an entrepreneurial streak. His father, Denis Sr., had developed a baseball complex at the corner of Jefferson Highway and Causeway Boulevard called Highway Park. Baseball would always be a big part of Rufin's life.
By the late 1930s he was playing second base for the Louisiana State University team, but his baseball aspirations were cut short when his father called him back home from college to help with the family's growing restaurant business.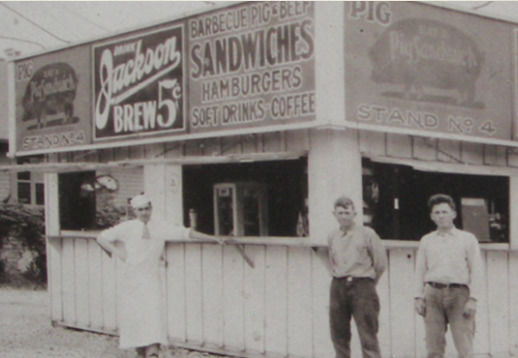 Denis Sr. had initially operated a walk-up barbecue joint called the Pig Stand on land he owned near the corner of South Carrollton Avenue and Earhart Boulevard. With the repeal of Prohibition approaching, the Rufin family started building a more permanent restaurant with its own bar, which opened in 1933. The three Rufin brothers would eventually run the restaurant and develop it through the decades to come.
Initially the restaurant was called simply College Inn, but in the 1940s the "Ye Olde" was added to avoid confusion with a different business, Bruno's College Inn (now known as Bruno's Tavern). The college reference in the name was a pitch to students from the nearby universities, McCrossen said, and it worked.
Through the 1940s and 1950s, Ye Olde College Inn was a destination for burgers and fried chicken, there was car hop service in its shell parking lot and the corners of that lot were well-known make-out spots for young couples. Reicke remembers Ye Olde College Inn was among the first in New Orleans to adopt air conditioning and, later, to install color televisions in the bar.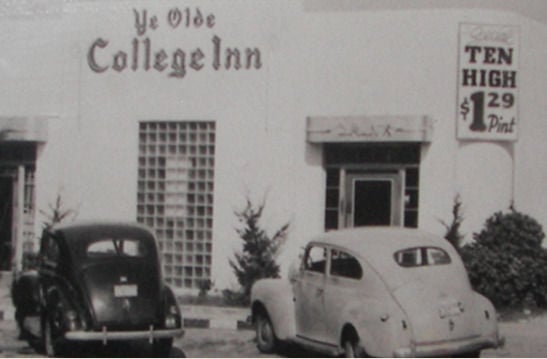 Practically from the beginning, the restaurant sponsored local youth baseball teams. McCrossen said that was how her father rolled his love for the game into his all-consuming passion for the family business.
"His whole life was at the College Inn," she said.
Hurricane Katrina struck two years after the sale to the Blanchers. Instead of rebuilding the restaurant's flood-damaged address, the Blanchers decided to reopened Ye Olde College Inn on the same block in a more sturdy brick building, which Rufin's father had built in the 1920s as a grocery store. 
McCrossen said her father delighted in visiting the relocated restaurant.
"He was a hard working man who thought life was good, and he brought that to the restaurant," she said. "It was our family business and he wanted another family to take it on. He enjoyed watching them build it and see it grow into a new restaurant."
Rufin is survived by his wife, Gay Rufin, two daughters and a step son, five grandchildren and four great grandchildren.
Funeral services will be held Saturday, July 2, at St. Pius X, 6666 Spanish Fort Blvd., with a viewing from 9 a.m. to 11 a.m., followed by mass.
In the 27 years since he opened the original Rock 'n' Bowl, proprietor John Blancher has tak…